3 days to finish this! I started assembly on Wednesday and had to have everything finished by Friday for my birthday party. Followed plans from http://www.diypete.com/how-to-build-a-farmhouse-table/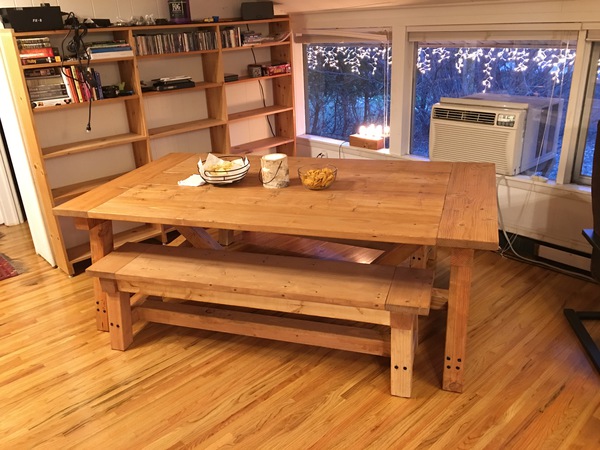 Raw lumber - lots of 4x4's for the frames, and 2x10's and 2x8's for the table top and bench seats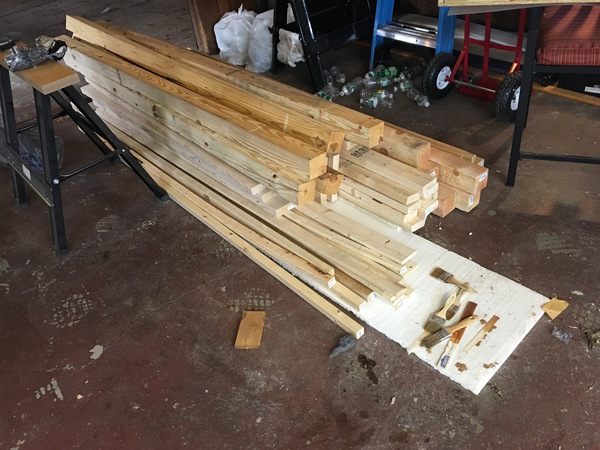 Assembling the table top by putting pocket holes in 2x10's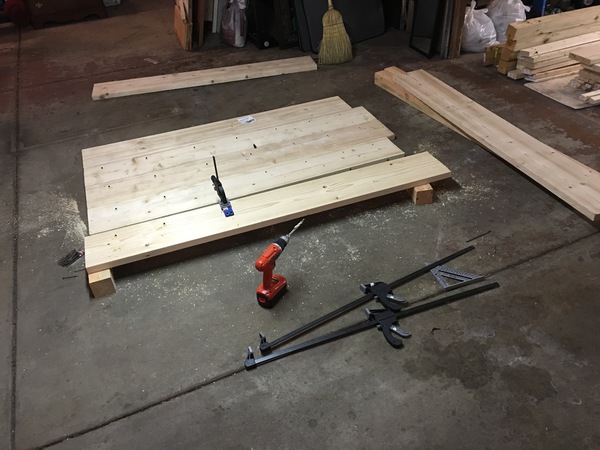 More table top assembly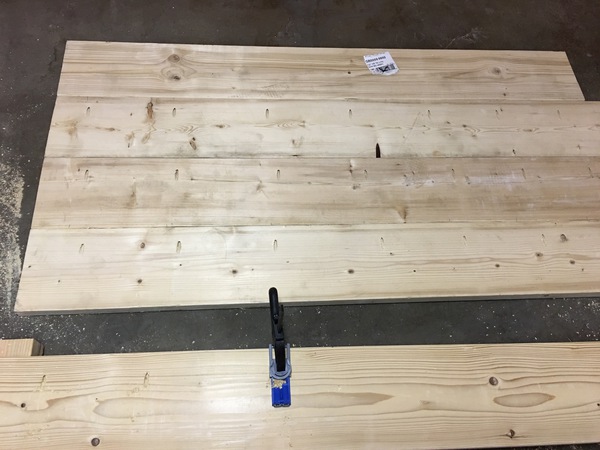 My drill wasn't powerful enough to drive 6" screws through Douglas Fir 4x4's, so I made a quick stop to Home Depot to pick up more powerful Makita drills (I LOVE THEM!)… they had a deal so I got a reciprocating saw for free!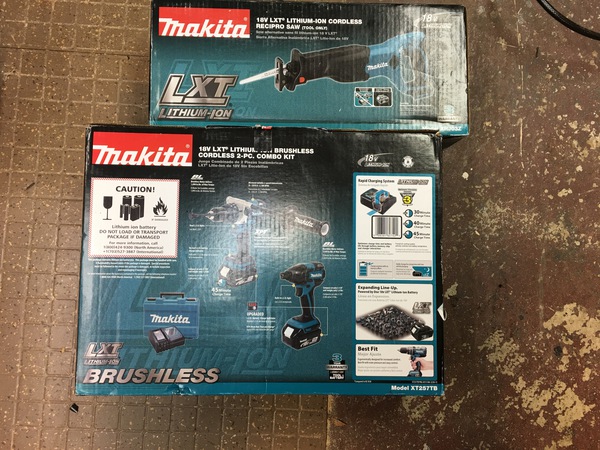 4x4 frame assembled using 6" monster wood screws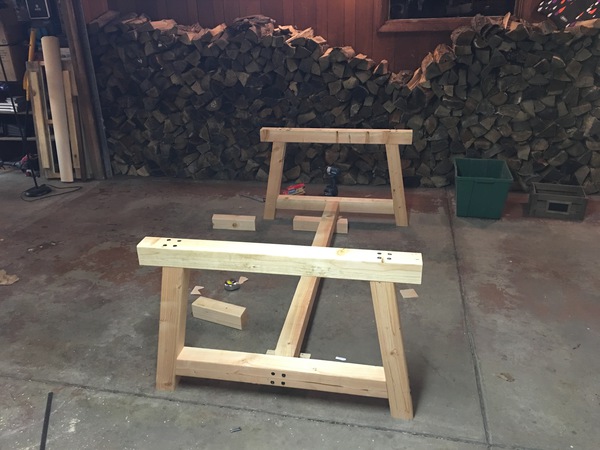 Teaser - the table top resting on top of the frame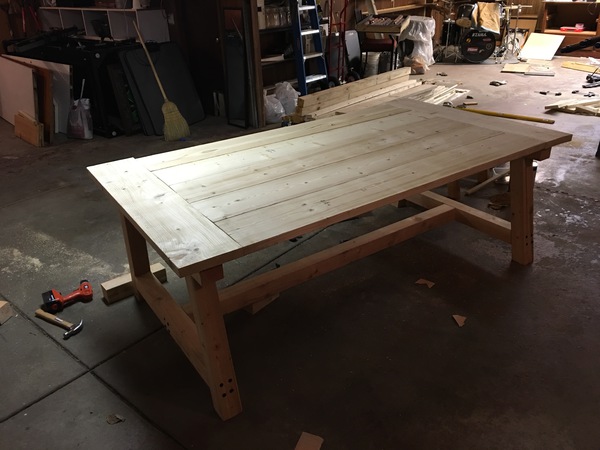 Sanding the table top and frame, and blowing the dust off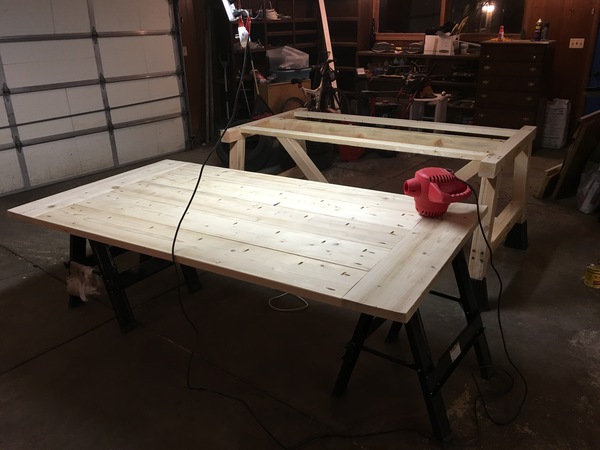 Another shot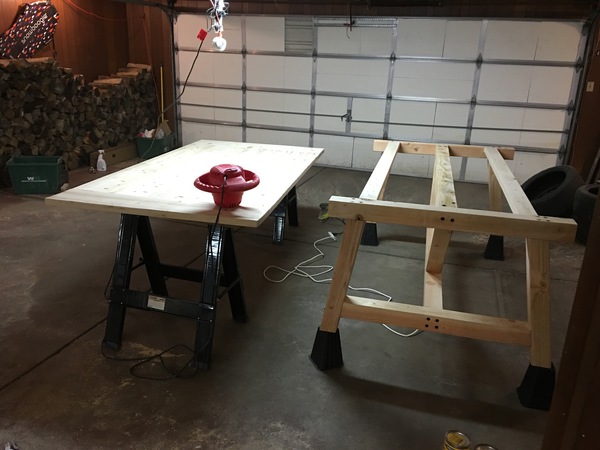 Applying stain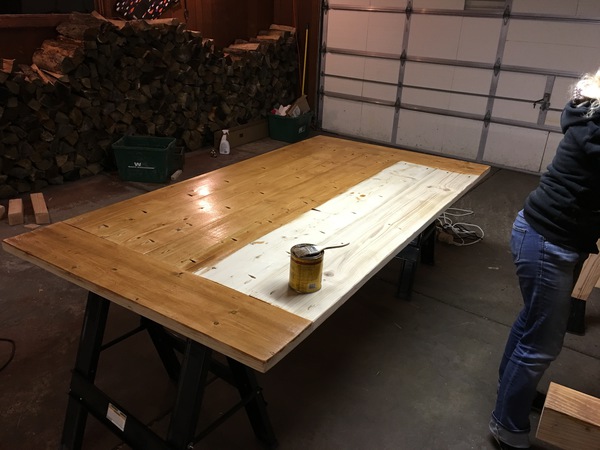 Skye helping me stain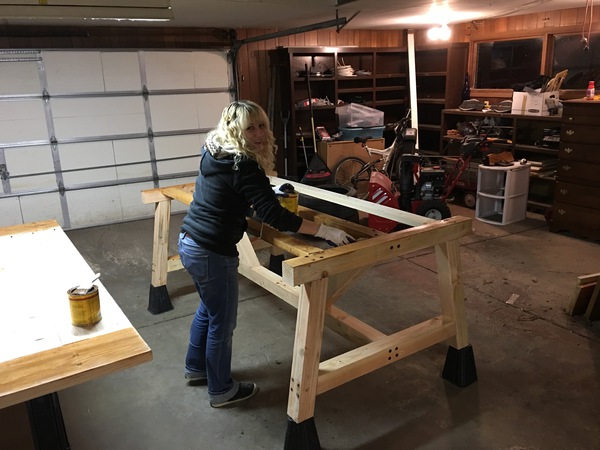 Fully stained and polyurethaned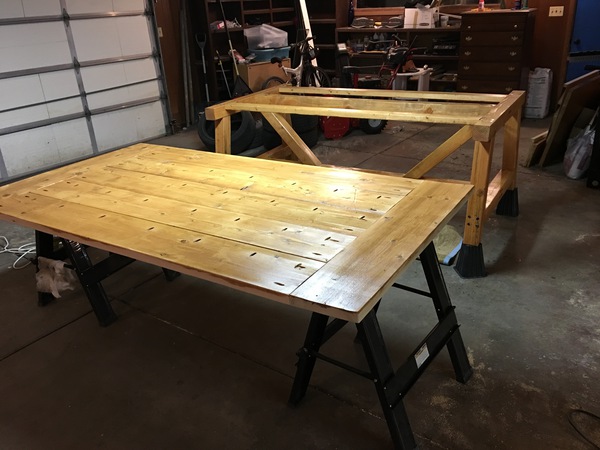 Another shot fully stained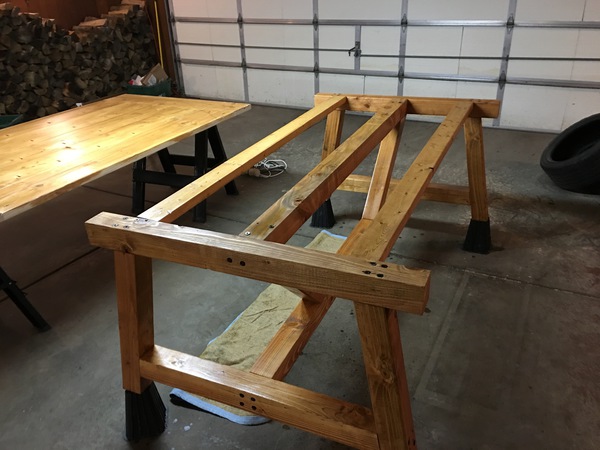 Starting on the benches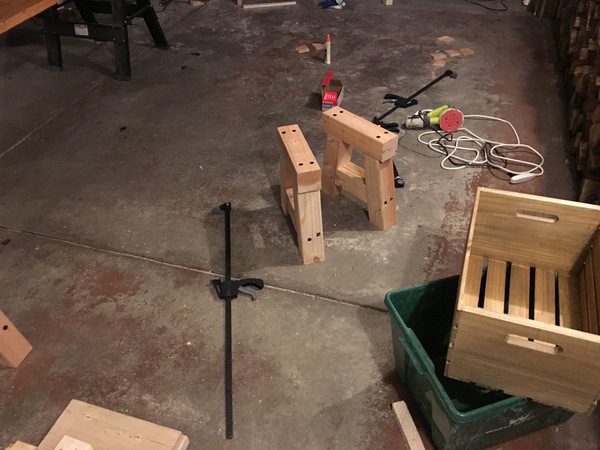 More benches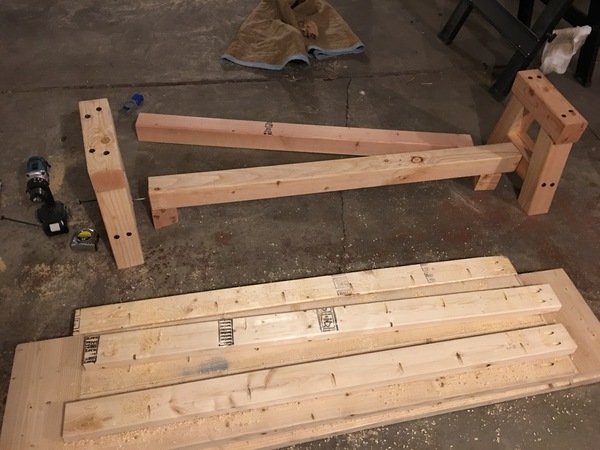 Benches + the table in frame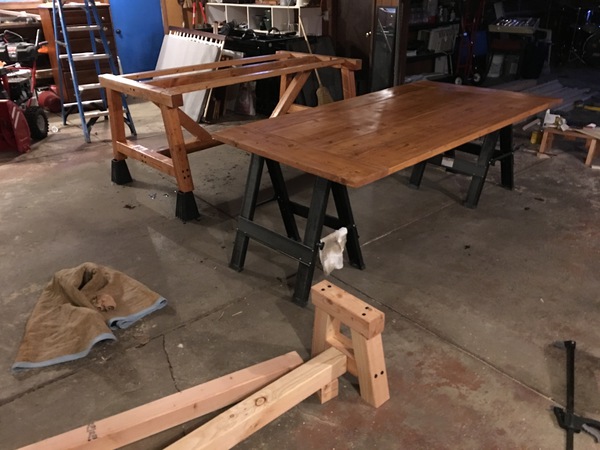 Ready in time for the party!