I got tired of the metal frame + box spring combo for my bed so I decided to make something better.
Also, the metal frame would slide around because the wheels were broken and wouldn't lock, so this new bed is on rubber grips and is almost unmoveable.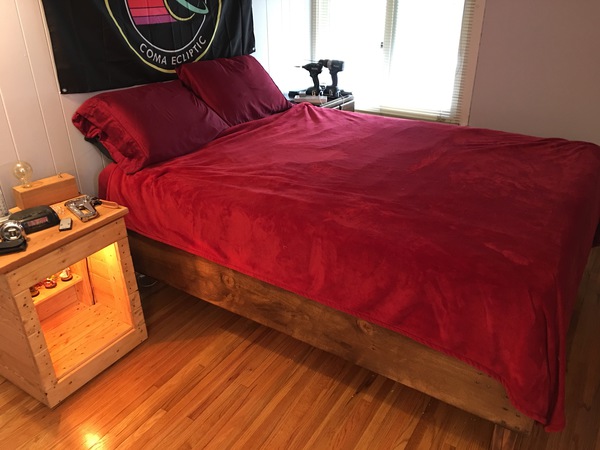 1x10 pine boards for the outside. queen frames are 60" by 80"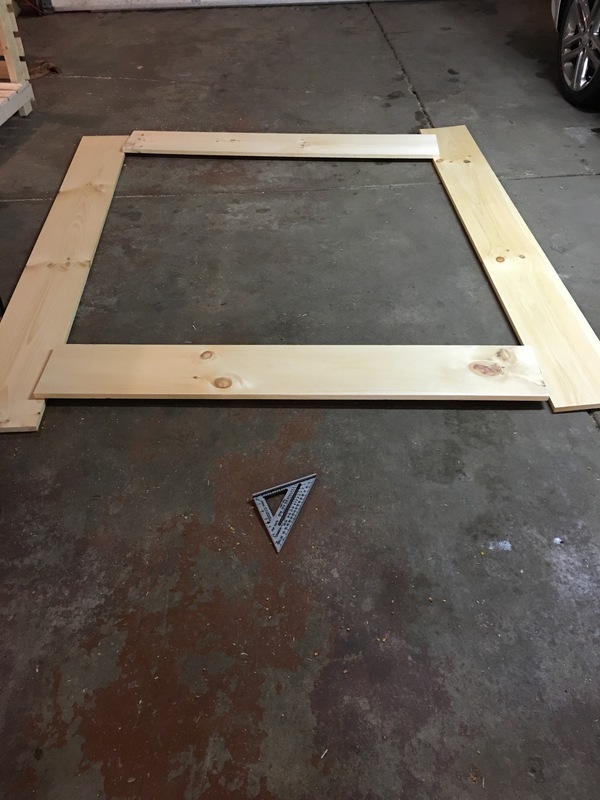 4x4's for legs (cut too tall to be trimmed down later), and a 2x4 support for the middle all lined up (not nailed yet). The 2x4's underneath everything are not nailed in place, but instead are used to get a uniform height.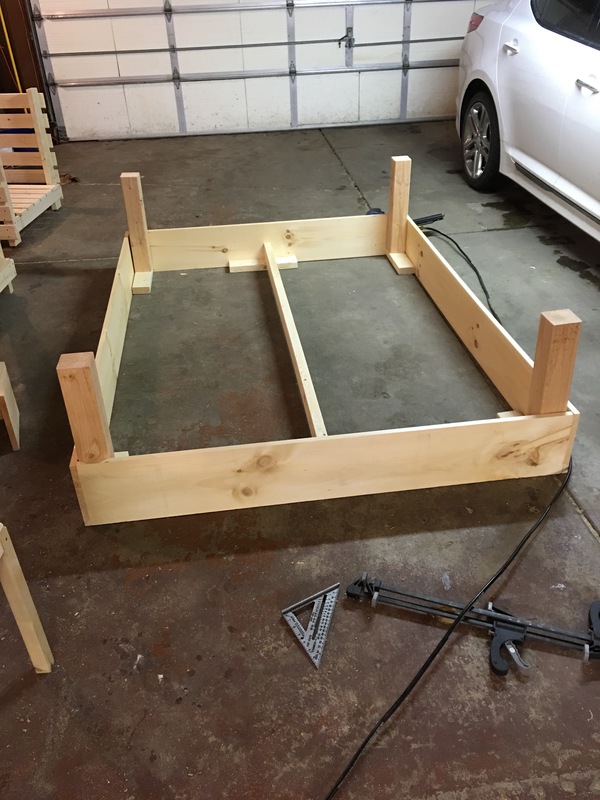 Flipped right side up with everything nailed (nail gun)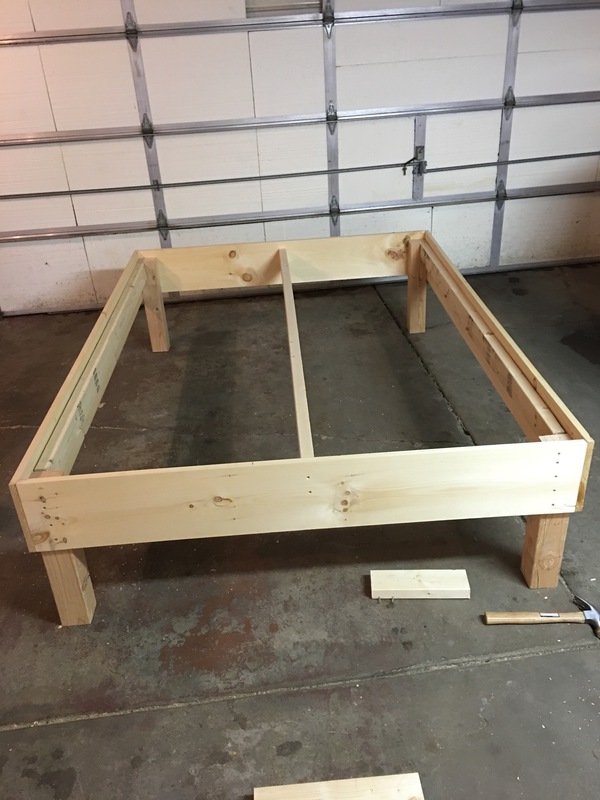 Starting to lay 1x4 slats to support the mattress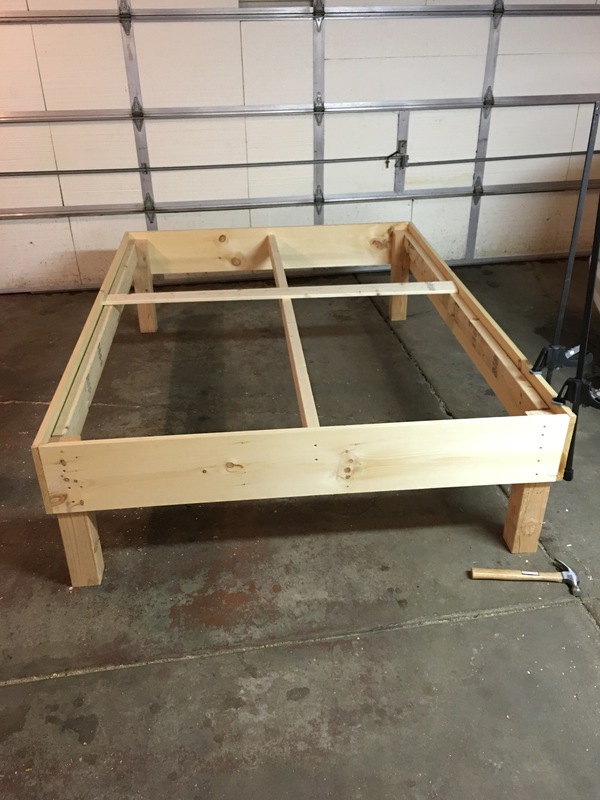 Slats cut to length and laid on top just to get an idea of how it will look.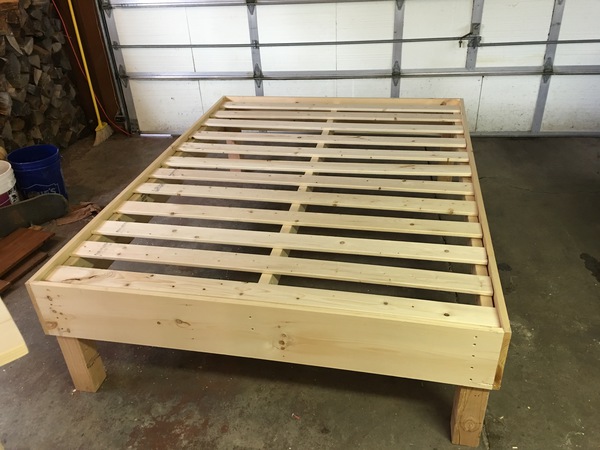 Prestain conditioner and Special Walnut stain applied. I learned a valuable lesson about using low grit sand paper and seeing the circles show up… oh well.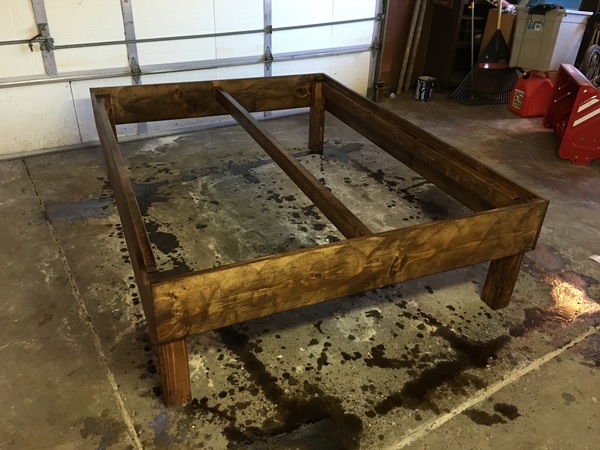 Frame lifted for 3 coats of Clear Satin polyurethane.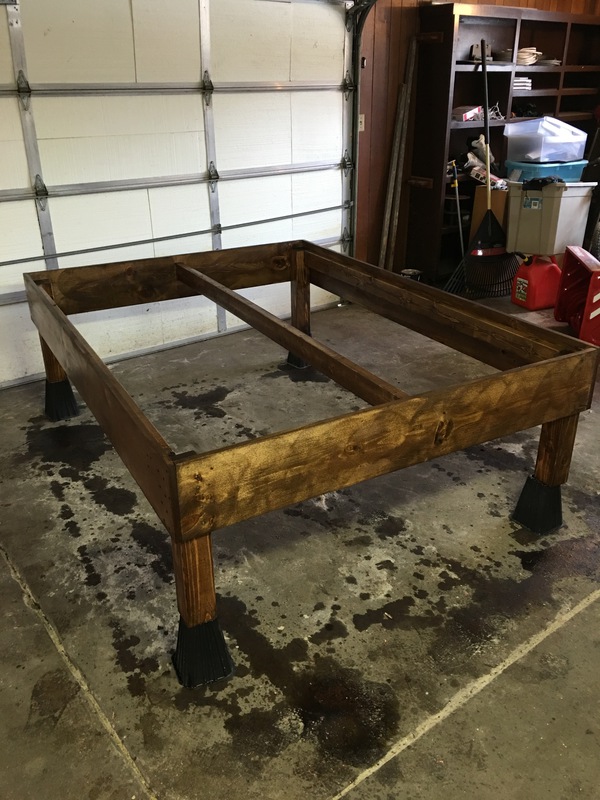 Removing the old bed frame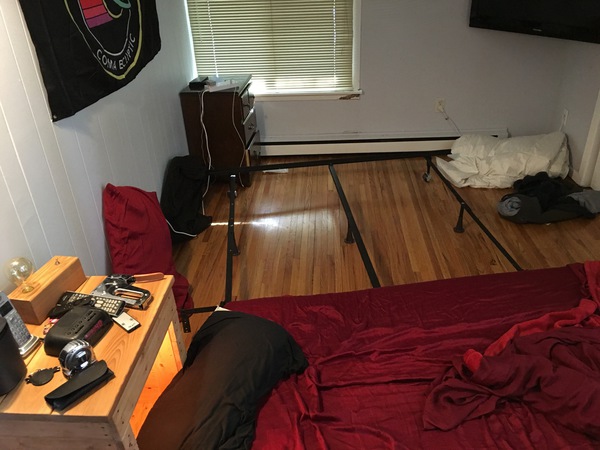 Moving the new frame into place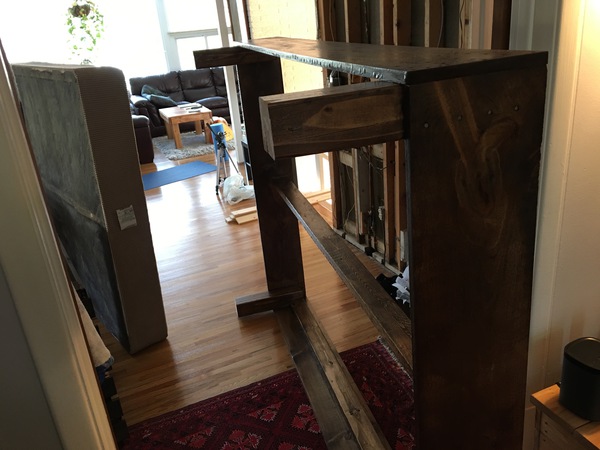 New bed frame in place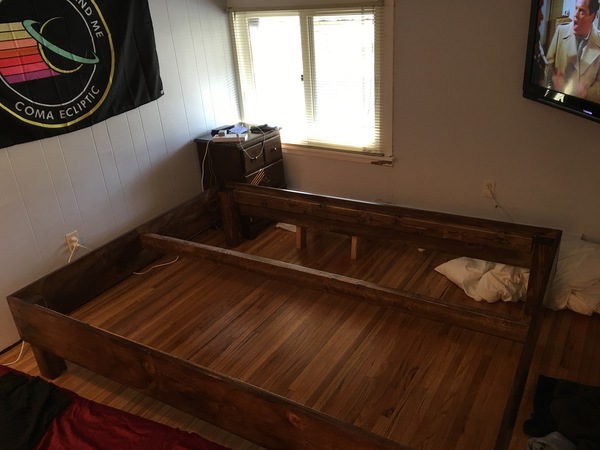 All slats screwed into place - fully done