Entertainment Center
Posted by Dave Eddy on Apr 28 2016 - tags: diy
A pretty awesome entertainment center - followed instructions pretty much exactly from http://www.diypete.com/how-to-make-a-wood-tv-console/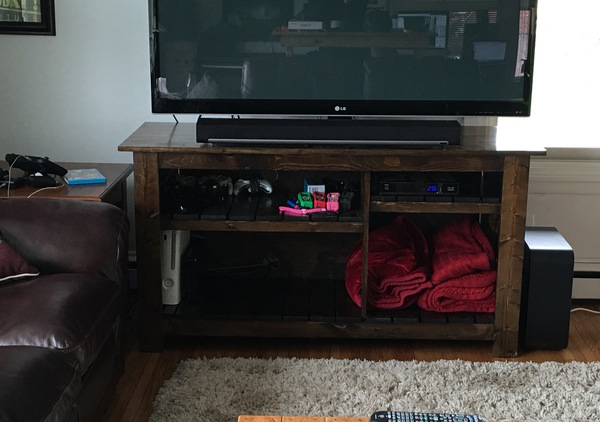 Brandon helping me make the cuts needed for the project - with ridiculous precision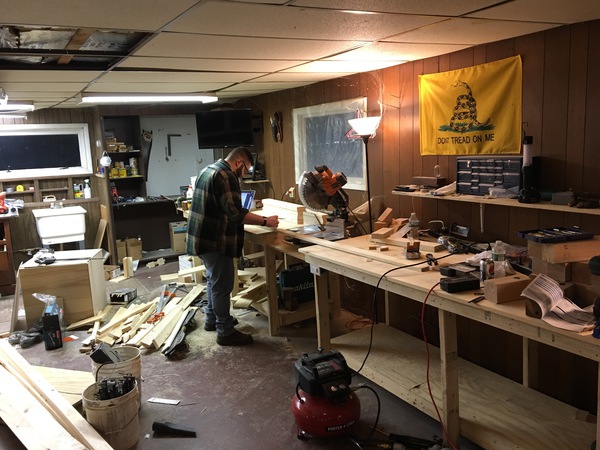 The basic frame laid out - all joints are made with pocket holes. The clamp is used to secure wood glue where the wood split from the screws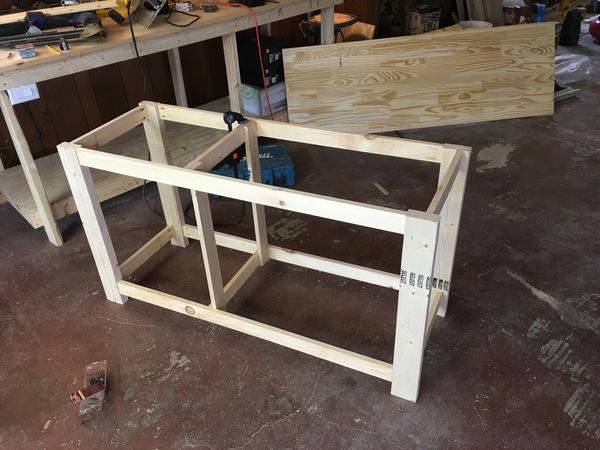 Figuring out where to place the lower slats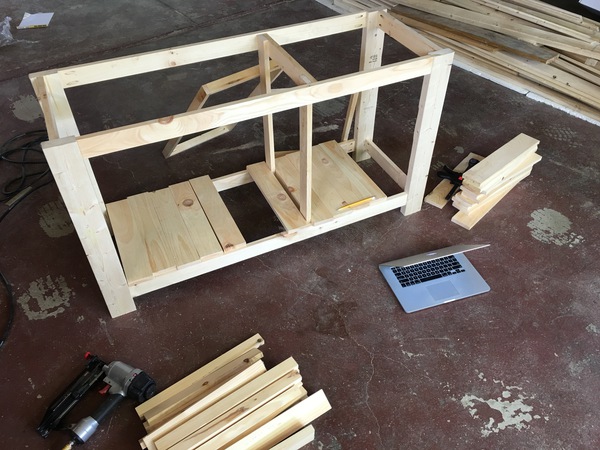 Dry fit of the slats on the lower shelf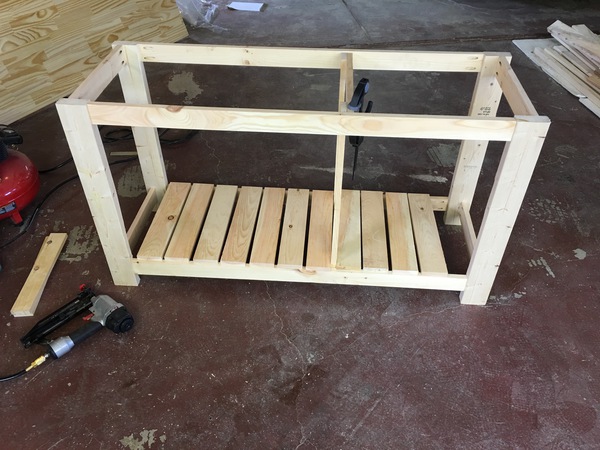 Same as before different angle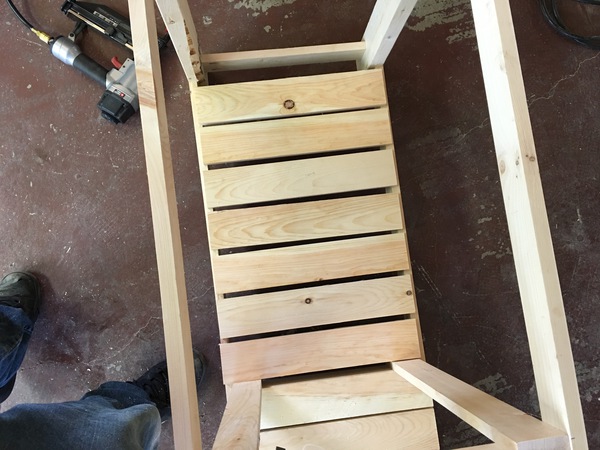 Lower slats nailed in place, top shelves framed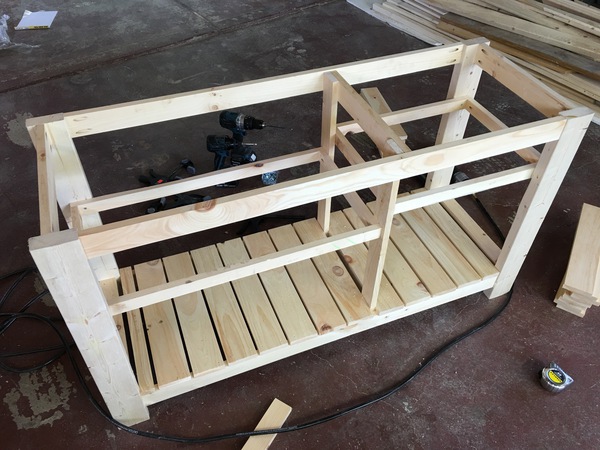 All slats nailed in place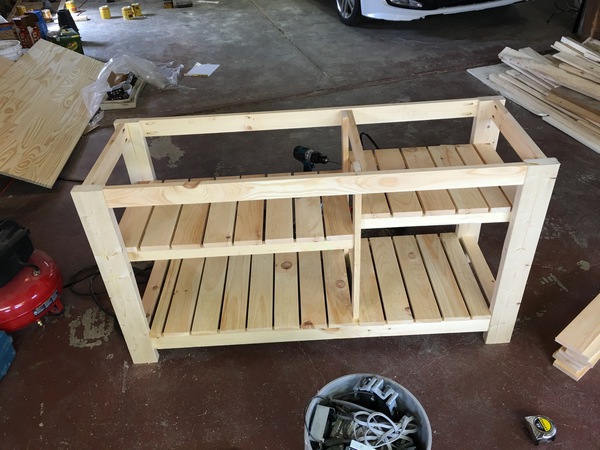 The entertainment center on its side to secure the side pieces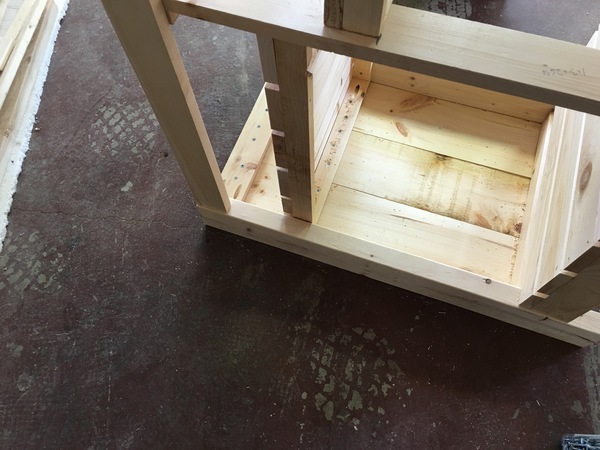 Overkill with the screws to secure the side pieces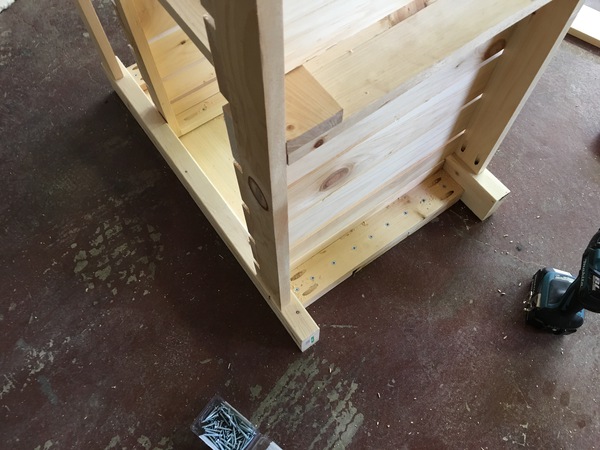 Side pieces secured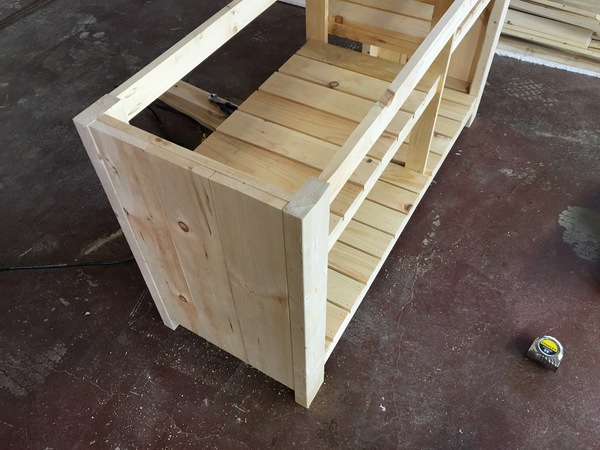 The road so far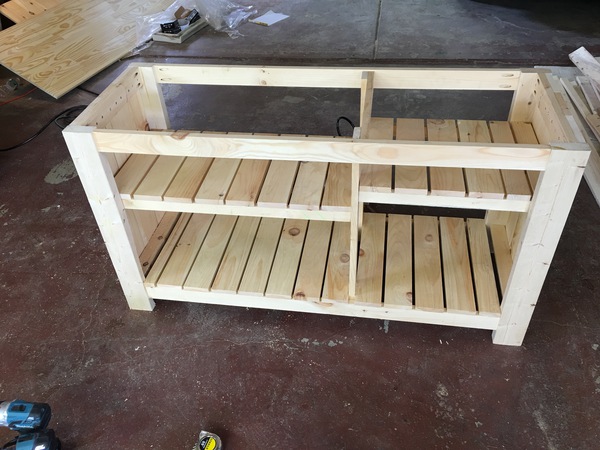 More ridiculous precision by Brandon. He sanded this thing for at least an hour and half and then I finished the job. The whole thing was sanded down with a 60 grit, followed by 150, then finally 220.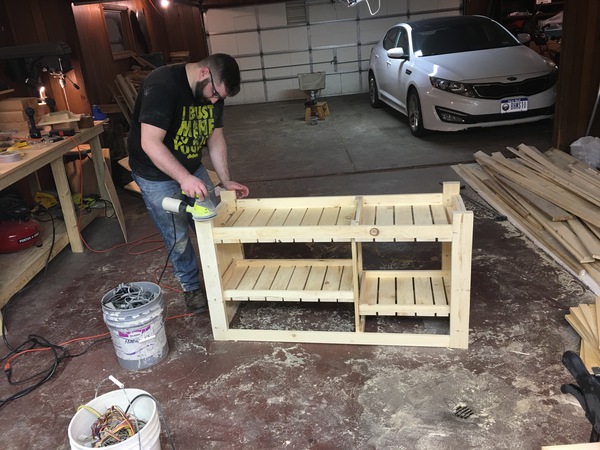 Dark walnut stain on the whole thing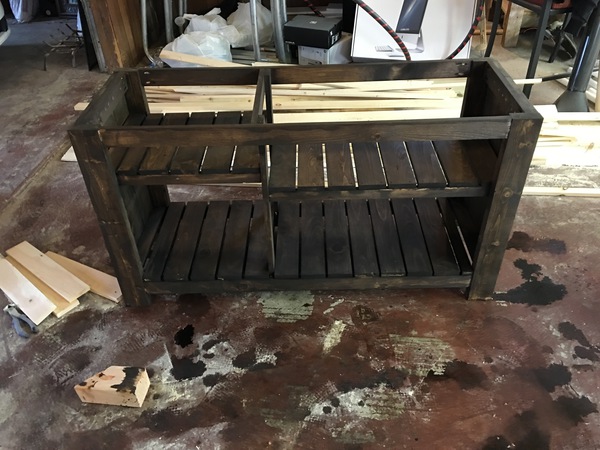 Dark walnut stain on the top piece, and the piece of plywood that will be the back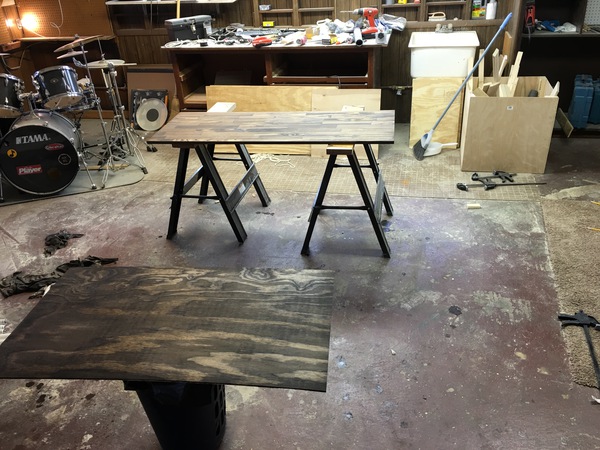 Top piece dry fit (will be glued down) - also the end table I built is in the back!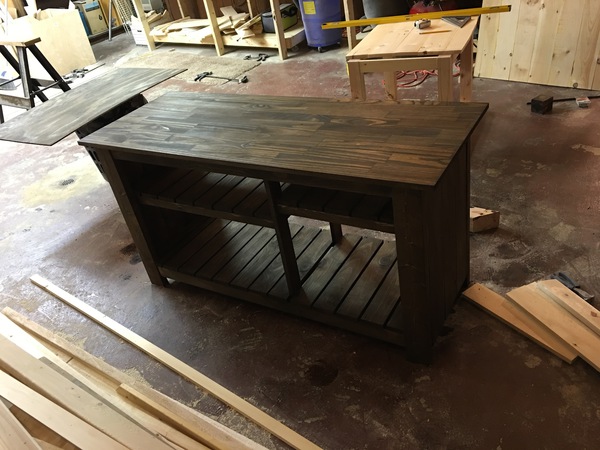 Three coats of minwax semi-gloss polyurethane applied, and the top is glued (clamped and weighed down)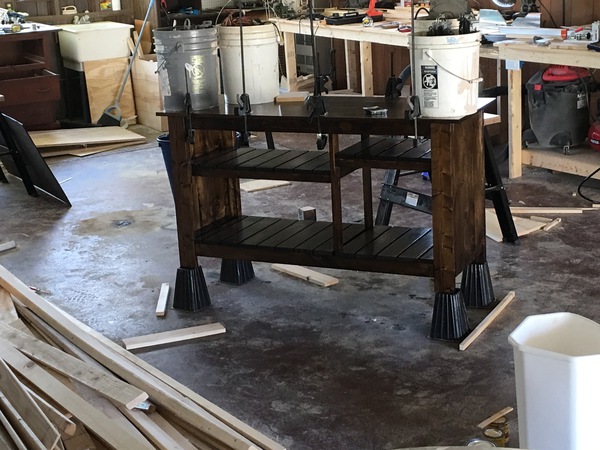 Plywood installed and holes cut for wires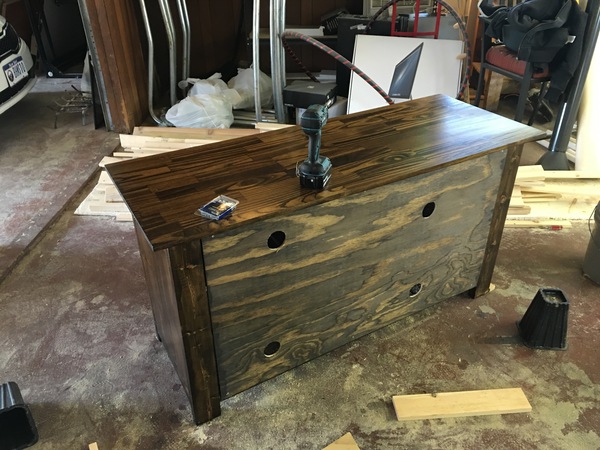 Front shot of the finished piece in the garage