Garage Sale Piece
Posted by Dave Eddy on May 11 2016 - tags: diy
I salvaged this piece from a garage sale. It was originally (no pics, sorry!) a gold color with glass circles. I spray painted it to a darker color, and cut out 1x12 pieces of pine to circles, burned them, and stained them dark to make a fancier looking piece.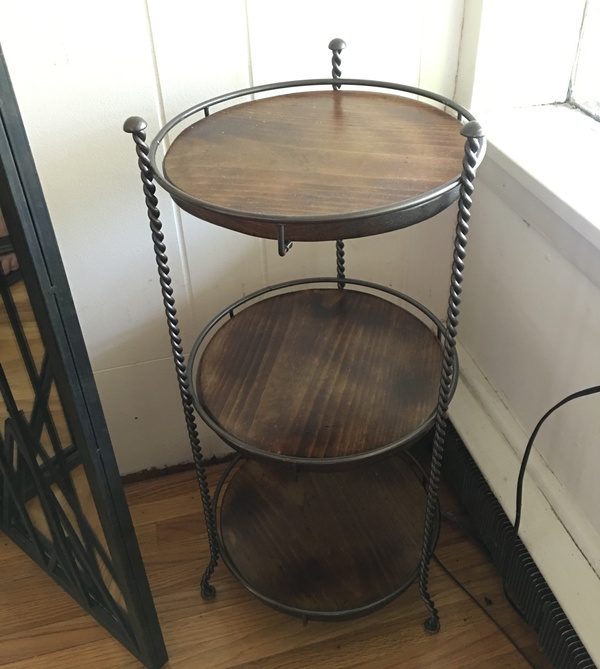 Dry fitting circles after spray painting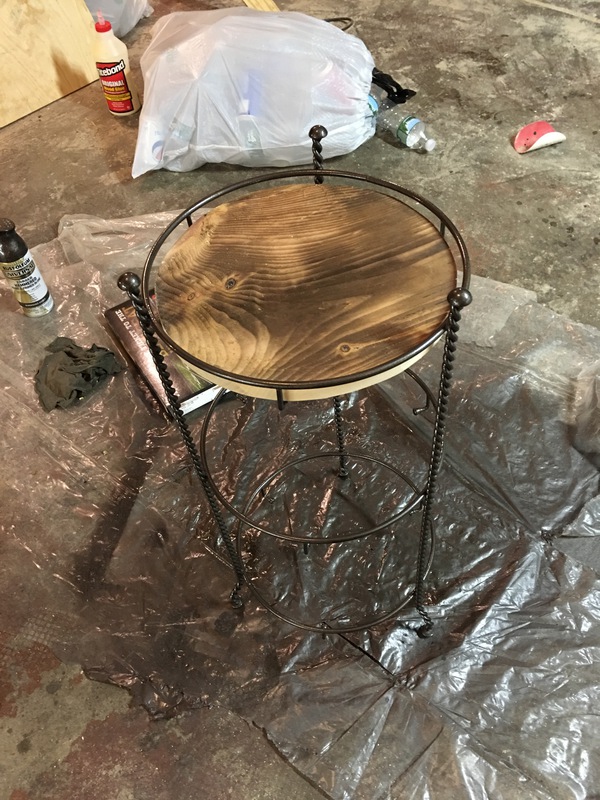 All 3 circles cut with a Jig Saw and sanded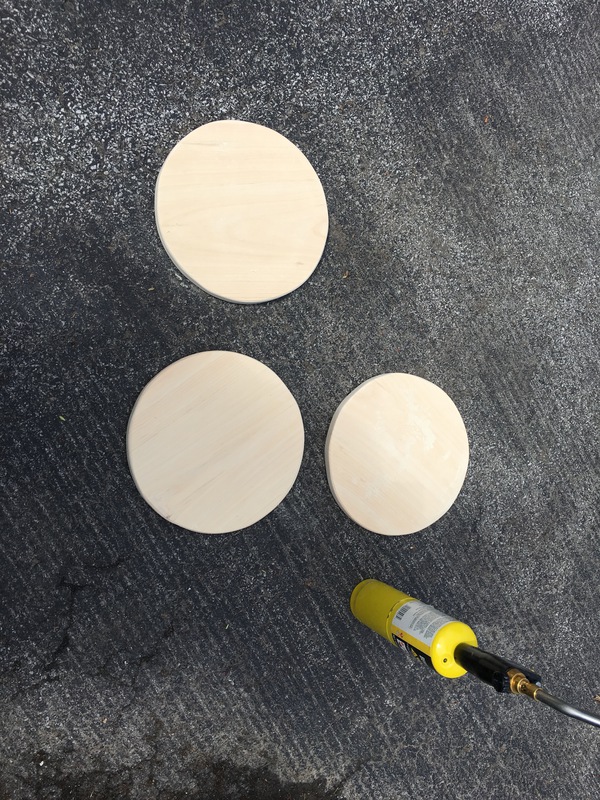 Let the torching begin!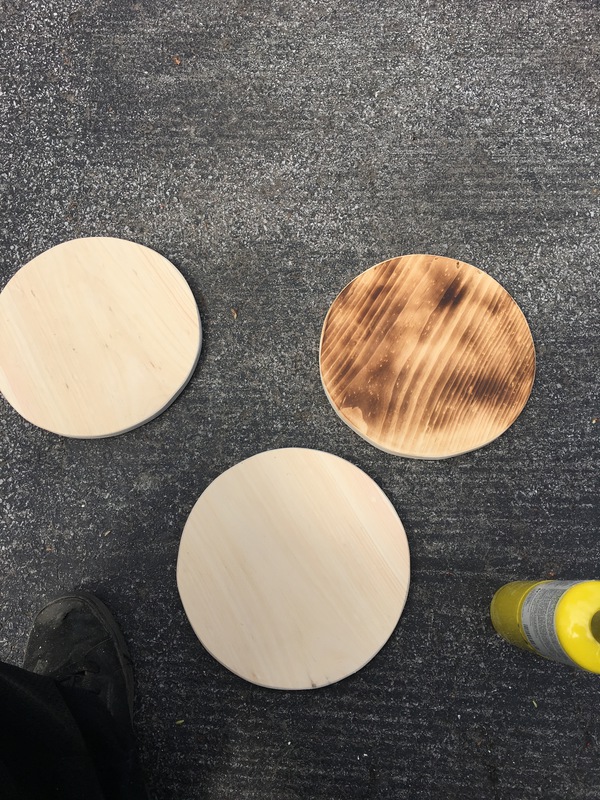 All done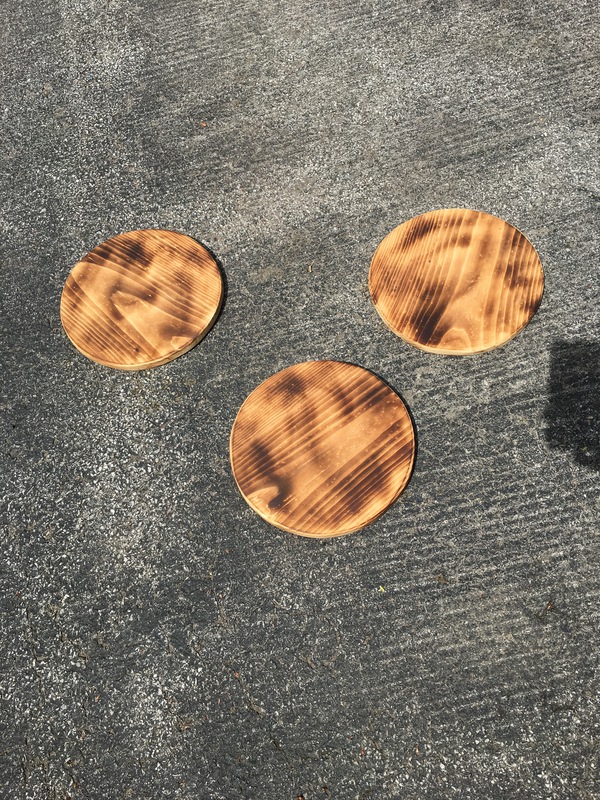 Almost ready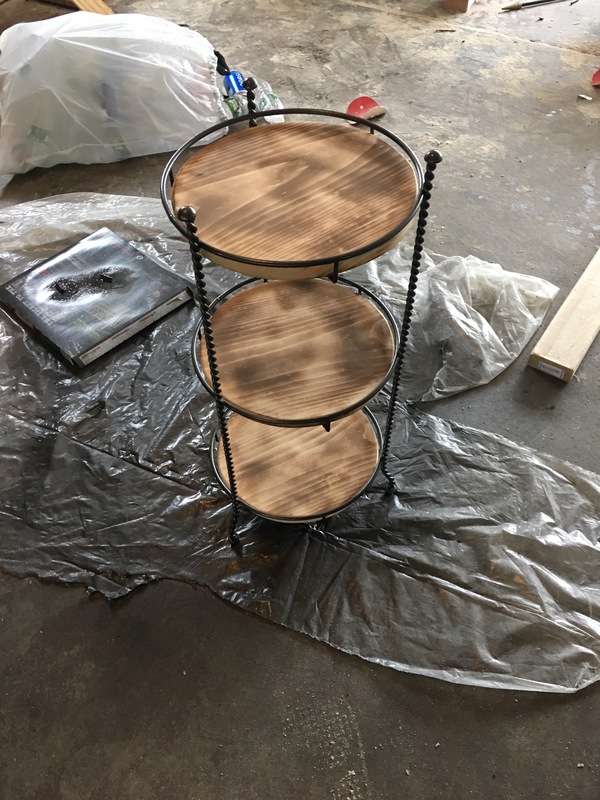 Third coat of polyurethane applied