I just bought a SawStop Table Saw and a Taper Jig from Rockler and wanted to make a somewhat fancy piece of furniture. I liked having my Standing Desk behind my couch, but wanted something a little bit nicer to match my End Table - so I built this table.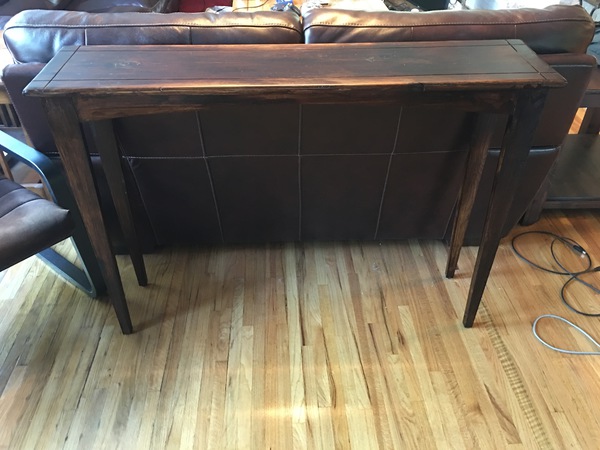 All pieces cut.
The table top is a single 4' piece of 1x12 pine. The legs are ripped from 2x4's and then run through the tapering jig in the table saw. The supports are also ripped from 2x4's, and a jig saw was used to create the curve in the wood.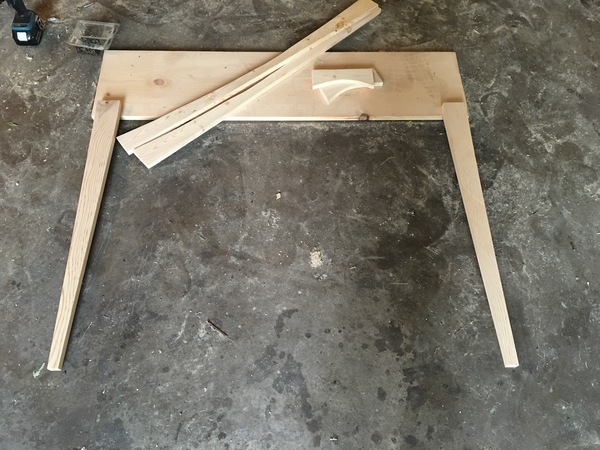 All supports are pocket hole screws with glue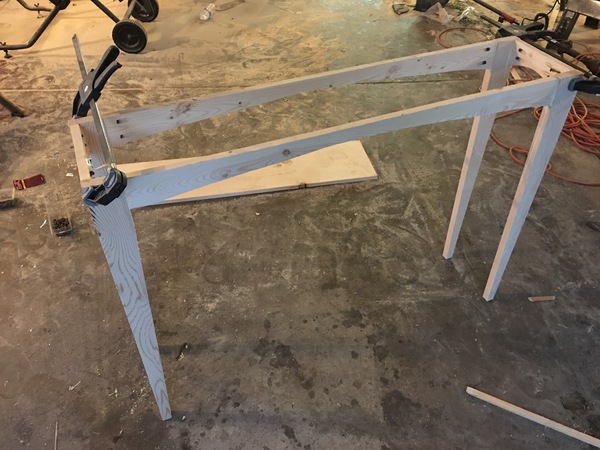 I ran the top of the piece through the table saw with the blade sticking out about 1/8" to create a fancy design.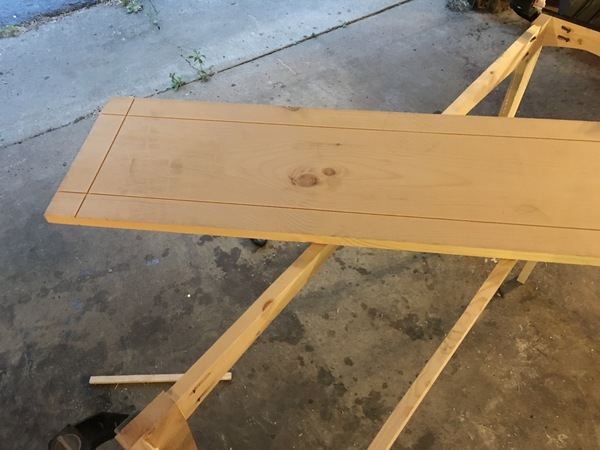 The table top is glued to the supports and clamped into oblivion.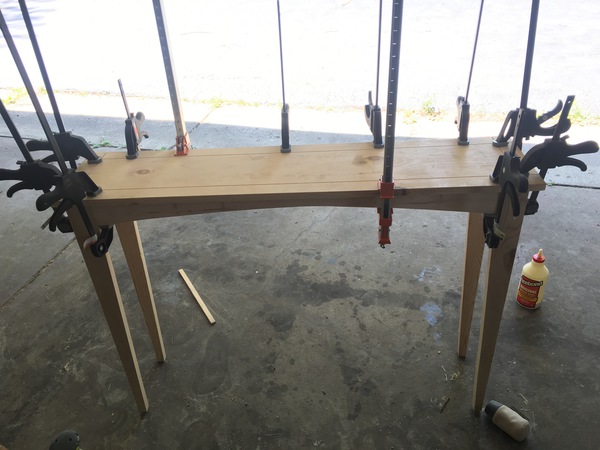 Pre-stain conditioner applied, about to apply the first of 2 coats of Mission Oak polyshades stain and finish.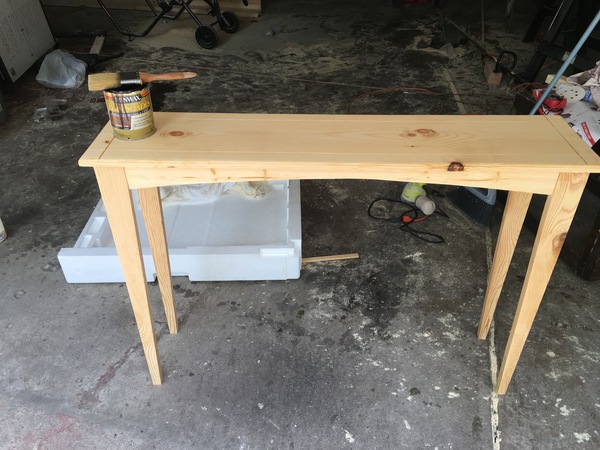 First coat applied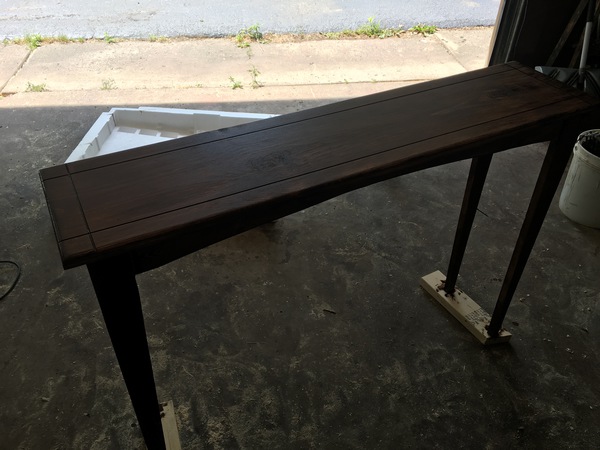 Both coats applied, and the table is in its final place.