Super Mario Cubes
Posted by Dave Eddy on Jul 17 2016 - tags: diy
I made a Super Mario (from Super Mario 3, my favorite NES Mario game) out of stained oak cubes. I basically stole this idea from pinterest https://www.pinterest.com/pin/28429041373312165/?from_navigate=true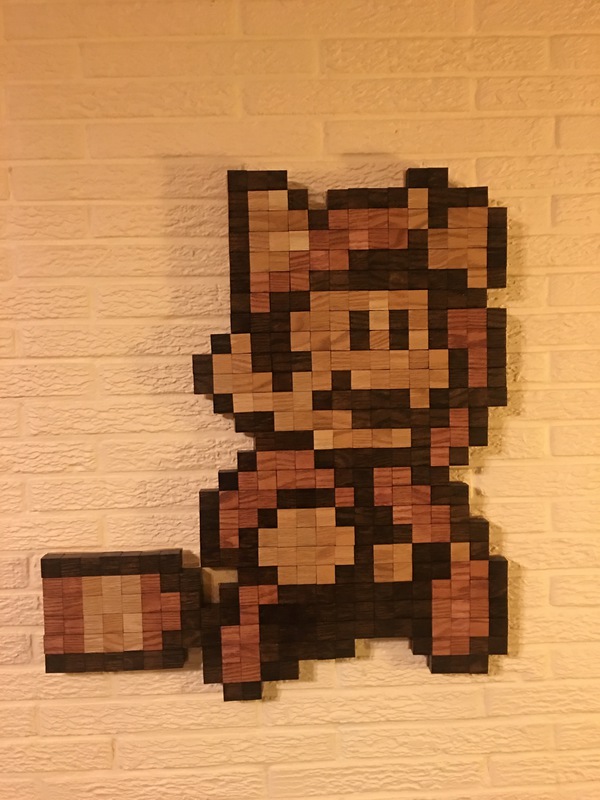 Cutting 1x6 pine boards in the table saw to be exactly 1" strips.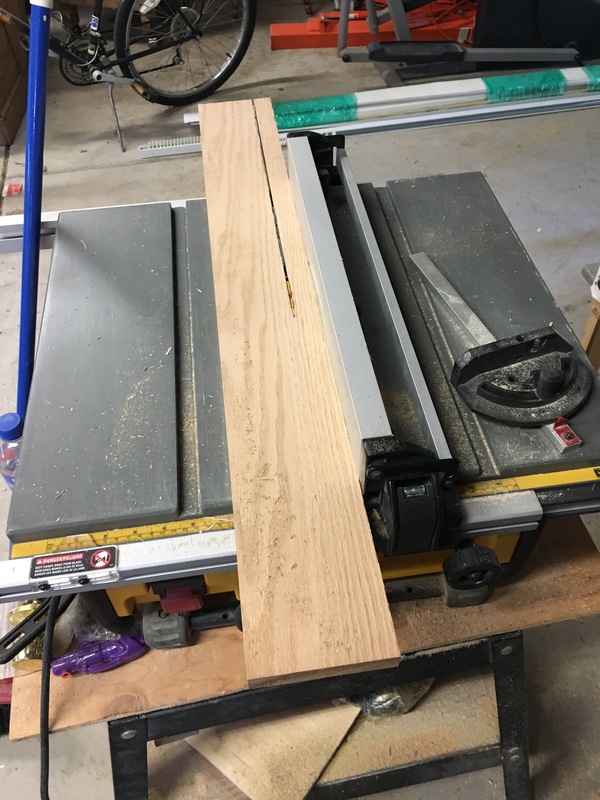 A couple strips cut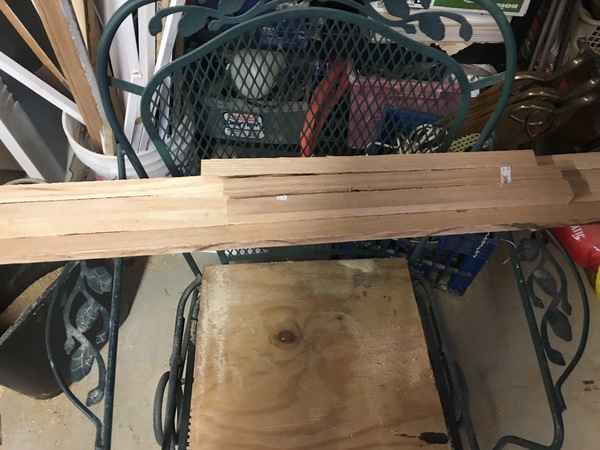 All strips cut - lots of burn marks from the table saw. Each strip had to be sanded down until all marks were gone.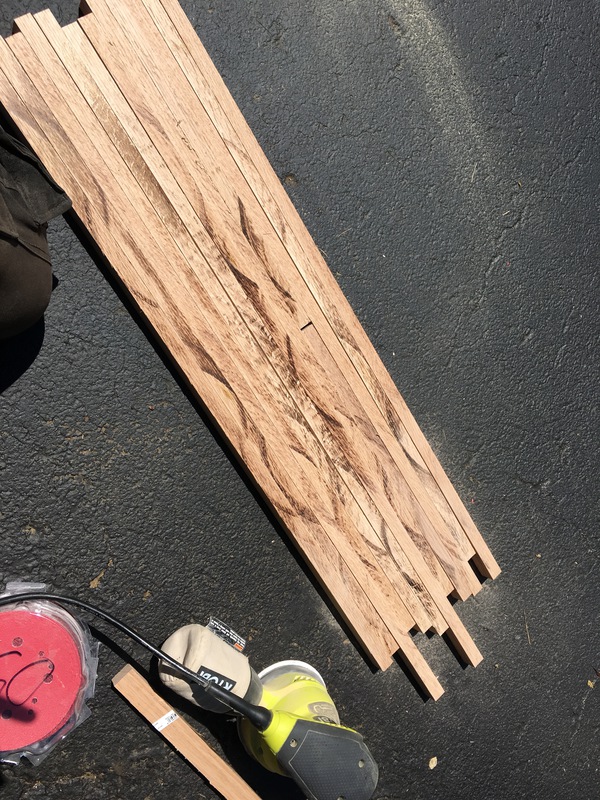 A 2x4 fence was used to cut the cubes to exactly 1" to match their width.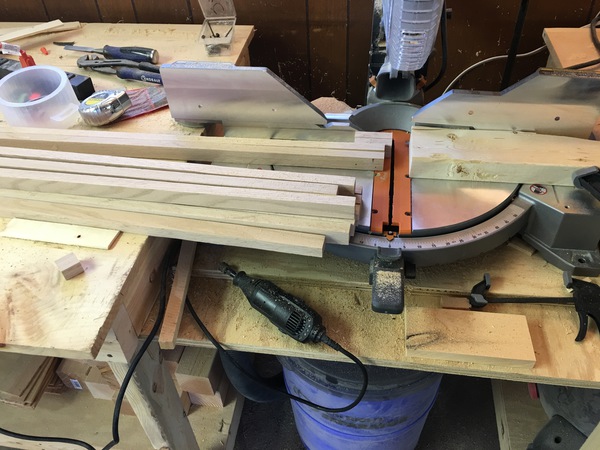 Cubes beginning to surface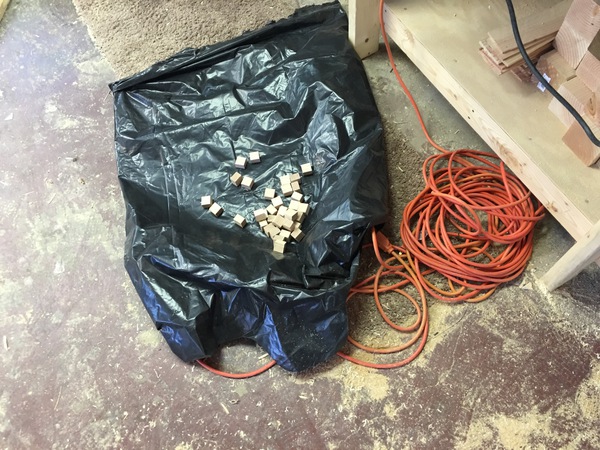 So many cubes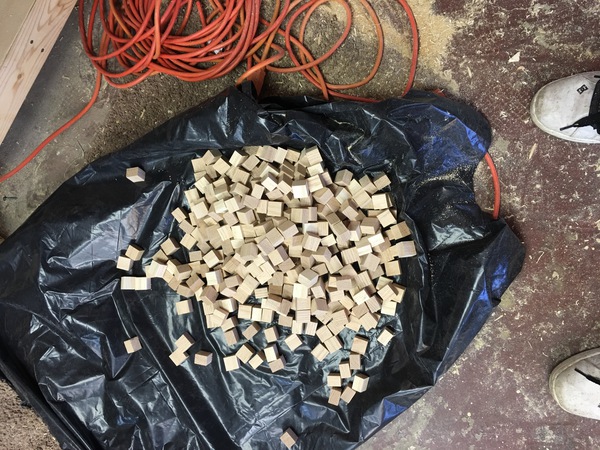 Red cubes stained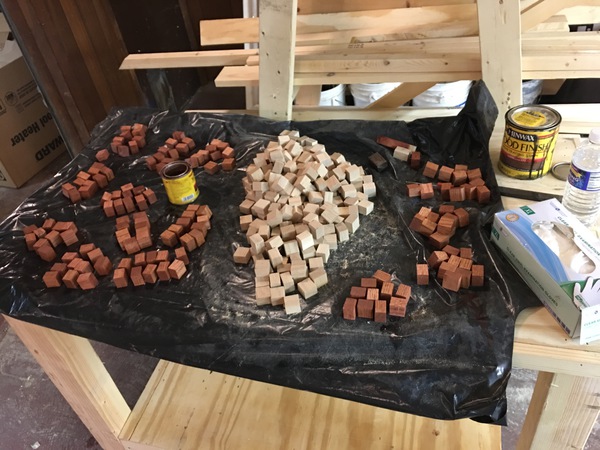 All cubes organized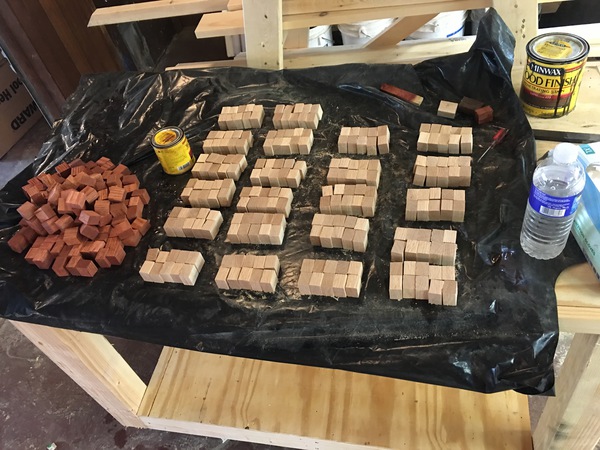 Black cubes stained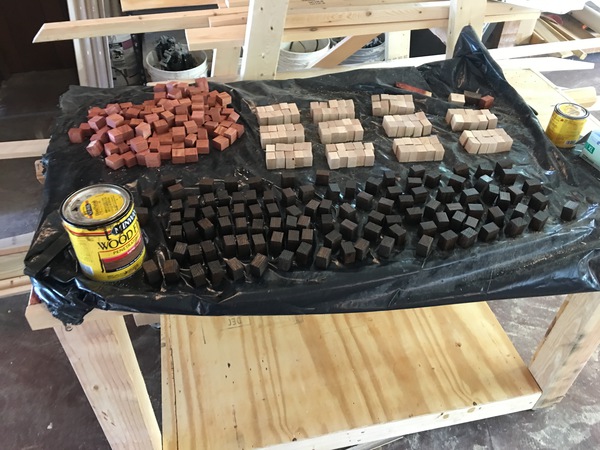 Halfway! I ran out of cubes because I didn't count ha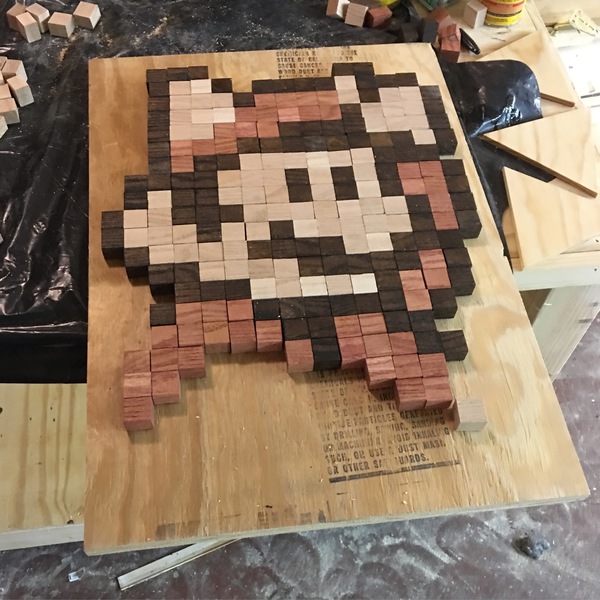 Finished and mounted on the wall - 3 coats of polyurethane.
I cut a piece of 1/4" plywood with my jigsaw to act as a backing-board for the cubes. Each cube was then glued to the plywood. The trick here is to glue the perimeter first, and then worry about the inside cubes.