Overwatch Mercy LED Etched Acrylic
Posted by Dave Eddy on Aug 17 2016 - tags: diy
In a follow up to my DIY Overwatch Themed Desk, I really wanted to do something else with the Mercy ultimate/resurrect stencil I made. For under $25 in raw materials, I made a 6"x6" Mercy resurrection icon etched acrylic block and custom 2x4 wood stand.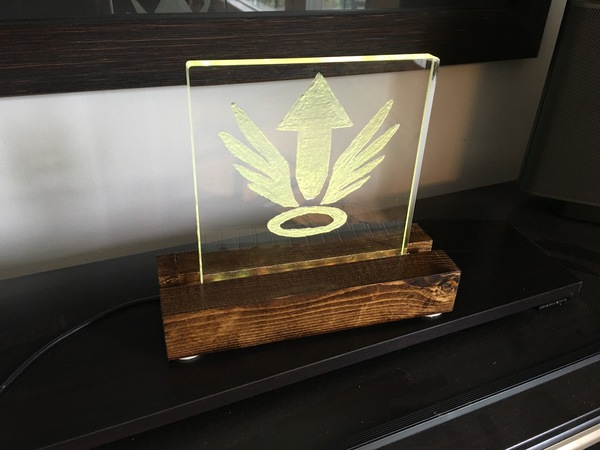 ---
Parts
I bought the acrylic block and the LED strip on Amazon
The stand was made out of 2x4 ripped multiple ways in a table saw.
Assembly
I used the same stencil from my desk to make the stencil out of simple computer printer paper.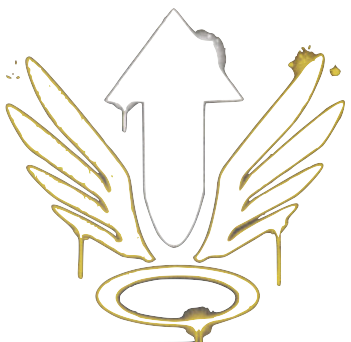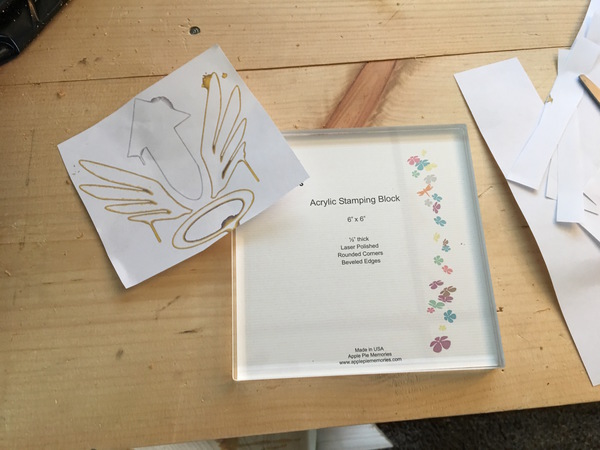 The LED strip comes in multiple feet, but luckily we can cut it down to the exact size we need
I used electrical tape to hold down the stencil and a dremel to etch it out. I didn't worry about cutting out the stencil beforehand with an exacto knife and instead dremeled straight through the paper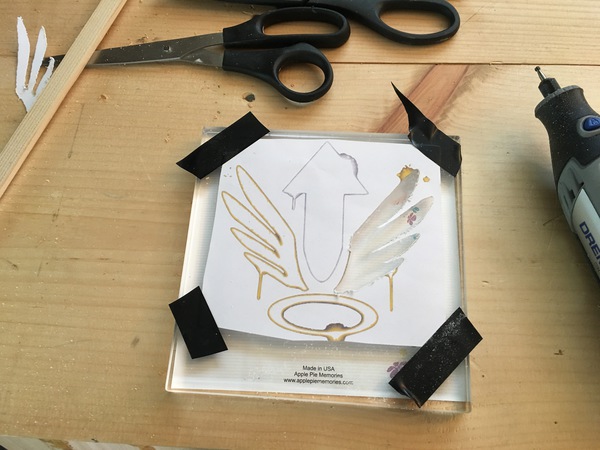 Rough etch with the LEDs shining through - doing this made it easy to spot etched parts I missed originally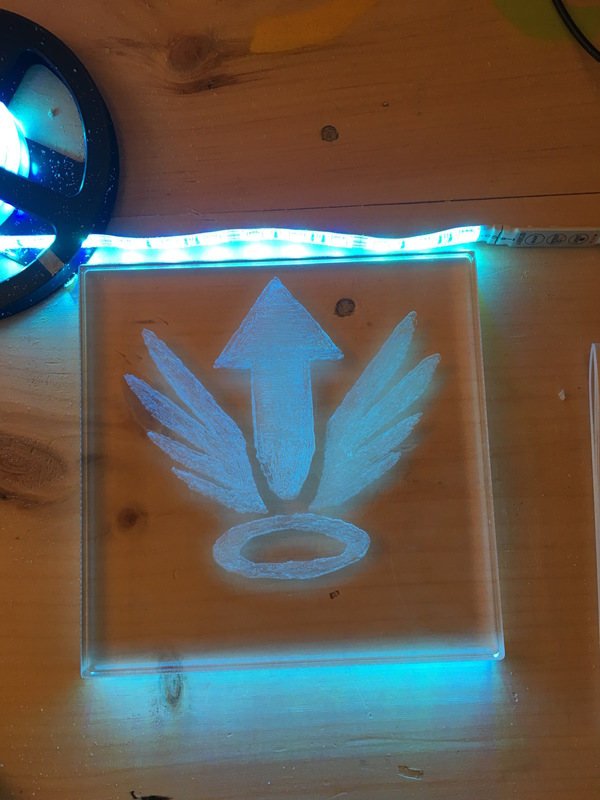 2x4 cut to roughly 1' long, with the beveled edges ripped off and grooves cut on the top and bottom with a table saw. The acrylic block will fit in the groove on the top, and the wiring will be tucked into the groove on the bottom.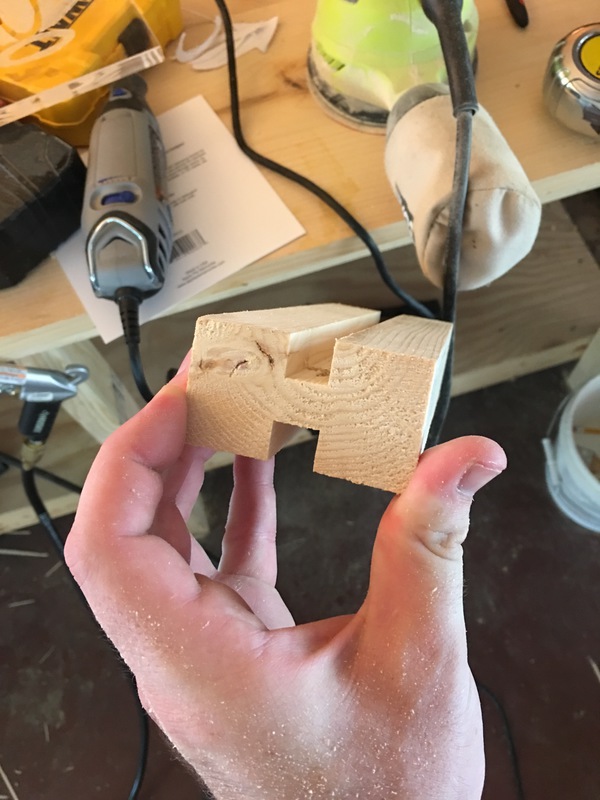 Another shot, different angle, showing the drill hole where the wiring can go from the top groove to the bottom.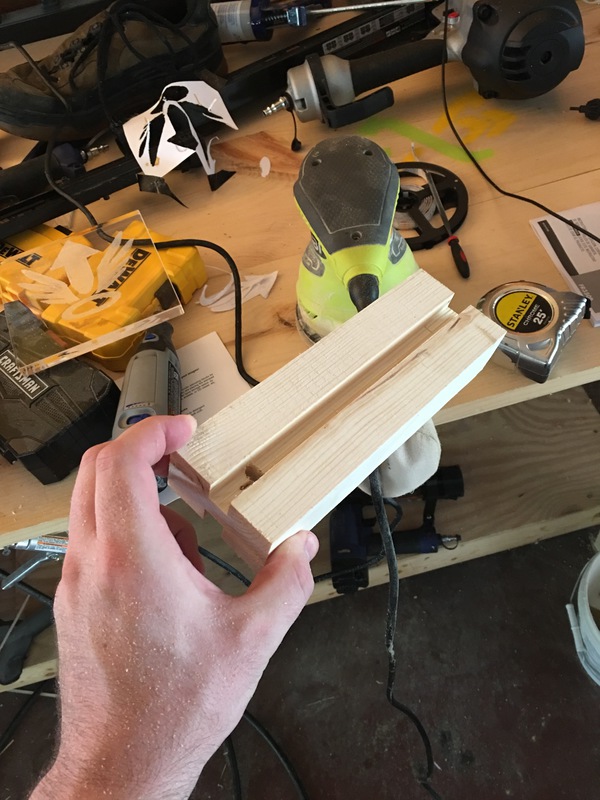 The frame ready - Dark Walnut stain and 3 coats of polyurethane, as well as the acrylic block and LED strip. Hot glue was used to hold the acrylic block in place… It's a bit wobbly so I may change this in the future.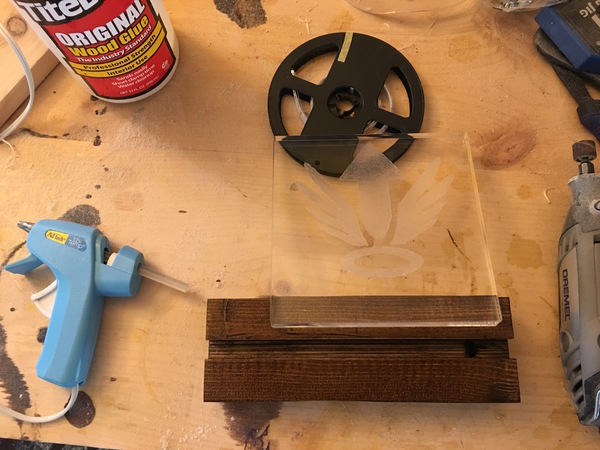 The controls for the LED strip tucked into the bottom of the stand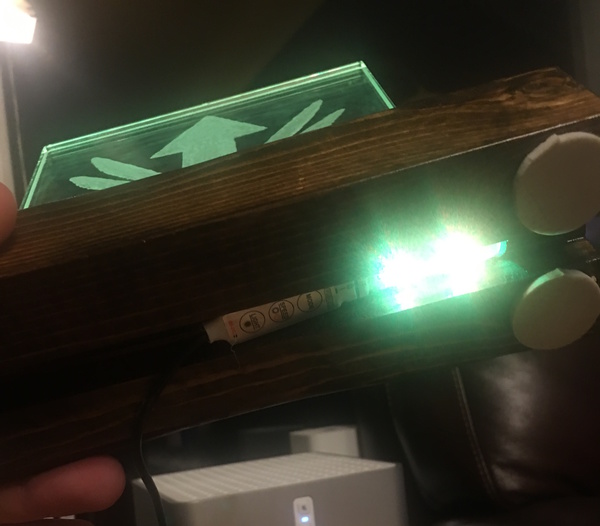 Finished product during the day time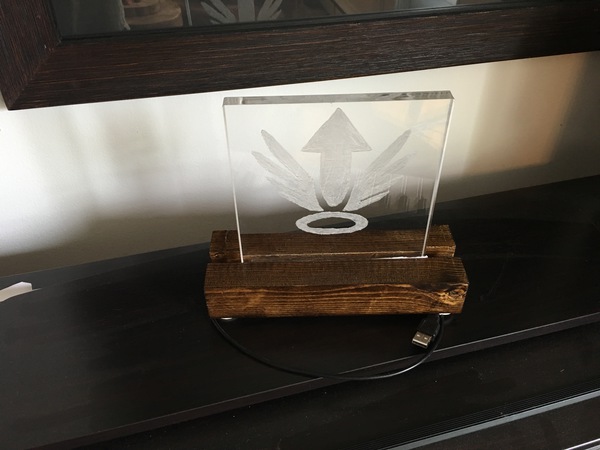 Finished product at night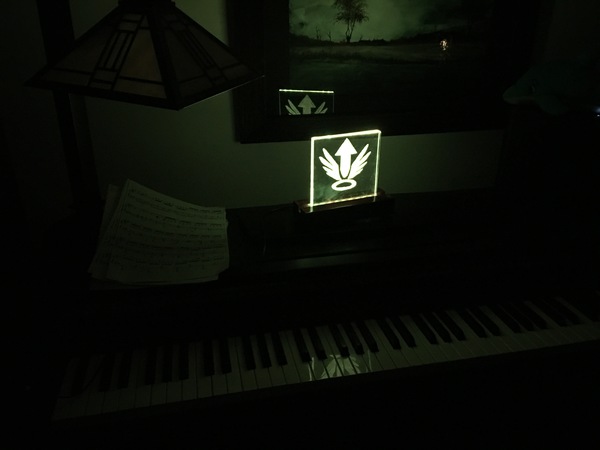 A close up shot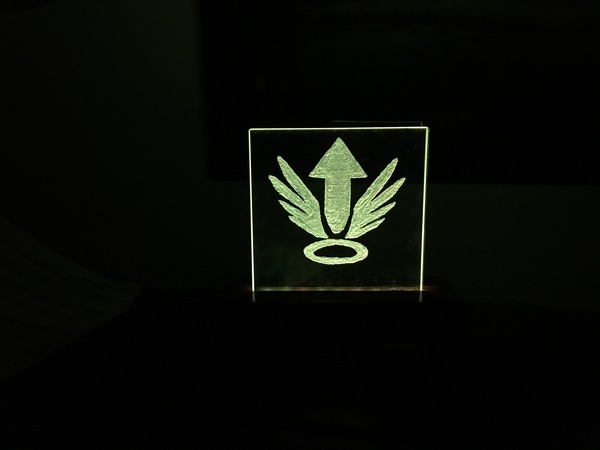 Another close up shot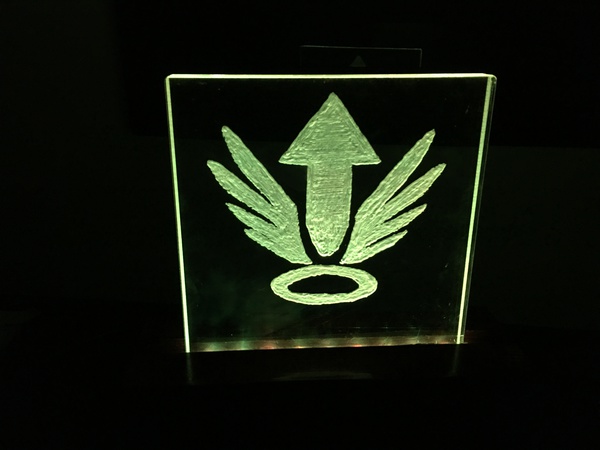 Multiple colors - the LEDs will remember the last color setting it was on when powered off and back on which is nice.