Pine Tongue and Groove Ceiling
Posted by Dave Eddy on Aug 24 2016 - tags: diy
I found some 4" (actually 3.5") wide thin tongue and groove panels from Lowe's that came with an insanely cheap price tag - 6x 8' panels for $15. I tore down some old 4'x8' painted wood paneling from my bedroom ceiling and installed these planks using 1" tack pins and Liquid Nails adhesive. I love the final result that next summer I'll be redoing my entire upstairs with these planks.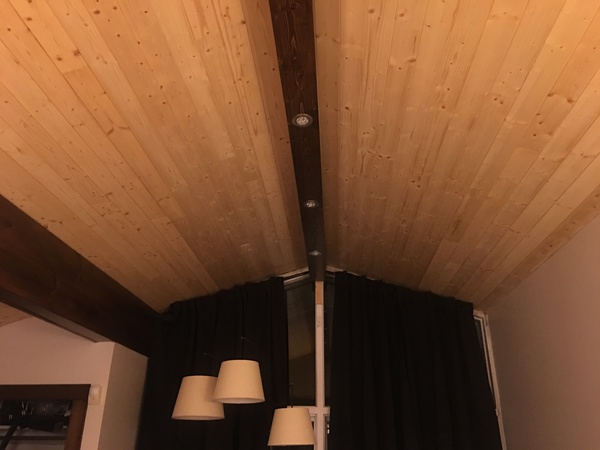 A before shot, showing the awful painted wood paneling that has taken over the walls and ceiling from the previous owners of the house.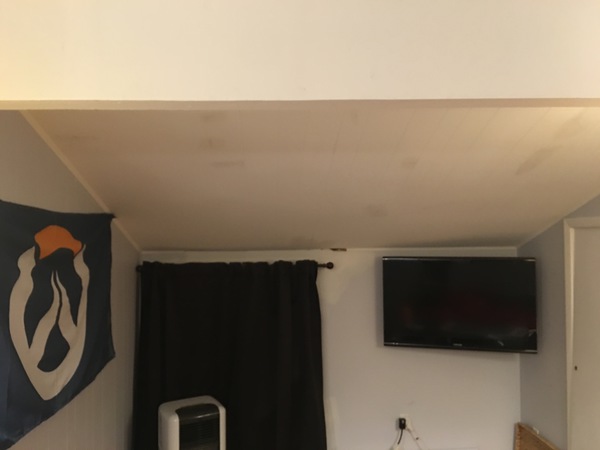 Slightly different angle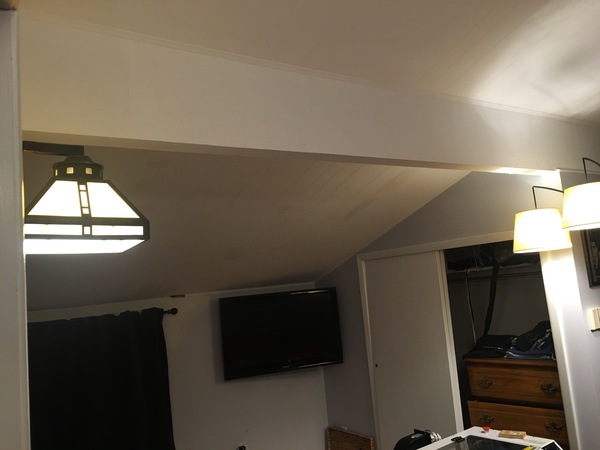 Paneling removed, revealing drywall.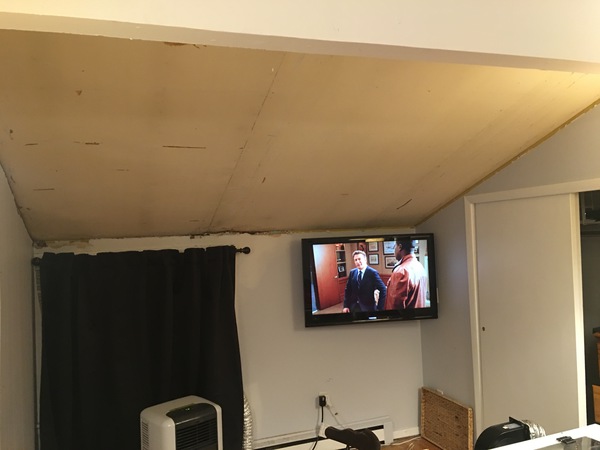 Another angle, this time you can see the wall paneling coming off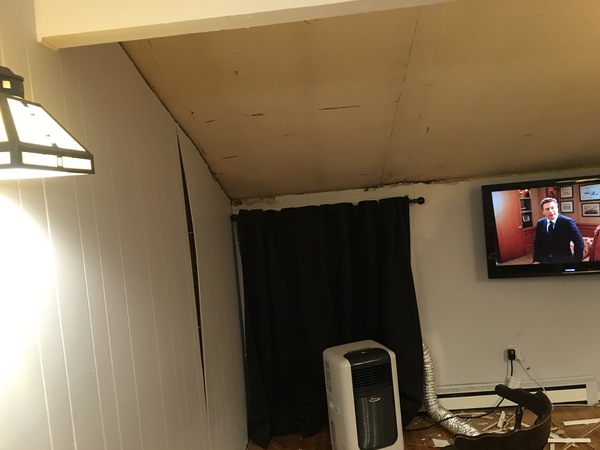 Water damage from a leaky roof that I have since had patched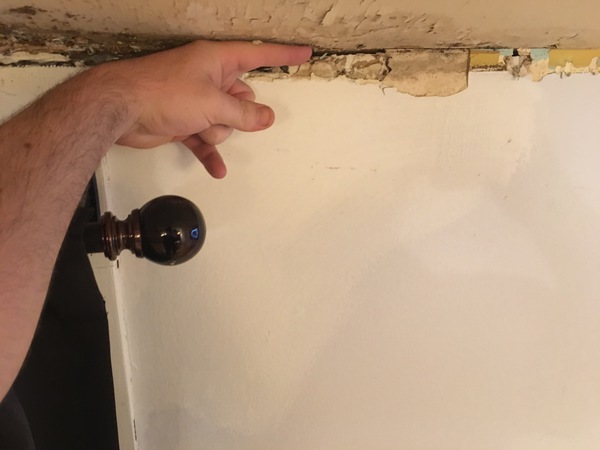 Drywall patched where the water had damaged it by my mom! She does such awesome work you'd never know it was damaged in the first place.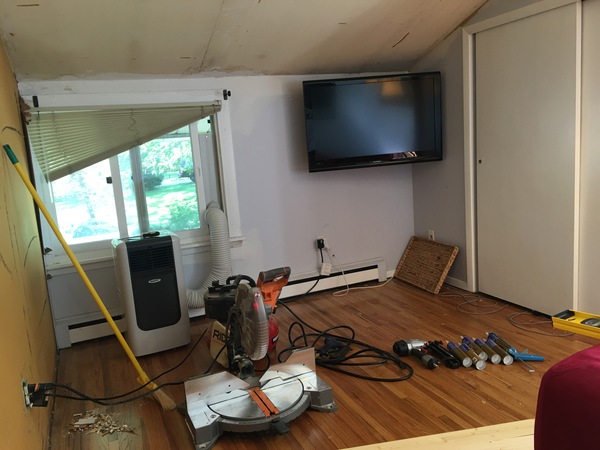 Panels ready to be installed - all of them stained with a Minwax Natural stain to make them slightly more yellow than they already were.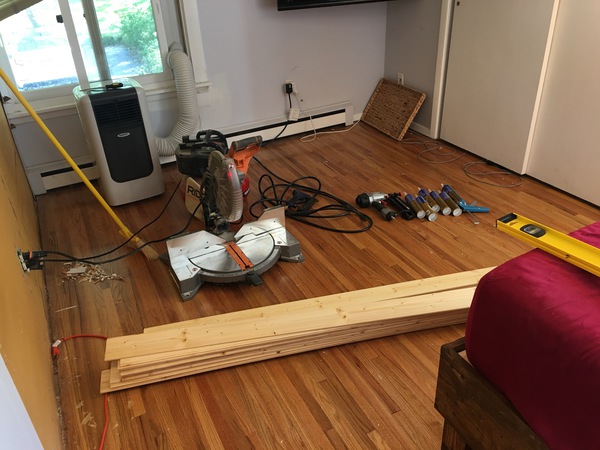 First couple rows started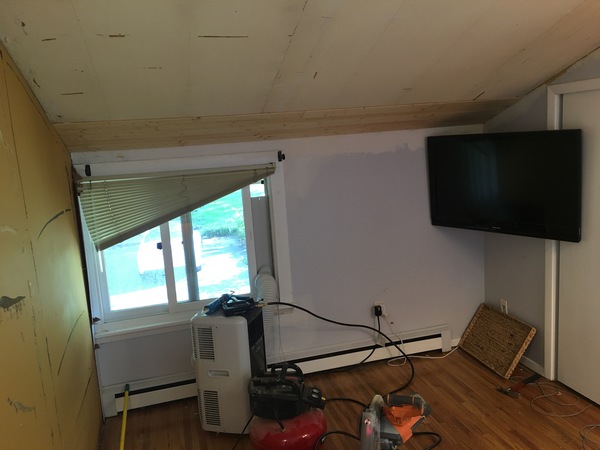 More rows… it's tiring and was incredibly hot that day too.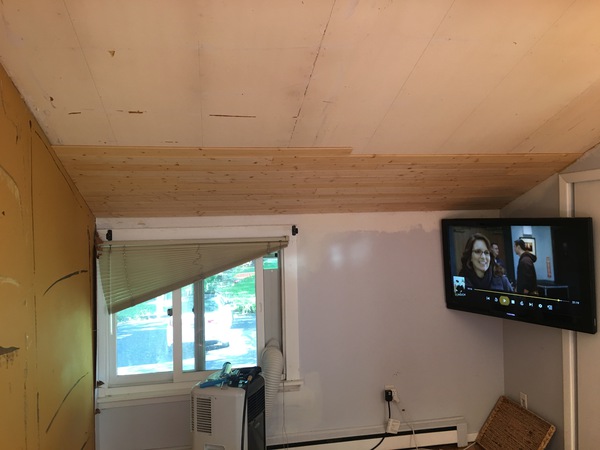 Full section done! Roughly one-third of the bedroom.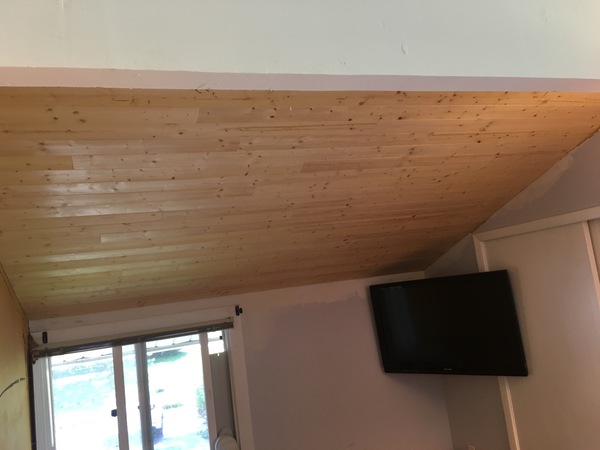 Removing more of the paneling to finish the bedroom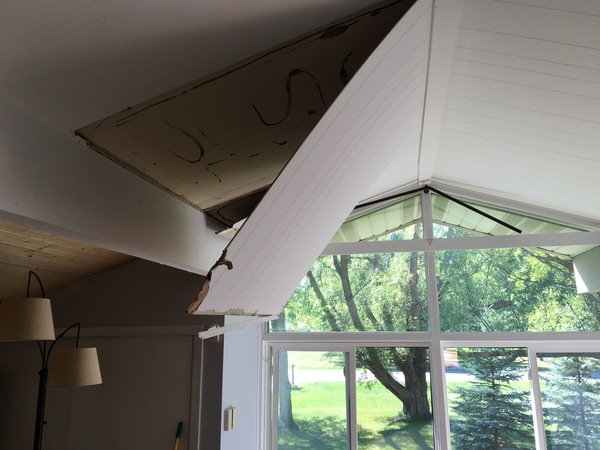 All panelling removed… I don't know why a wall was ever painted that color.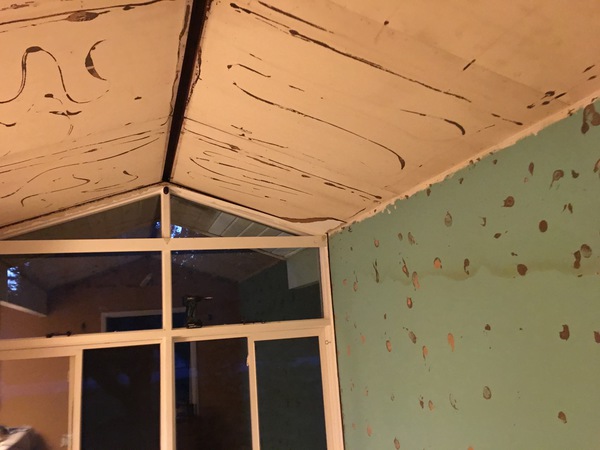 Another angle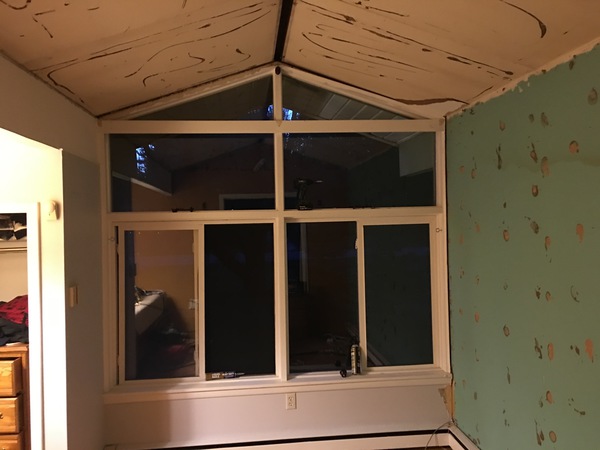 All finished! Unfortunately these after pictures were taken months after - I didn't seem to take any right when I finished the ceiling, whoops!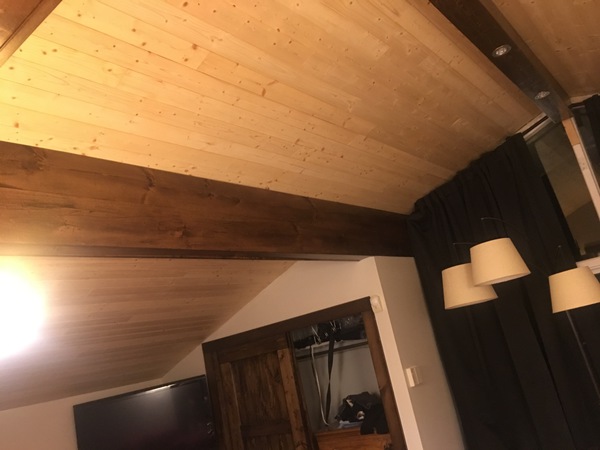 Another beauty shot