Coffee Mug Rack (Part 2)
Posted by Dave Eddy on Sep 23 2016 - tags: diy
I built a Coffee Mug Rack for Skye's Christmas gift. My sister Jenny said she liked it a lot so I built a second one for her birthday! This time, the openings were slightly larger to accommodate bigger mugs, and the stain darker.
This is the finish product with a mug I bought her from our favorite Sega game: Toe Jam and Earl.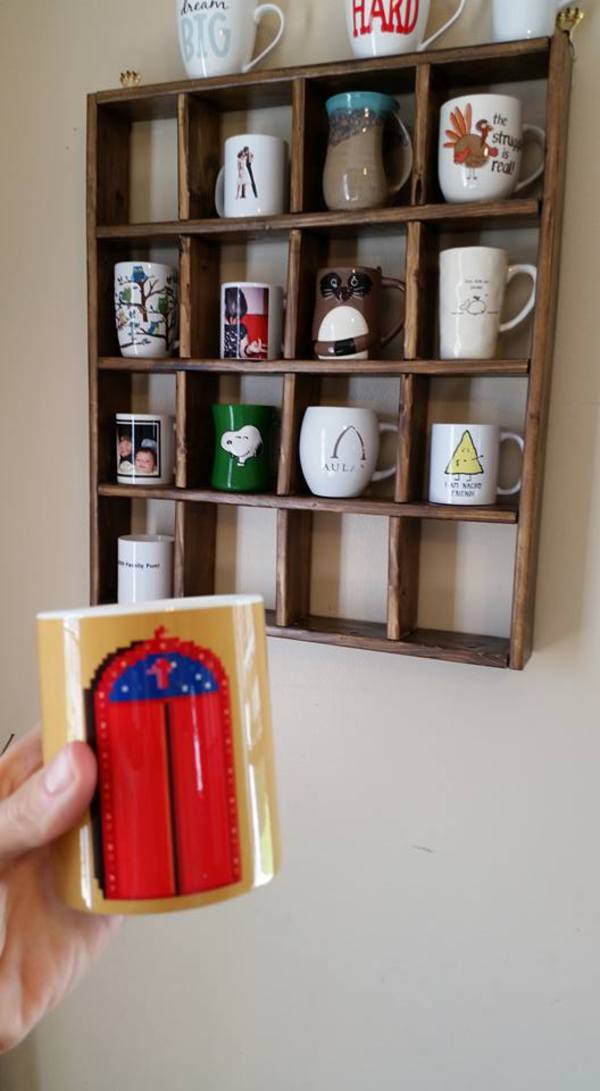 I sanded, stained, and finished full 1x4's before cutting them to their proper lengths.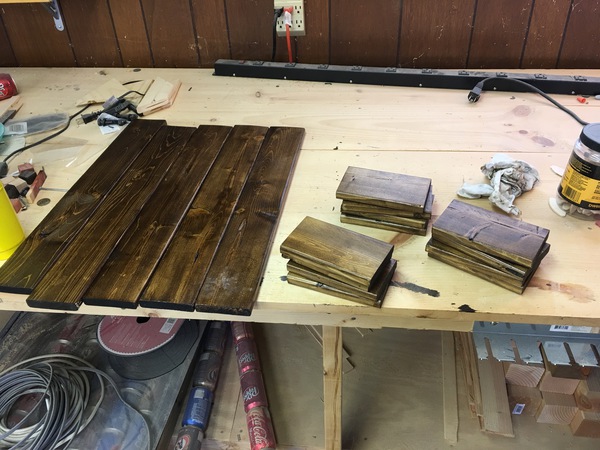 Nailed together (no glue)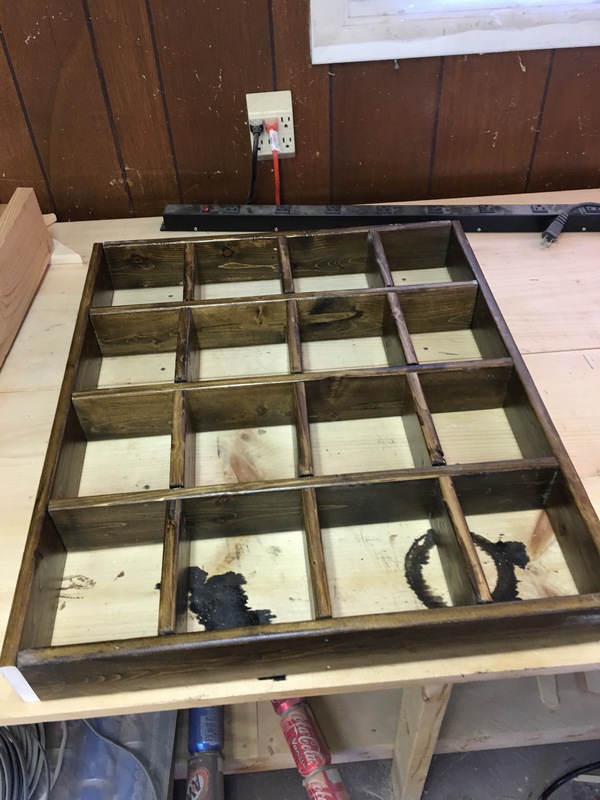 Installed on her wall!