DIY Closet Barn Doors
Posted by Dave Eddy on Oct 06 2016 - tags: diy
My closet had all white trim with white doors - I decided to make new barn style doors and matching trim.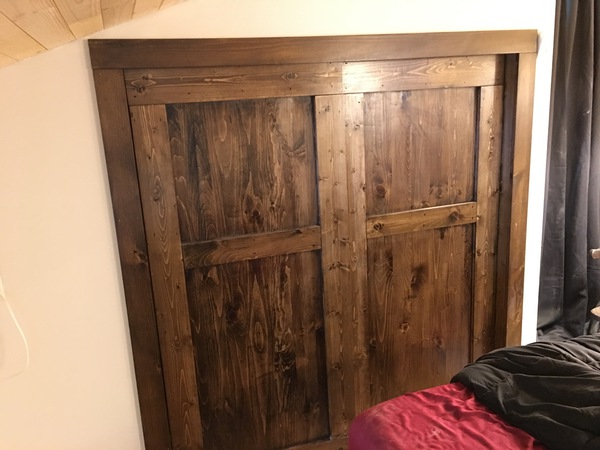 Before shot of the closet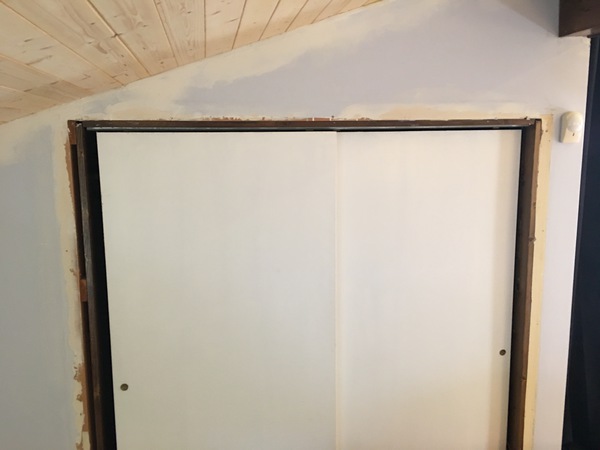 I measured the old doors and cut wood to match. I used 1x4 pieces of pine for the doors, and used the table saw to cut the end pieces down a bit to match the original measurements.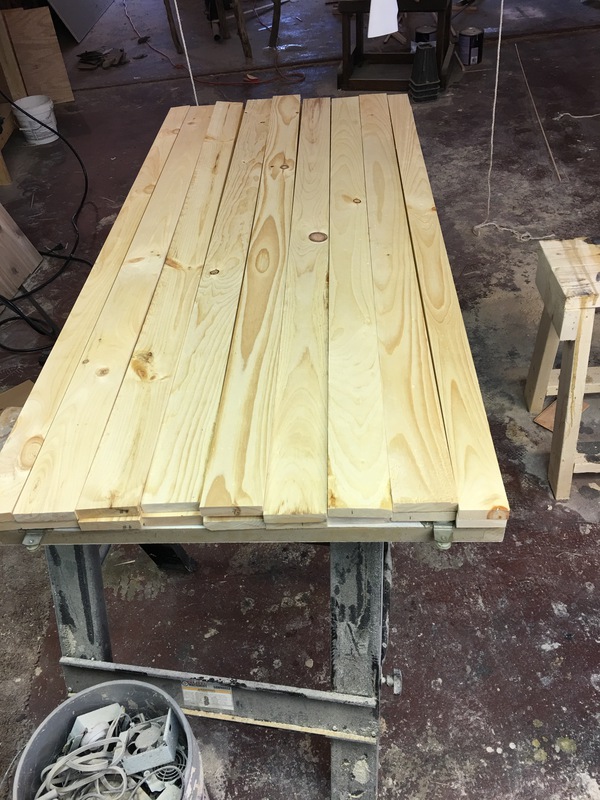 Wood pieces standing on their edges ready to be glued and clamped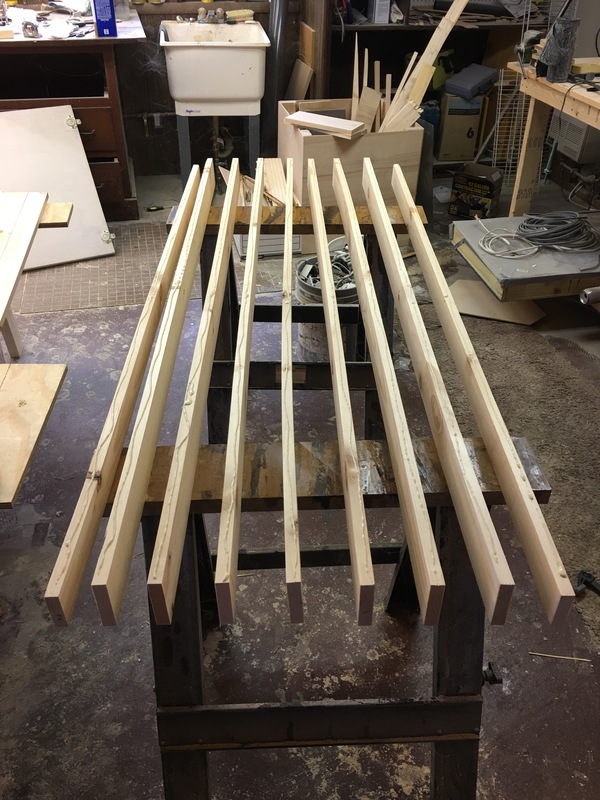 First door glued and clamped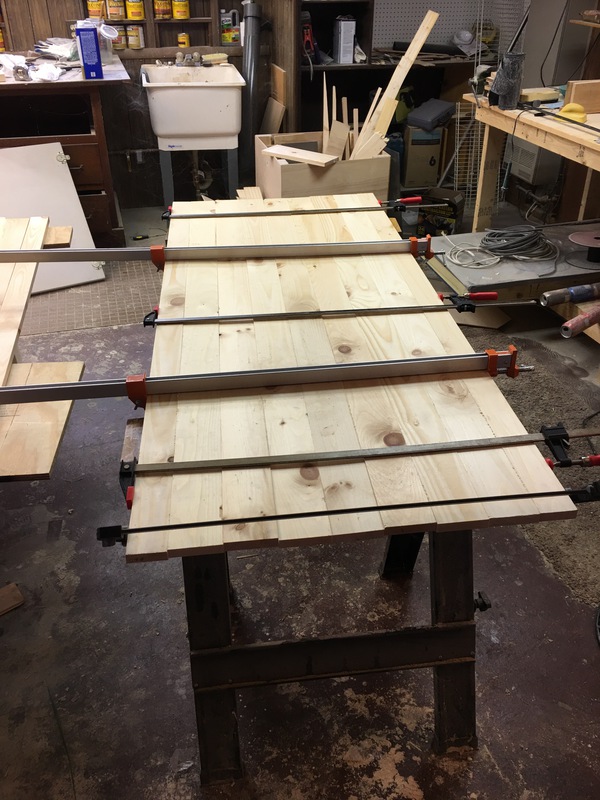 Door glued and sanded, ready for the decorative pieces to be added.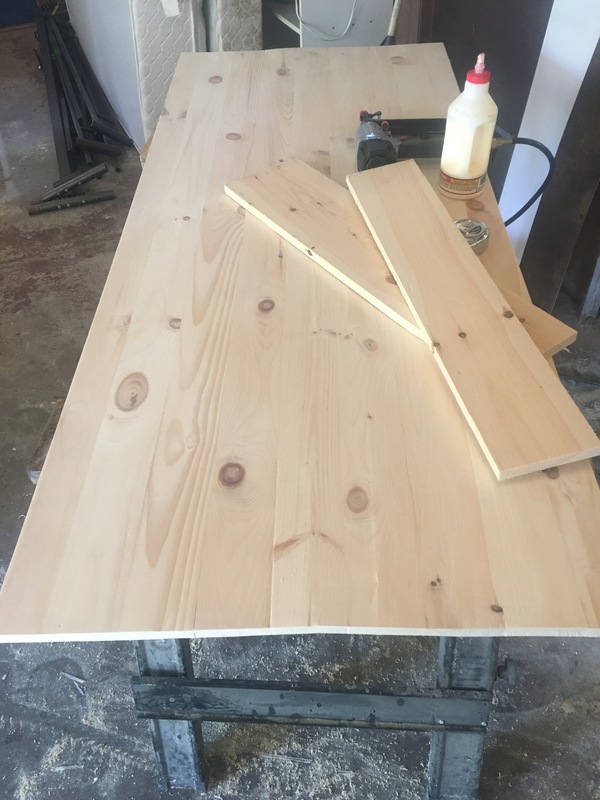 Decorative pieces glued and tacked in with 1" brad nails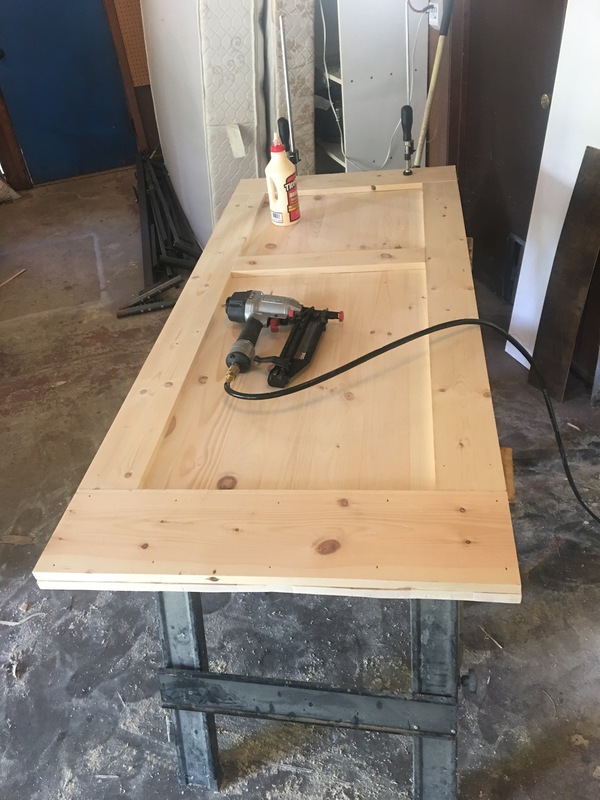 Both doors stained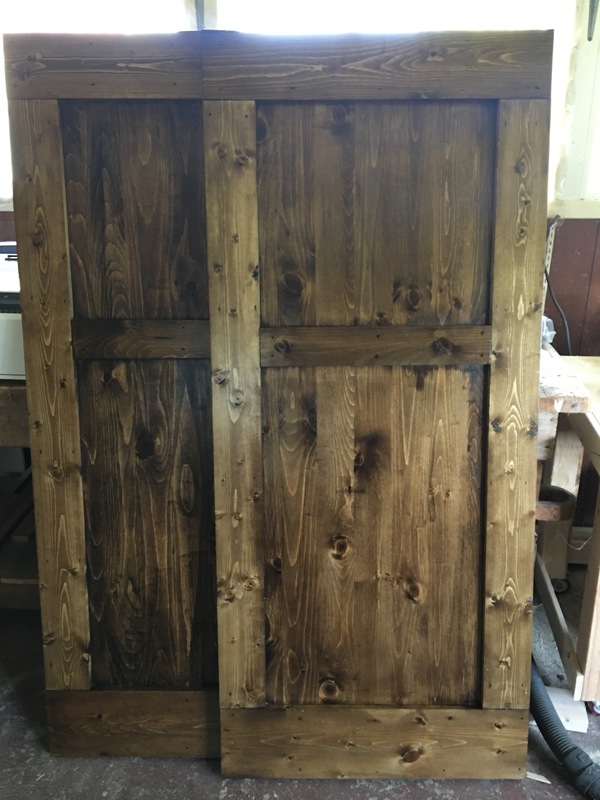 Just a reminder of how ugly the closet doors were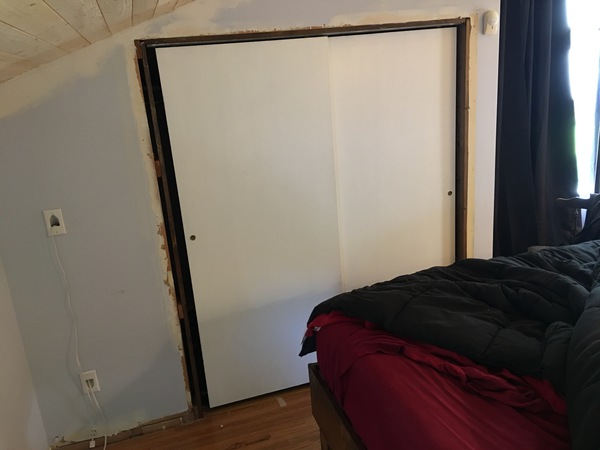 New doors installed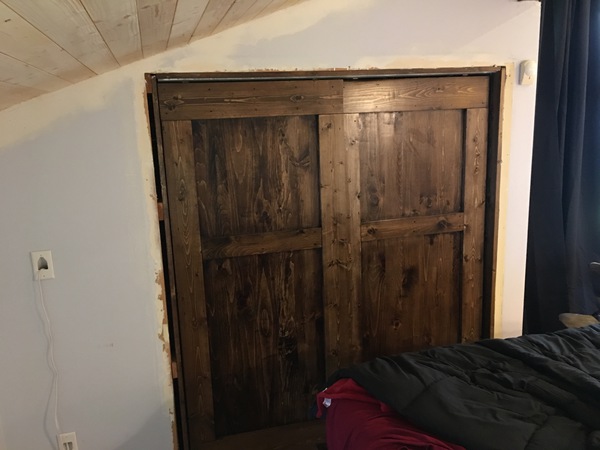 Close up shot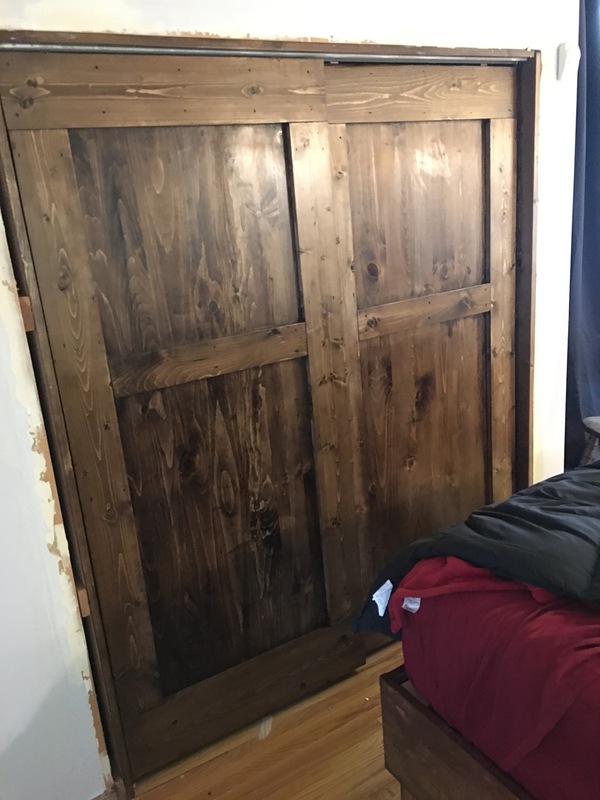 Without trim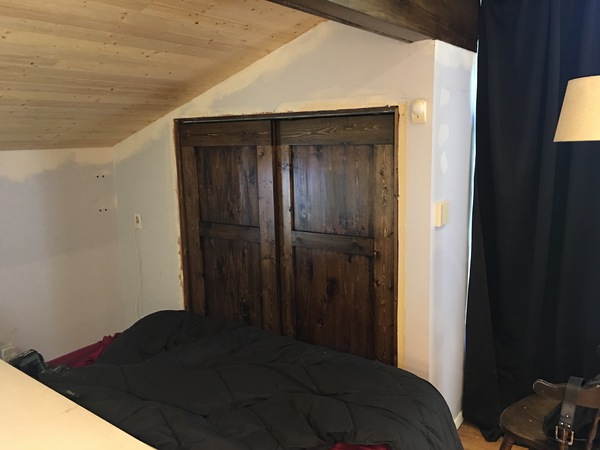 With trim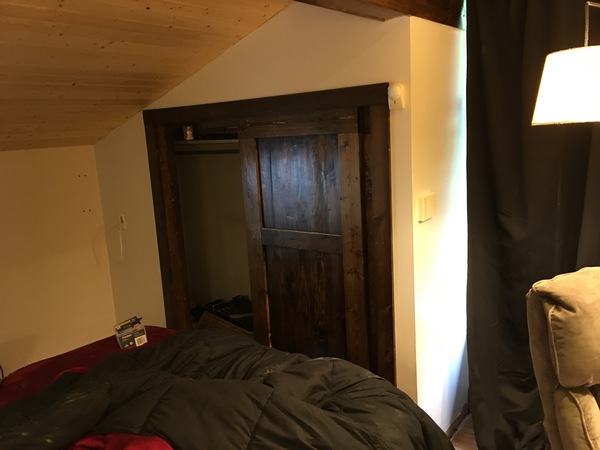 Opened doors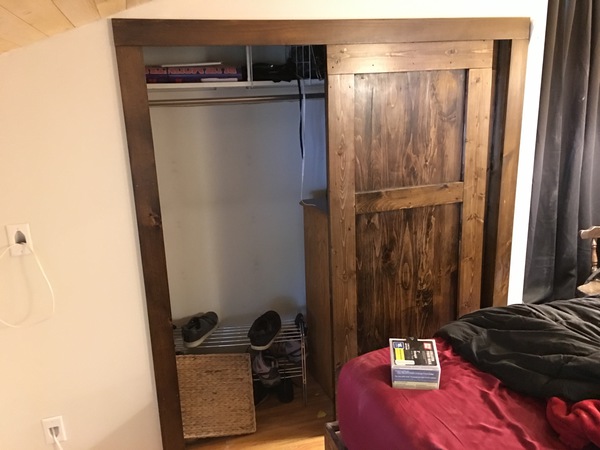 Closed doors