DIY CD Wall Rack
Posted by Dave Eddy on May 29 2017 - tags: diy
I moved the Mug Rack I built recently which freed up some wall space. I decided to build a CD rack to hang on the wall so I could have a place to display my collection instead of hiding them in a closet.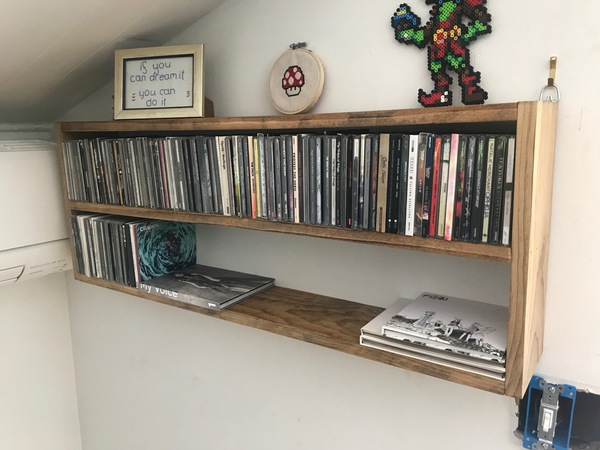 Select pine pieces cut to length. The design is fairly simple - the wood boards are tacked together with a finish nailer, no glue or screws.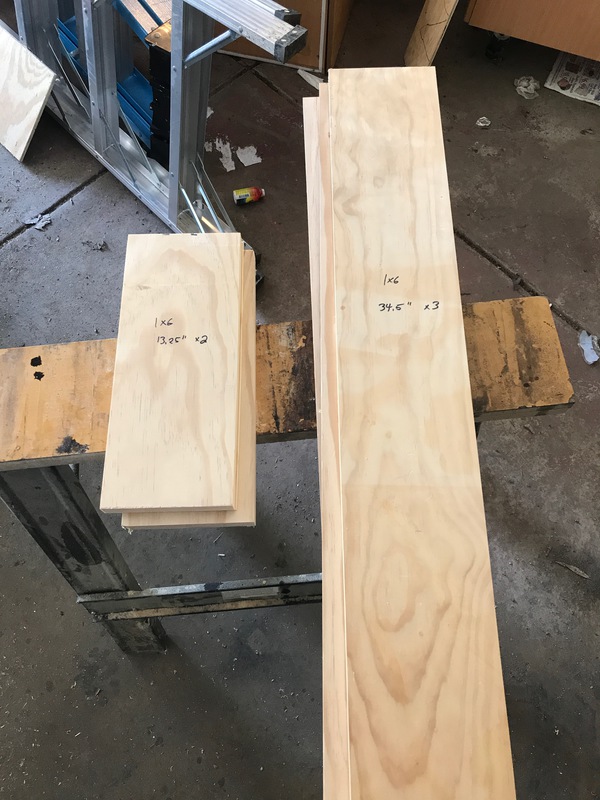 The piece constructed - I sanded the boards before completing the construction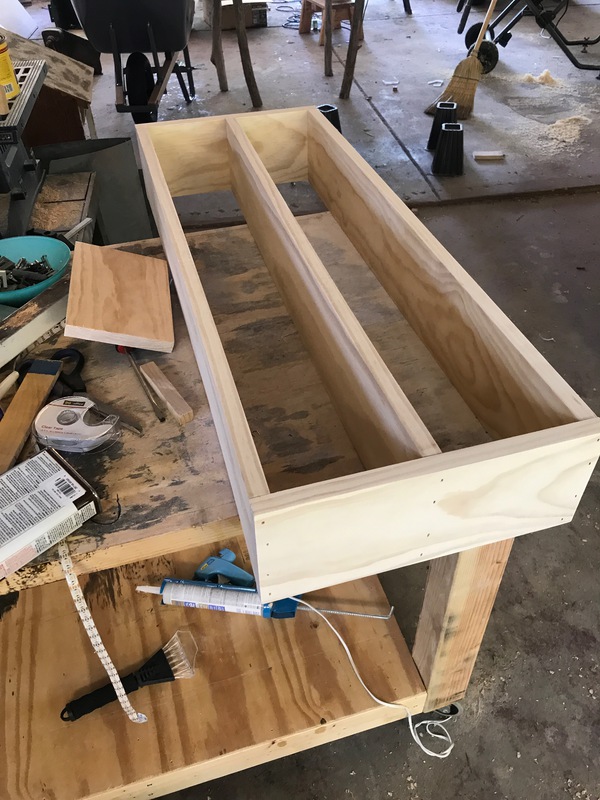 My buddy D'Arcy bought me this Watco Dark Walnut Danish Oil to try on a new project so I decided this CD rack would be the guinea pig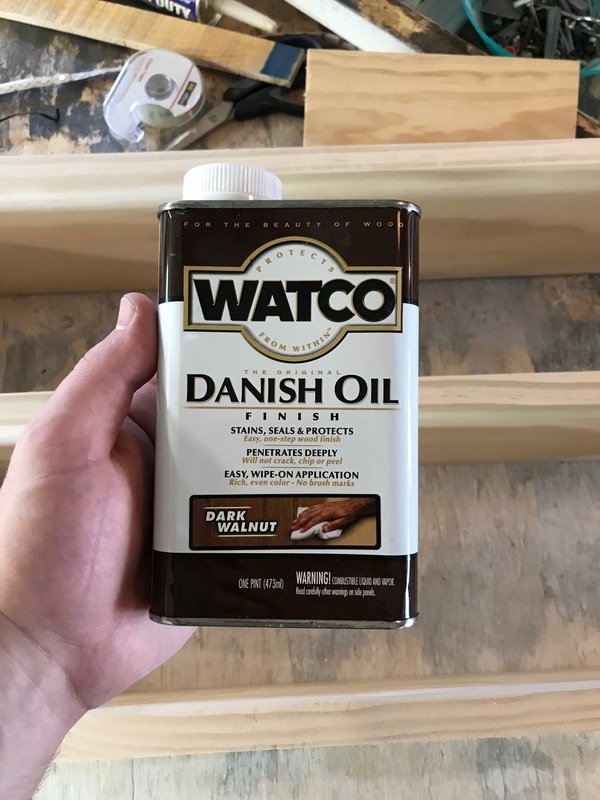 The finished rack next to my new air conditioner unit. At the bottom of the picture you can see the End Table I fixed for my sister.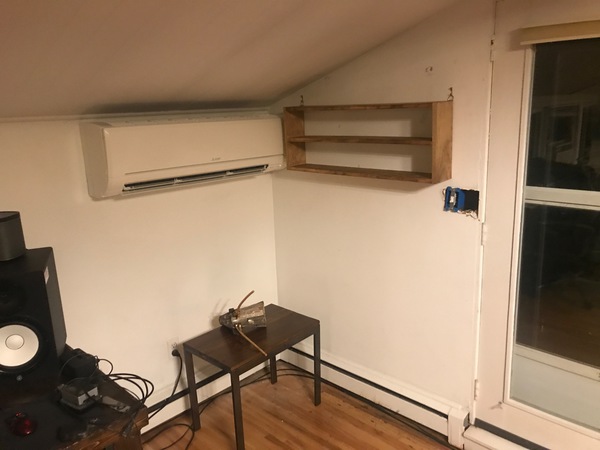 A close up of the finished product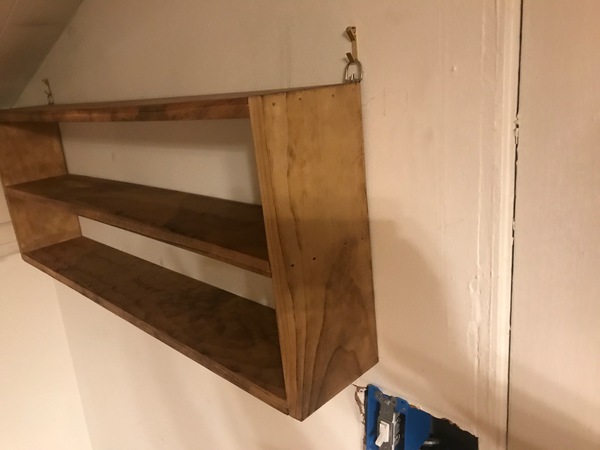 The rack in use (picture taken at night)