Indoor Wood Railing with Metal Balusters
Posted by Dave Eddy on Jun 09 2017 - tags: diy
When I moved into my house, the closest thing to a railing it had was a folded piece of cardboard that just stood by the stairs. My Mom always complained to me that I needed a railing, and that someone could seriously hurt themselves… it just took me a couple years to do anything about that warning :p.
I decided to build a railing myself with a dark stained wood and black metal balusters.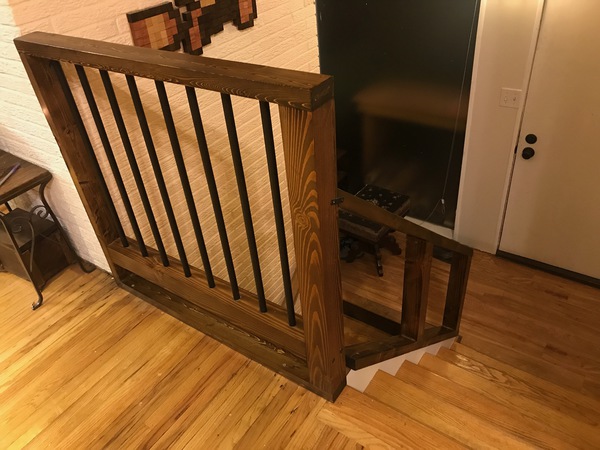 I only used 2x4's and 4x4's for the construction. I ran them through the table saw to get rid of the beveled or soft edges.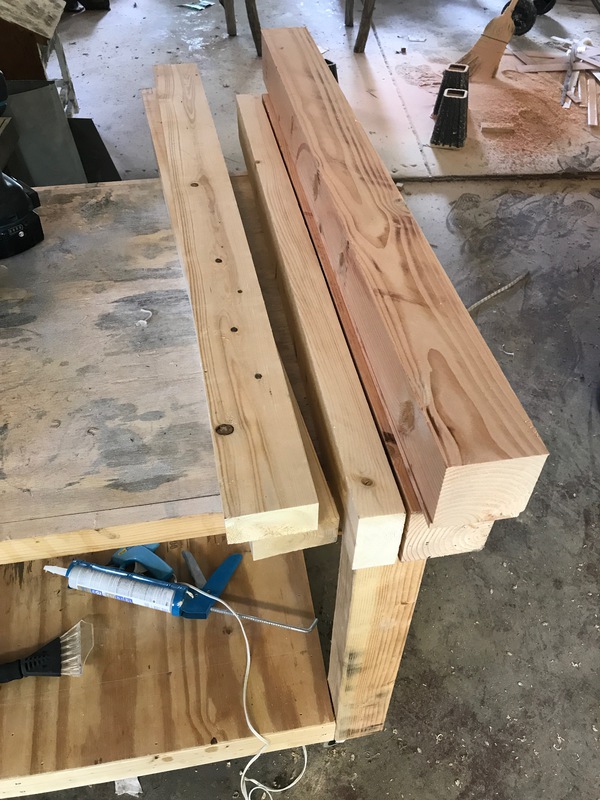 Using my drill press I drilled holes for the balusters.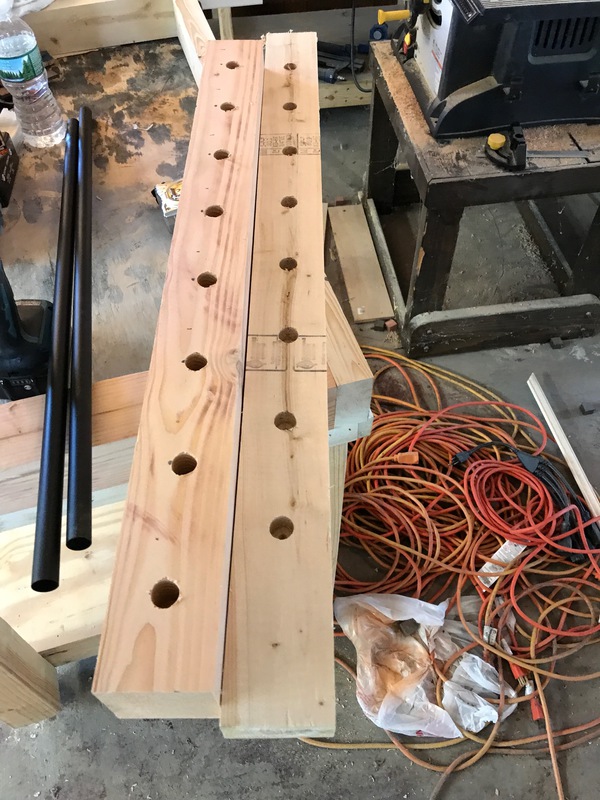 These are the balusters I used - I was able to pick up a pack of 10 of them (more than I needed) from Home Depot.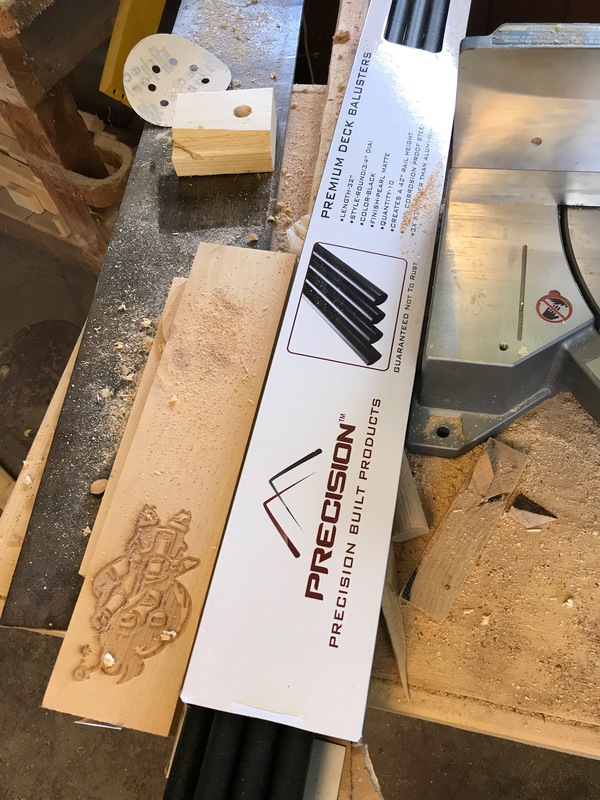 The frame is constructed, and the bottom pieces with the balusters is ready to be screwed into place.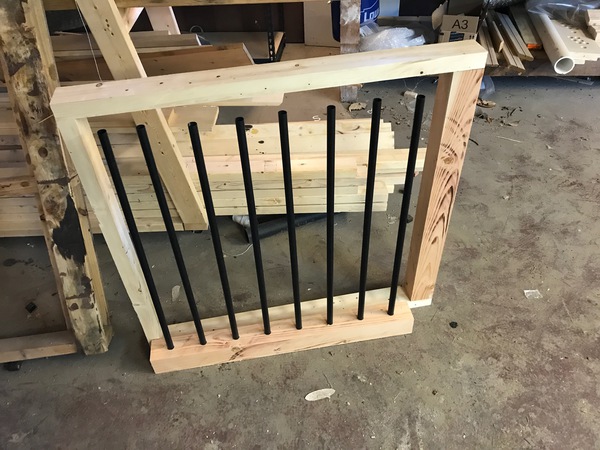 Dark Walnut stain applied to the frame.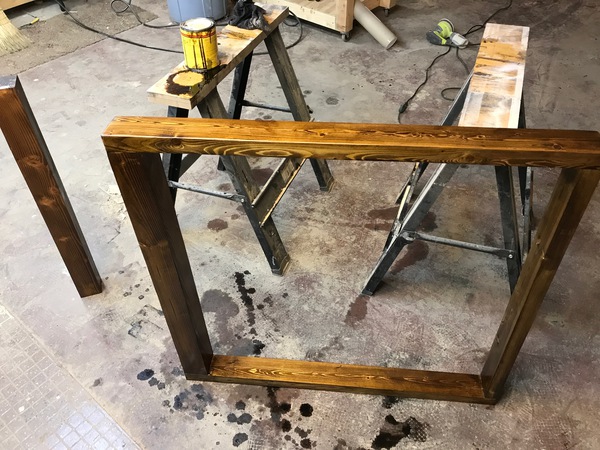 The piece is fully assembled, stained, and polyurethaned (3 coats of Minwax Clear Satin poly)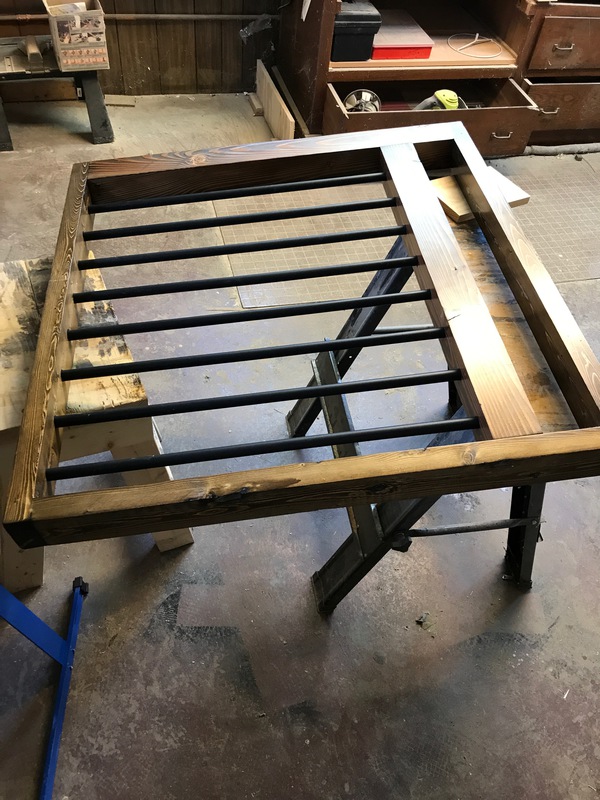 Another angle of the fully assembled piece.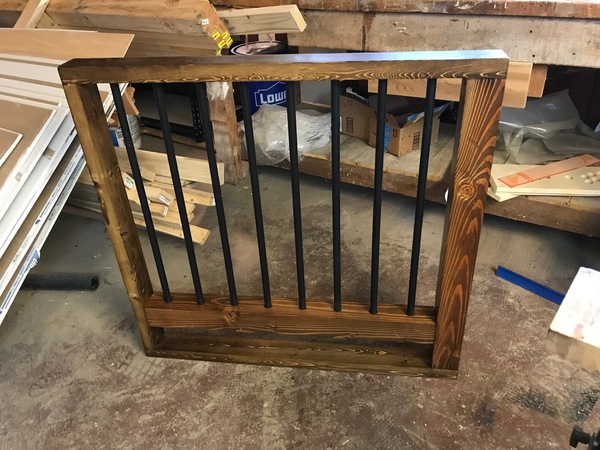 The base of what would become the hand railing going up the stairs.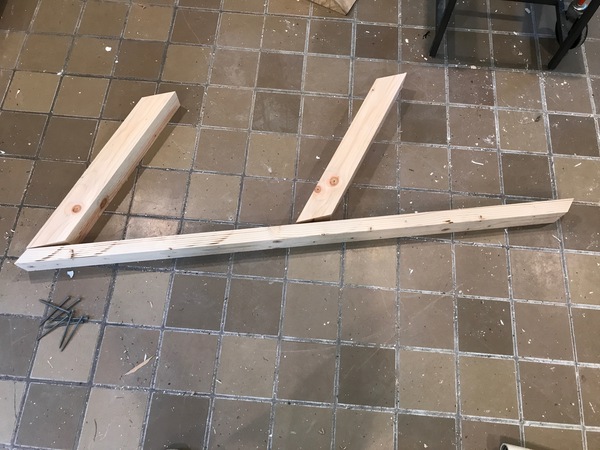 The hand railing sitting on the stairs so I could get accurate measurements before assembling.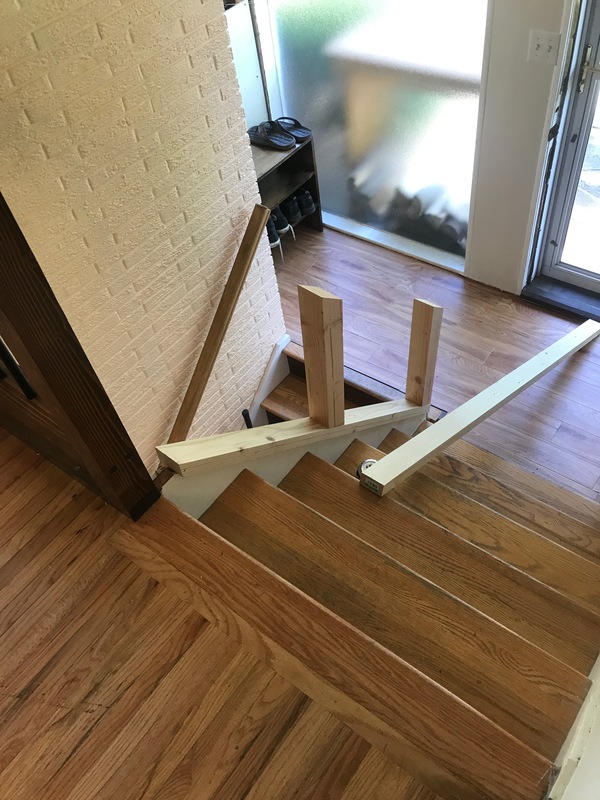 Since the railing was created in 2 parts, I used these metal pieces (one on each side) spray painted black to hold the pieces together.