DIY Wooden Long Desk
Posted by Dave Eddy on Dec 17 2019 - tags: diy
In 2016 I built an Overwatch Themed Desk for my bedroom to use with my gaming machine. Recently, I've been getting really into streaming on Twitch and I needed more desk space. I want to do more tech related streams, and gaming in general, and need more desk space for multiple computers.
I decided I should build a new longer desk to replace the desk I currently use. I wanted it to be the same height and depth, but this time make it 6 feet long.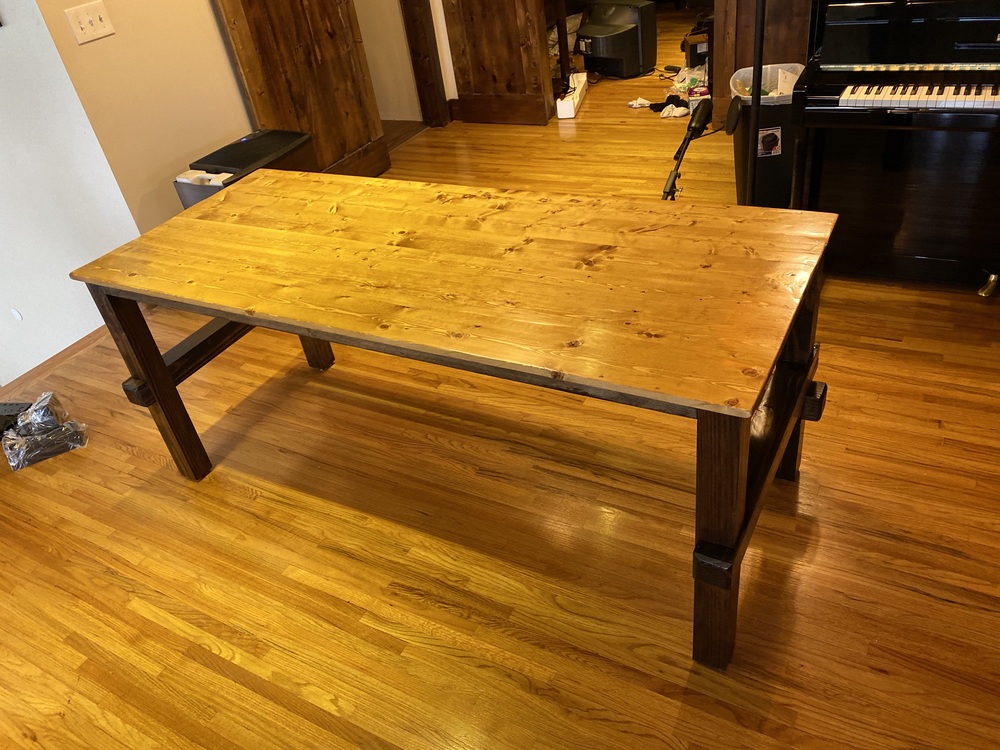 The desk proportions are:
6' wide
30" deep
30" height
I used the following pieces of lumber to make this desk:
6x 1x6x6 (trimmed to 5" wide for each board)
3x 2x4x8
3x 4x4x8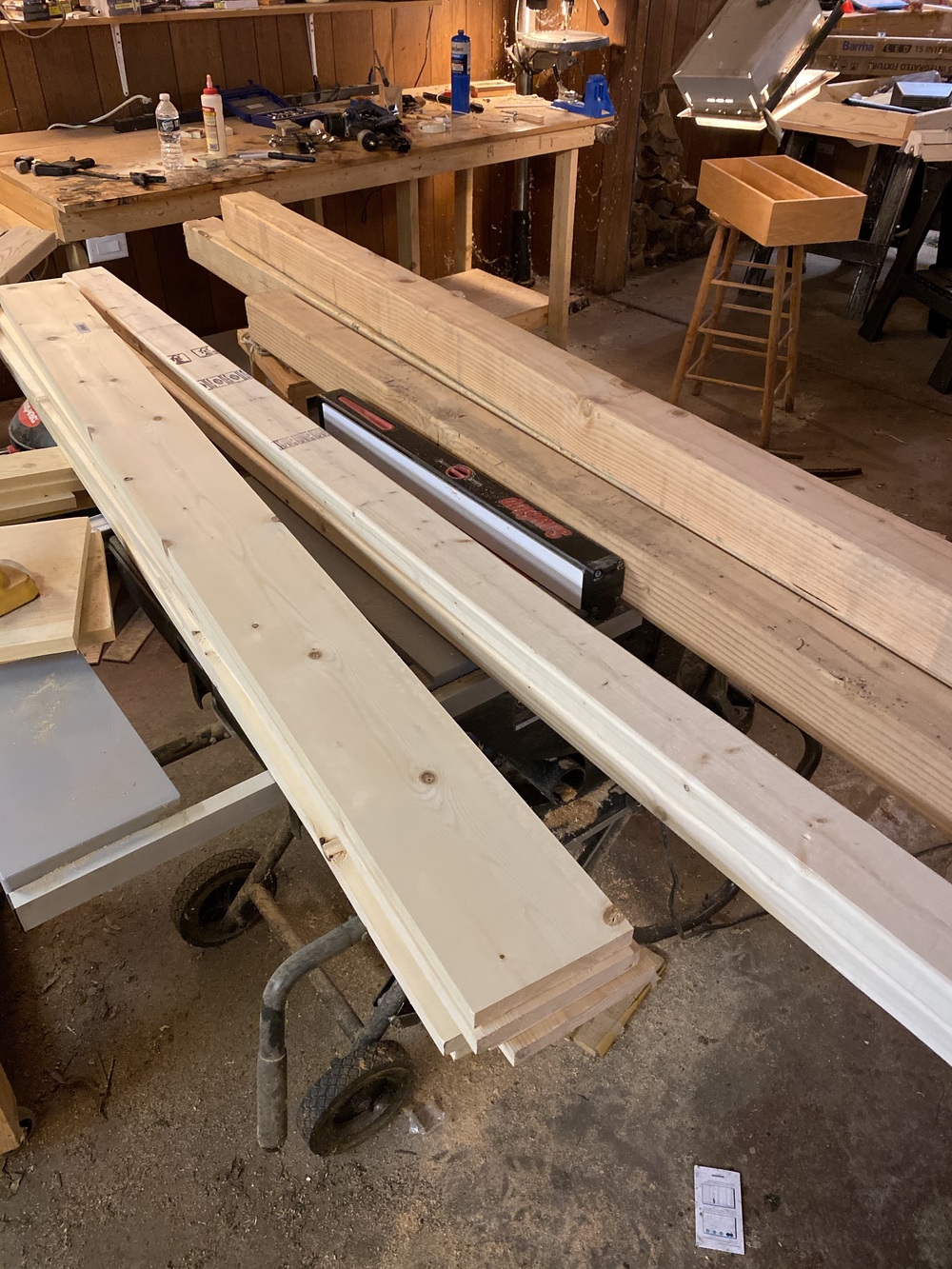 I cut the pieces down to the proper sizes first.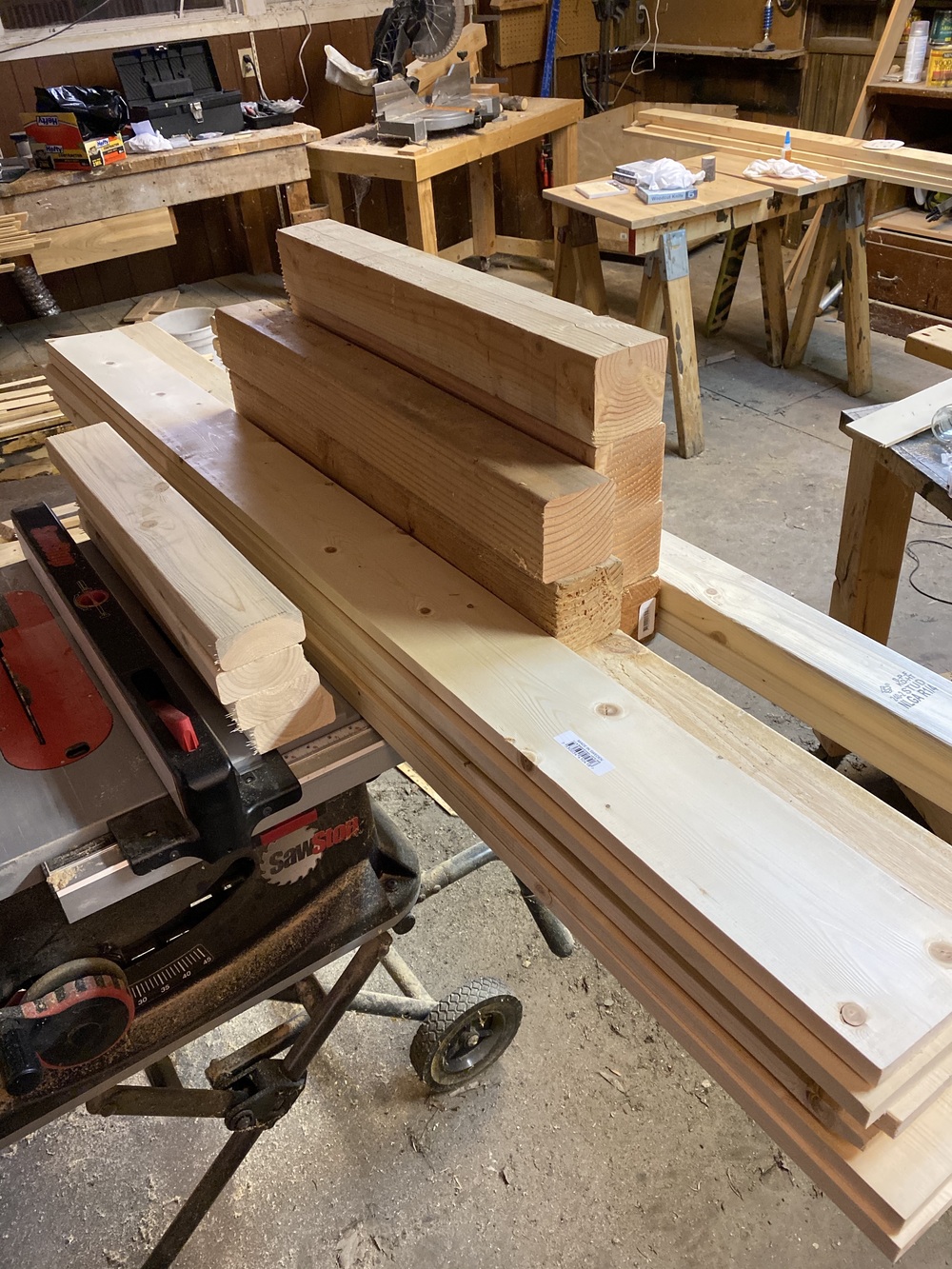 I used my table saw to trim off edges of the lumber to get rid of the rounded edges.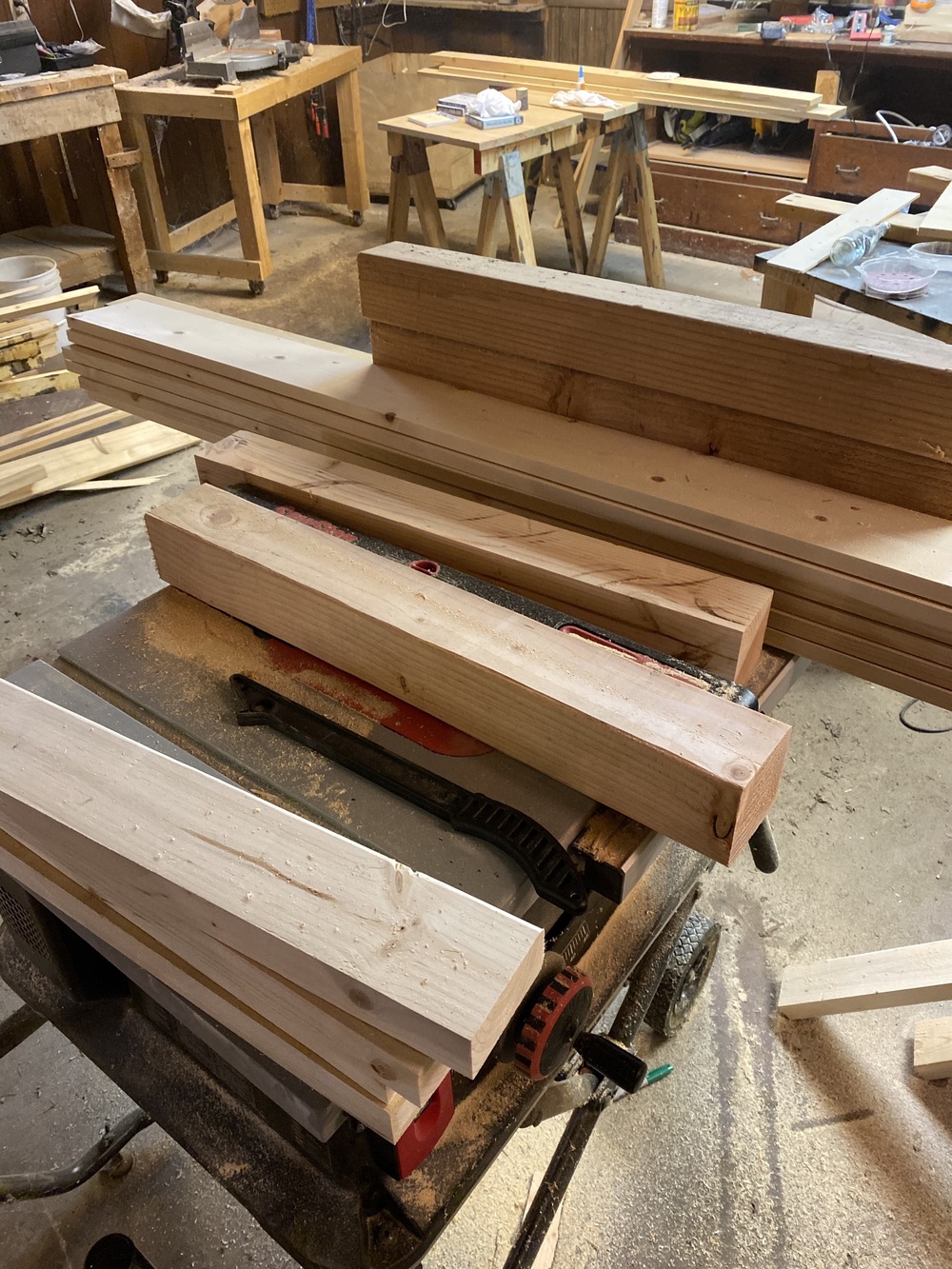 Lining up the 1x6 (now 1x5) pieces to get ready to glue for the desktop.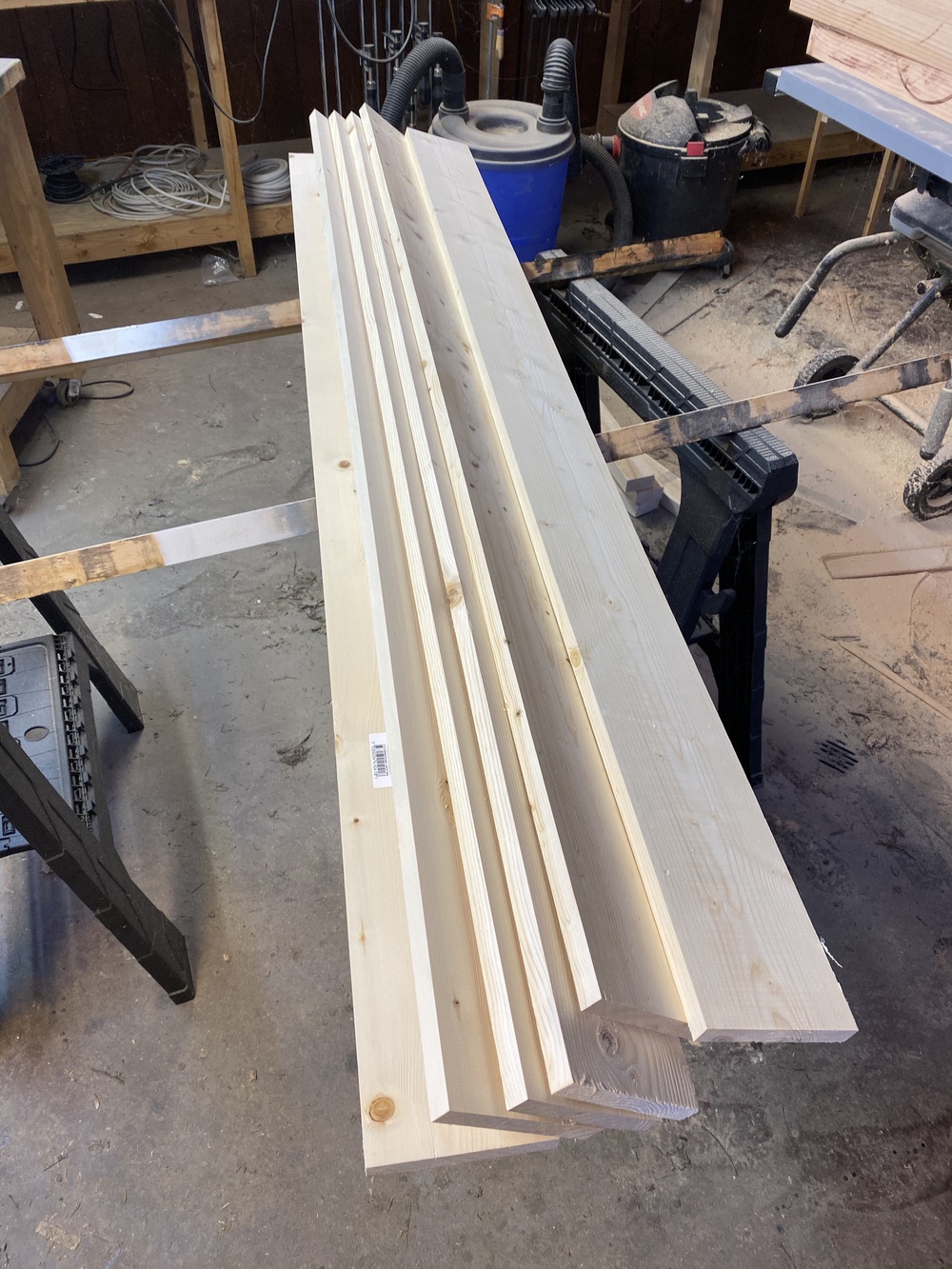 Pieces glued and lined up.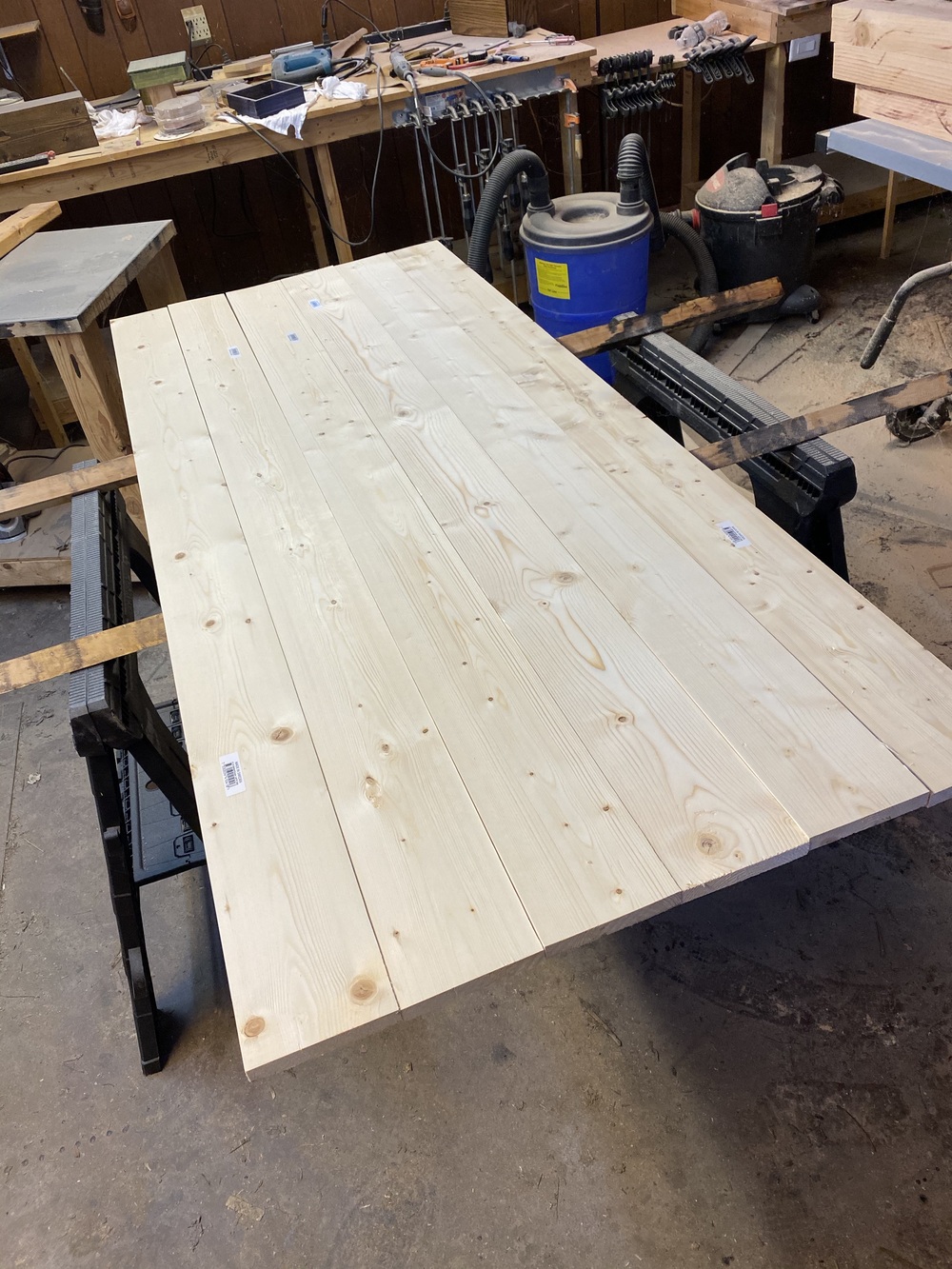 Glued and clamped.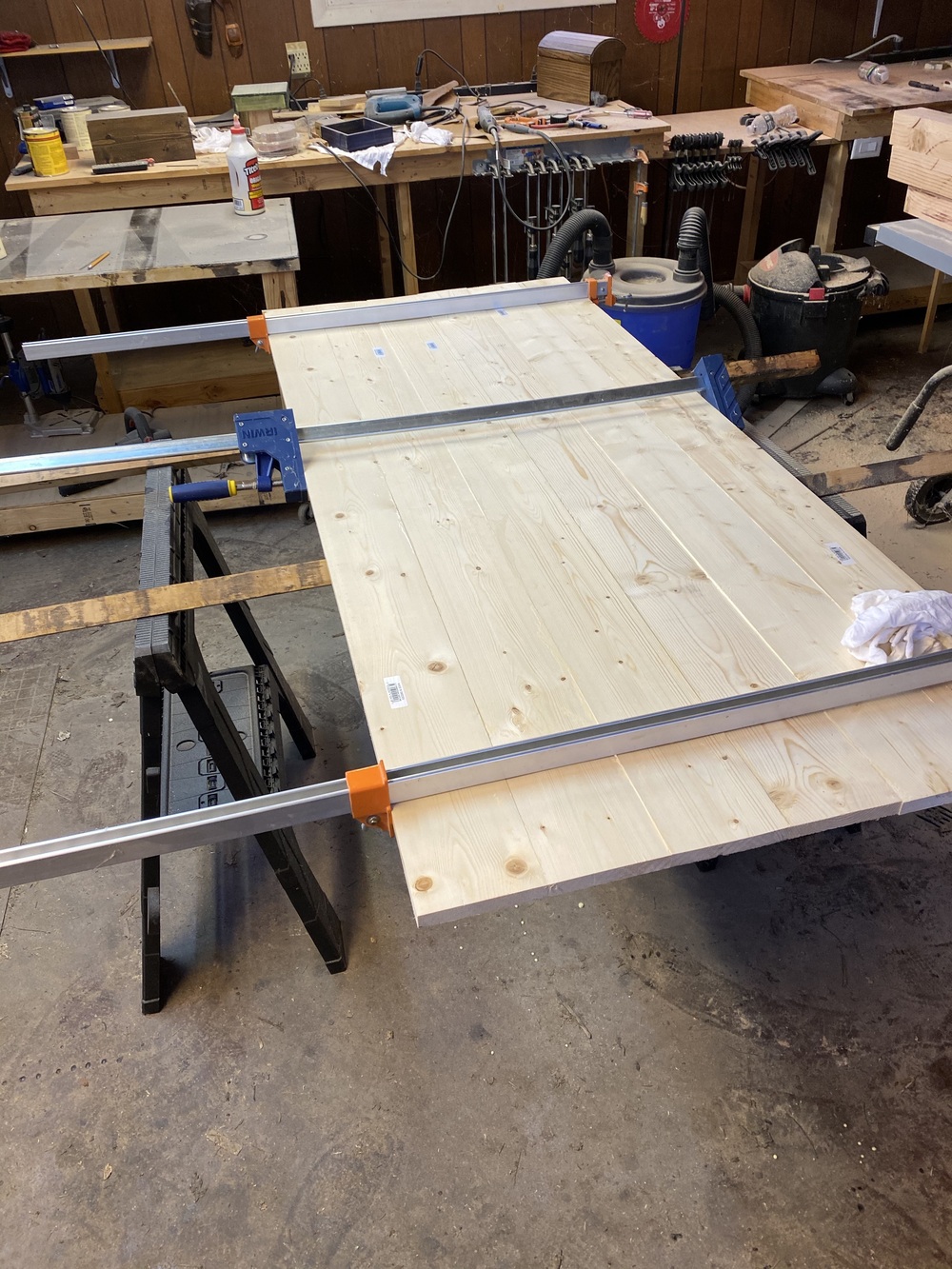 I lined up the 4x4's by eye only to figure out where I wanted the legs to be.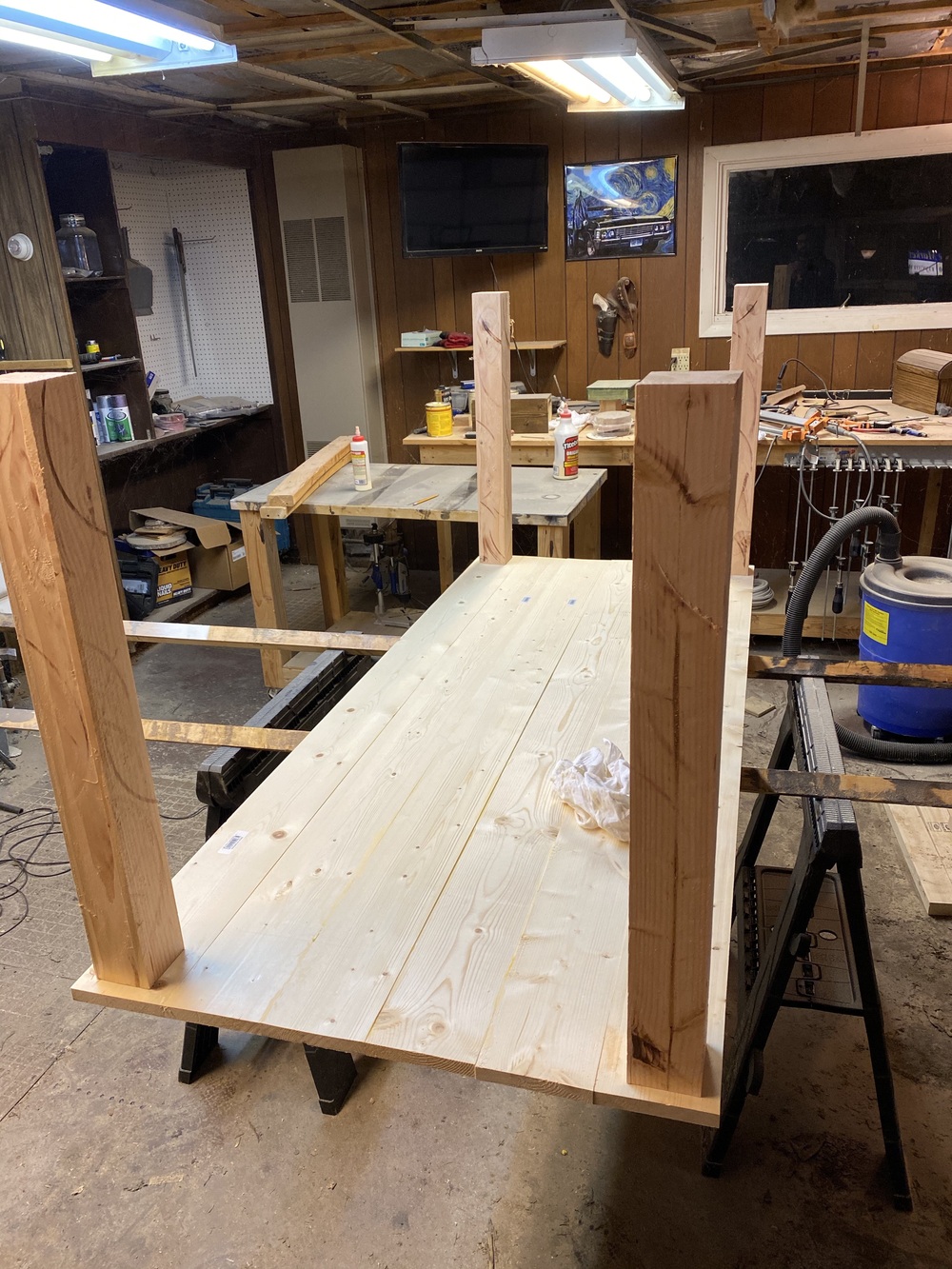 Using a pocket hole jig to get the 2x4's ready to support the desktop.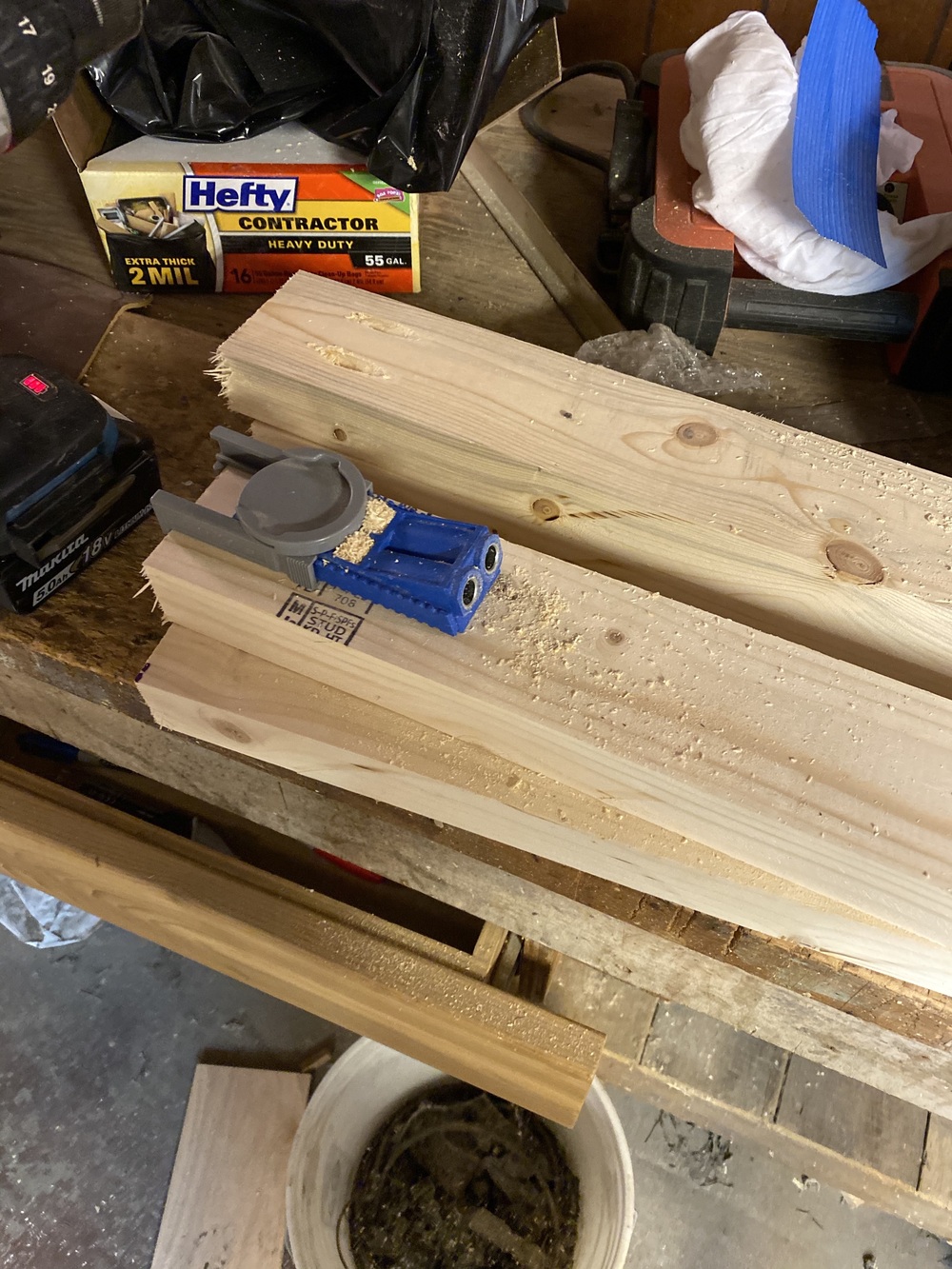 I used an electric hand planer to get rid of the excess glue and prep the desktop for sanding.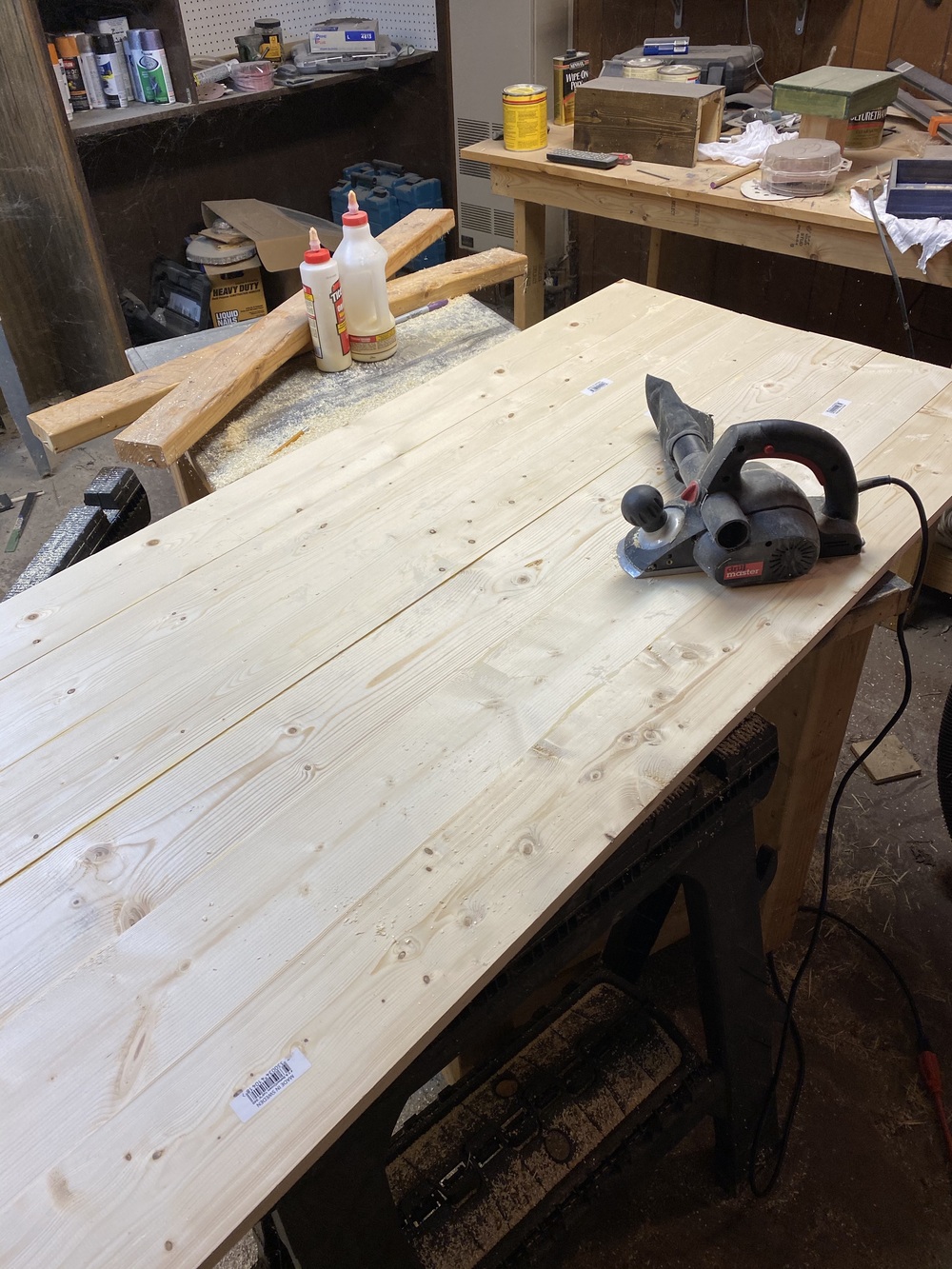 Another shot of the desktop.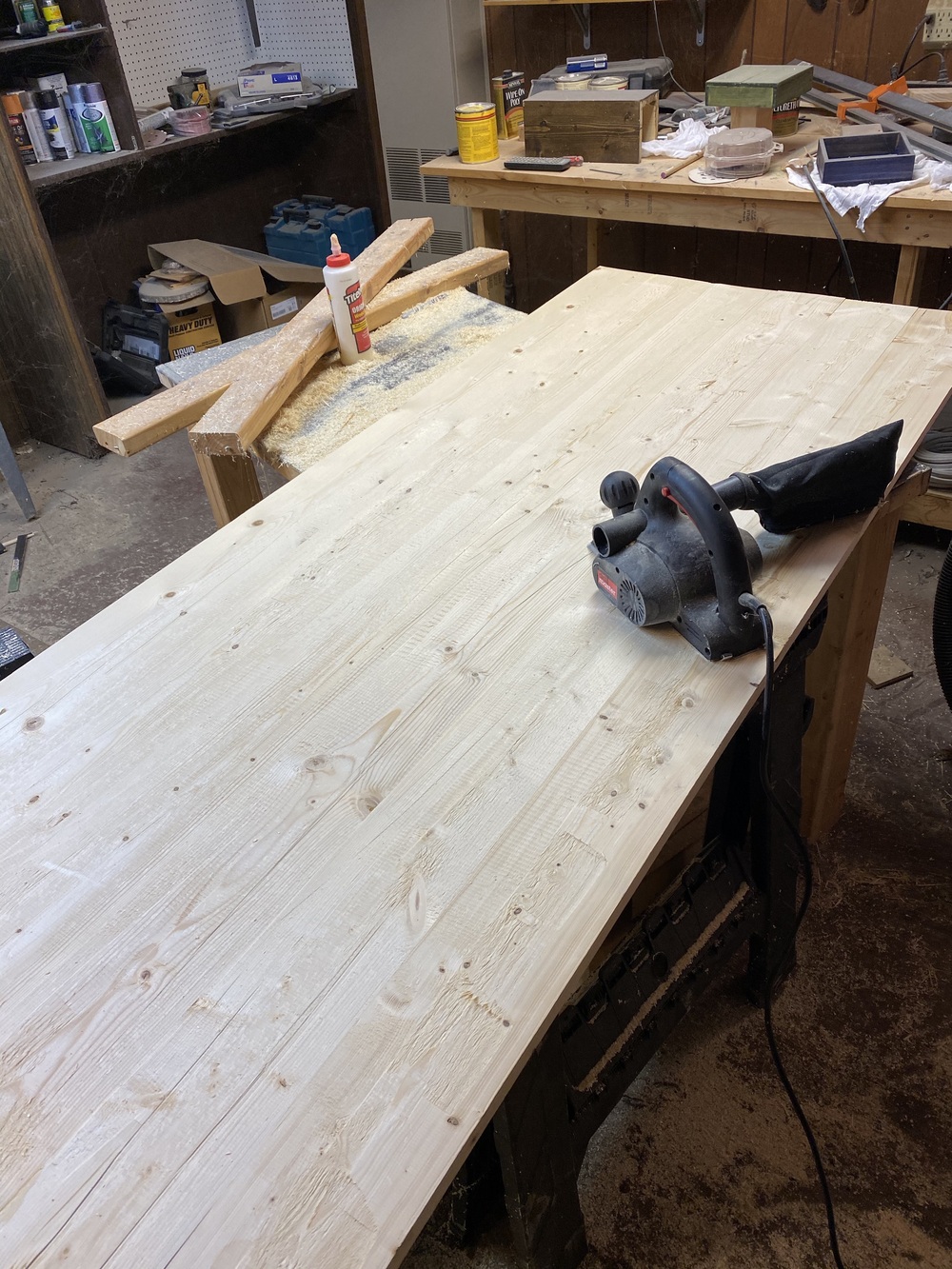 Random orbit sander for the desktop next.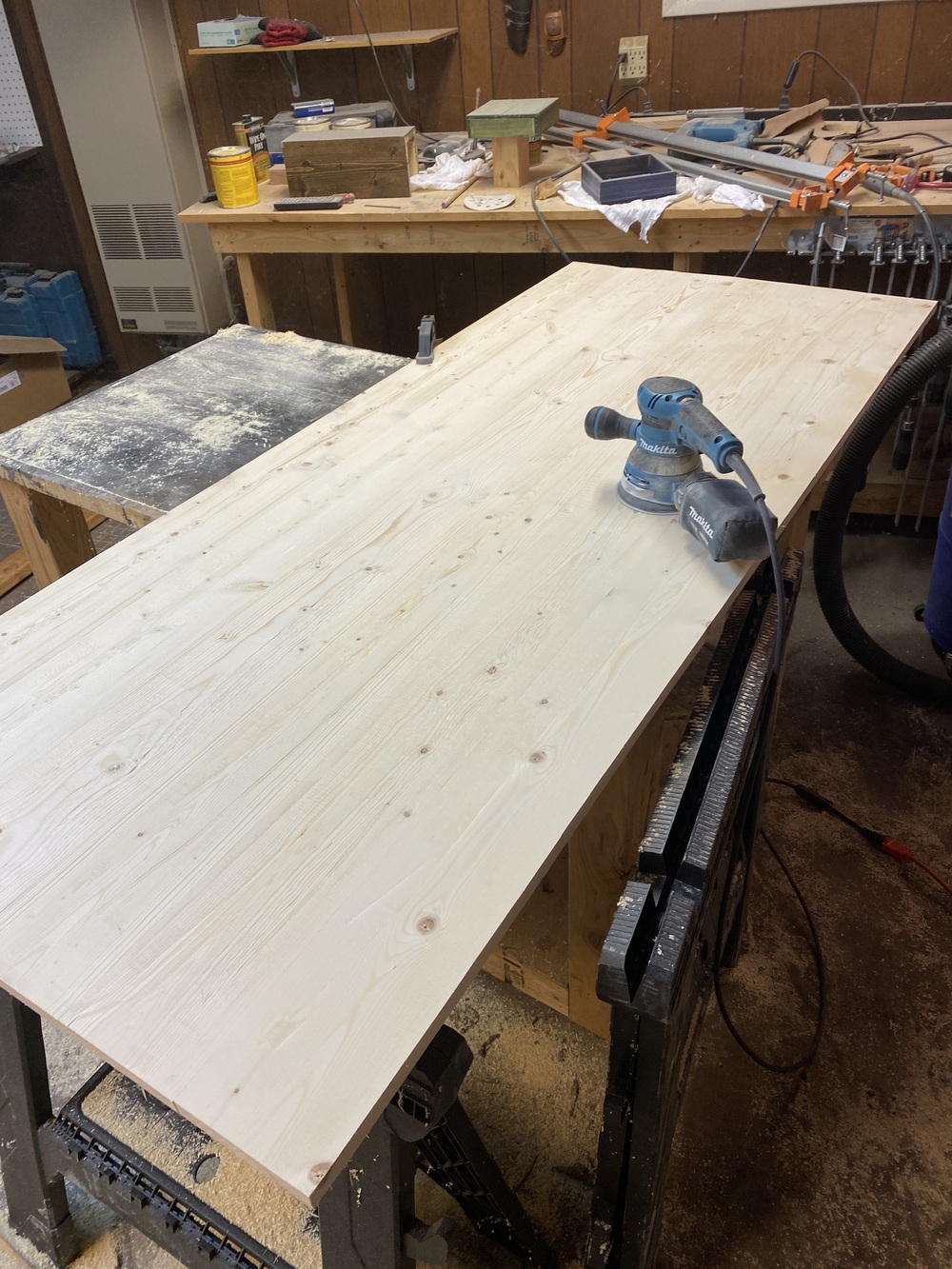 I used my chop saw to cut the logs of the 4x4's to look a little fancy.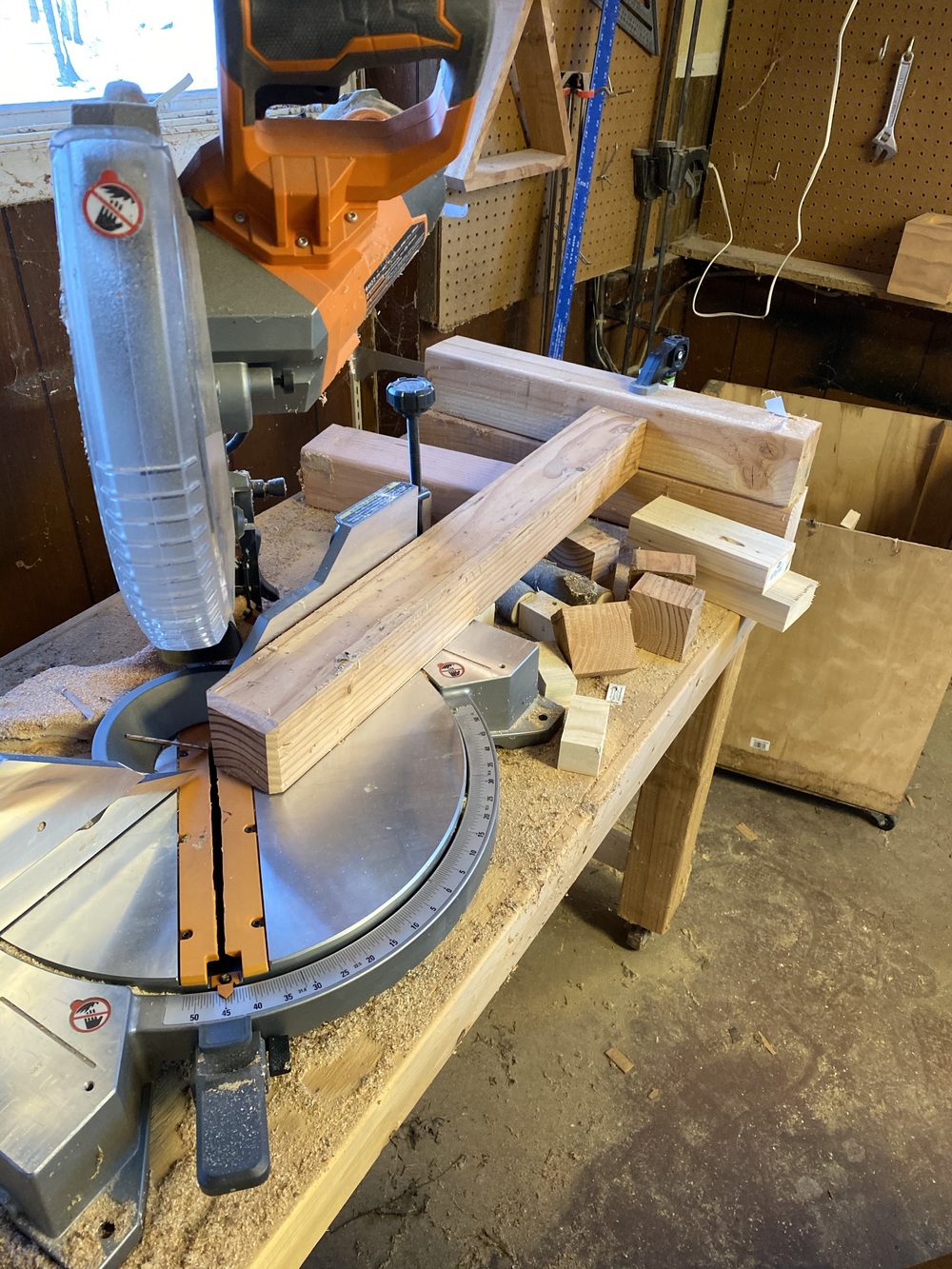 I used my table saw to start cutting the cross halving joint on the support pieces.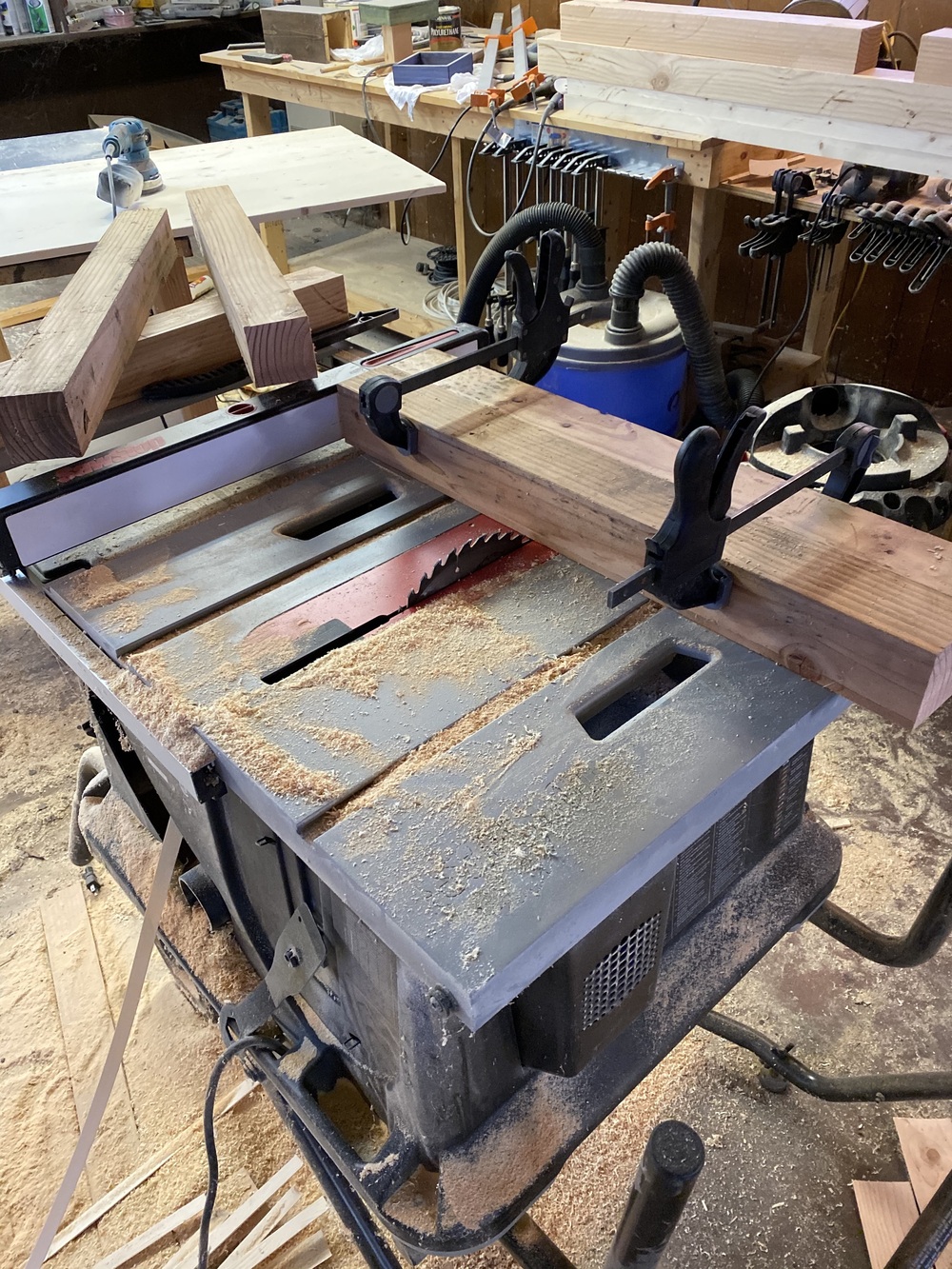 Cross halving joints so far.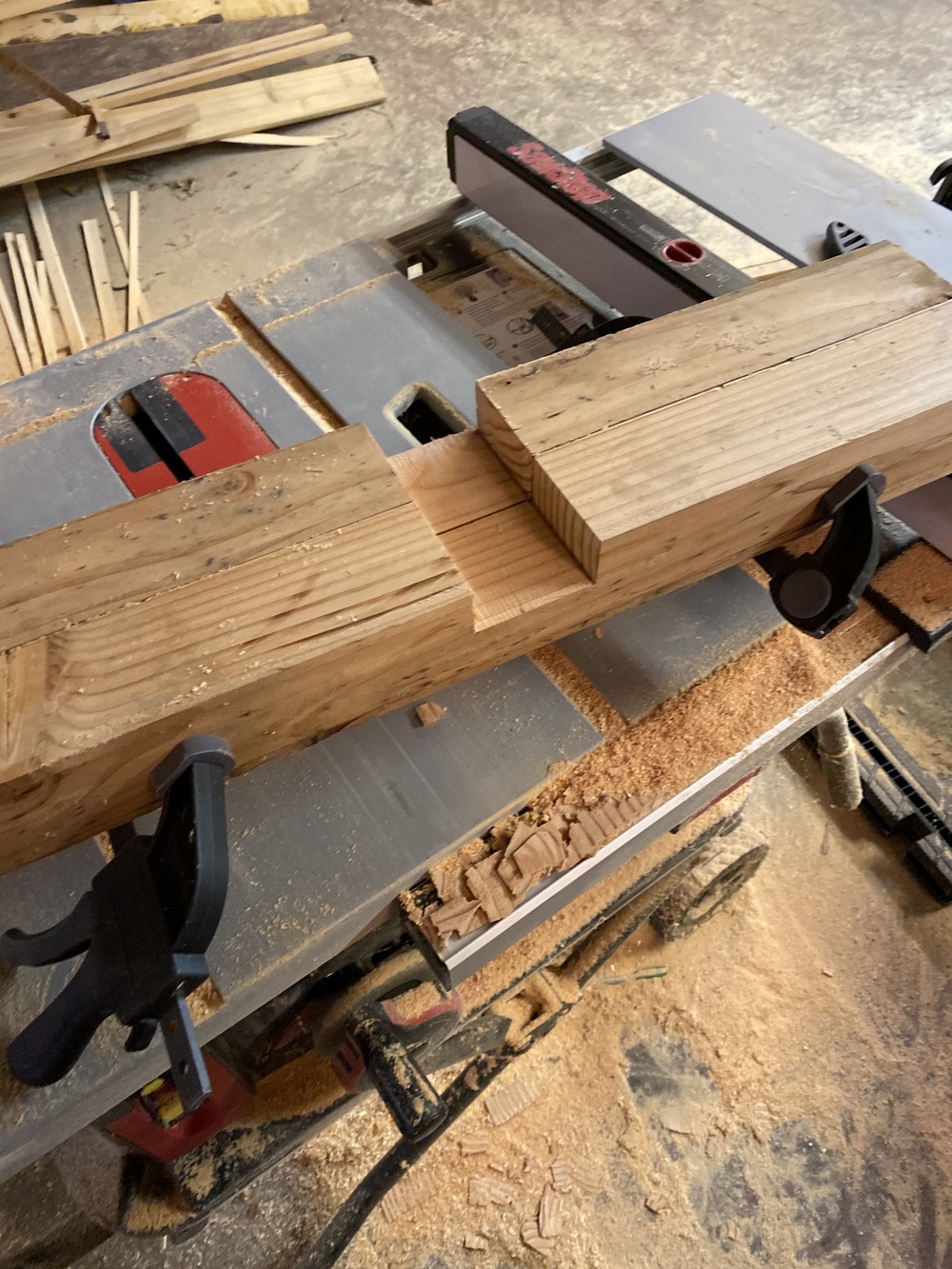 Beginning of assembling the desk.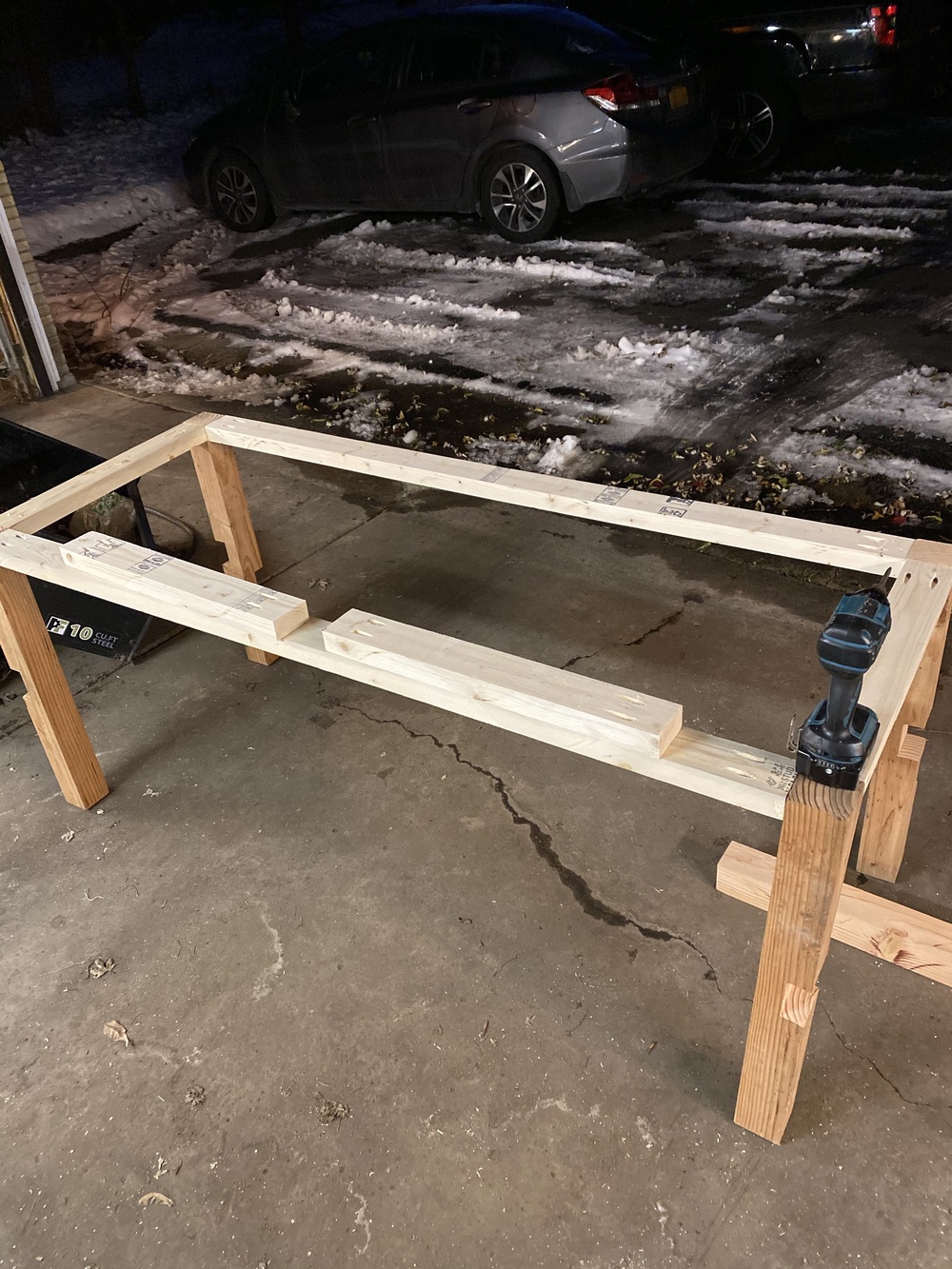 The desk with the desktop (not assembled yet, just a teaser).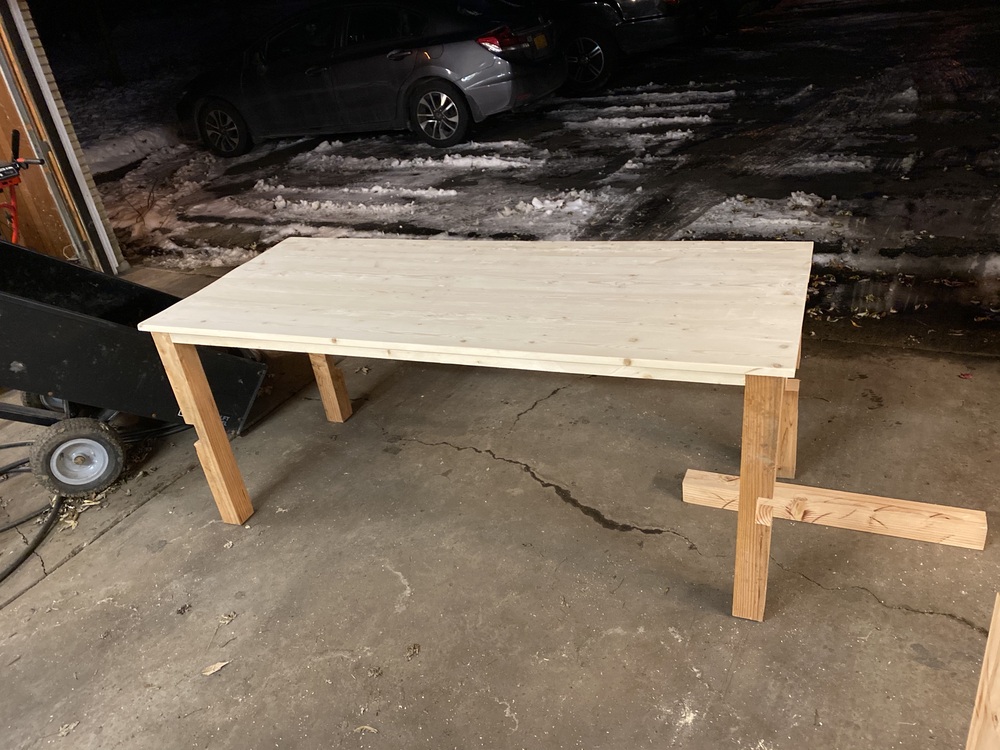 Another shot of the assembly.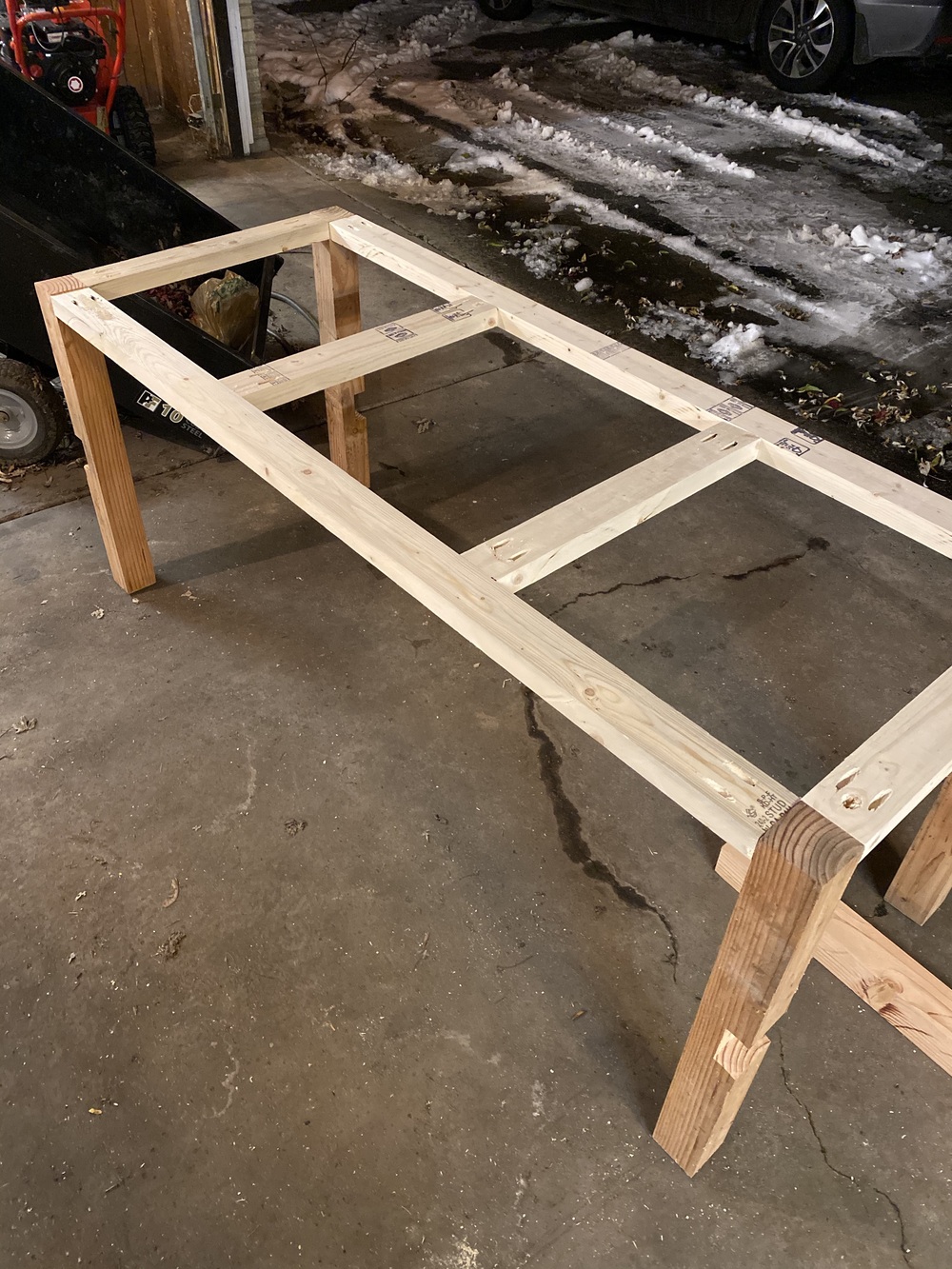 Getting the support beams ready to glue.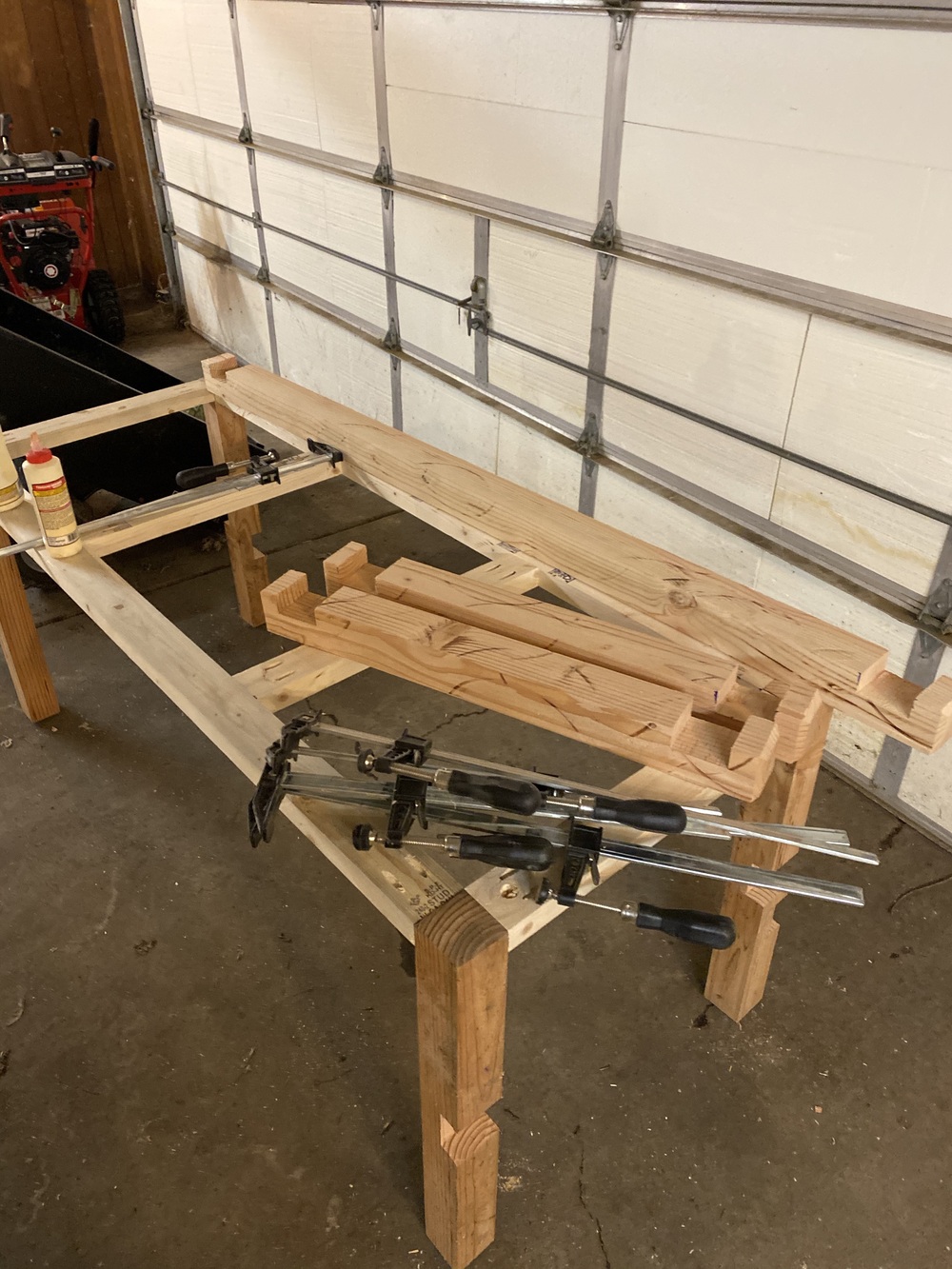 Side and back supports have been glued and clamped.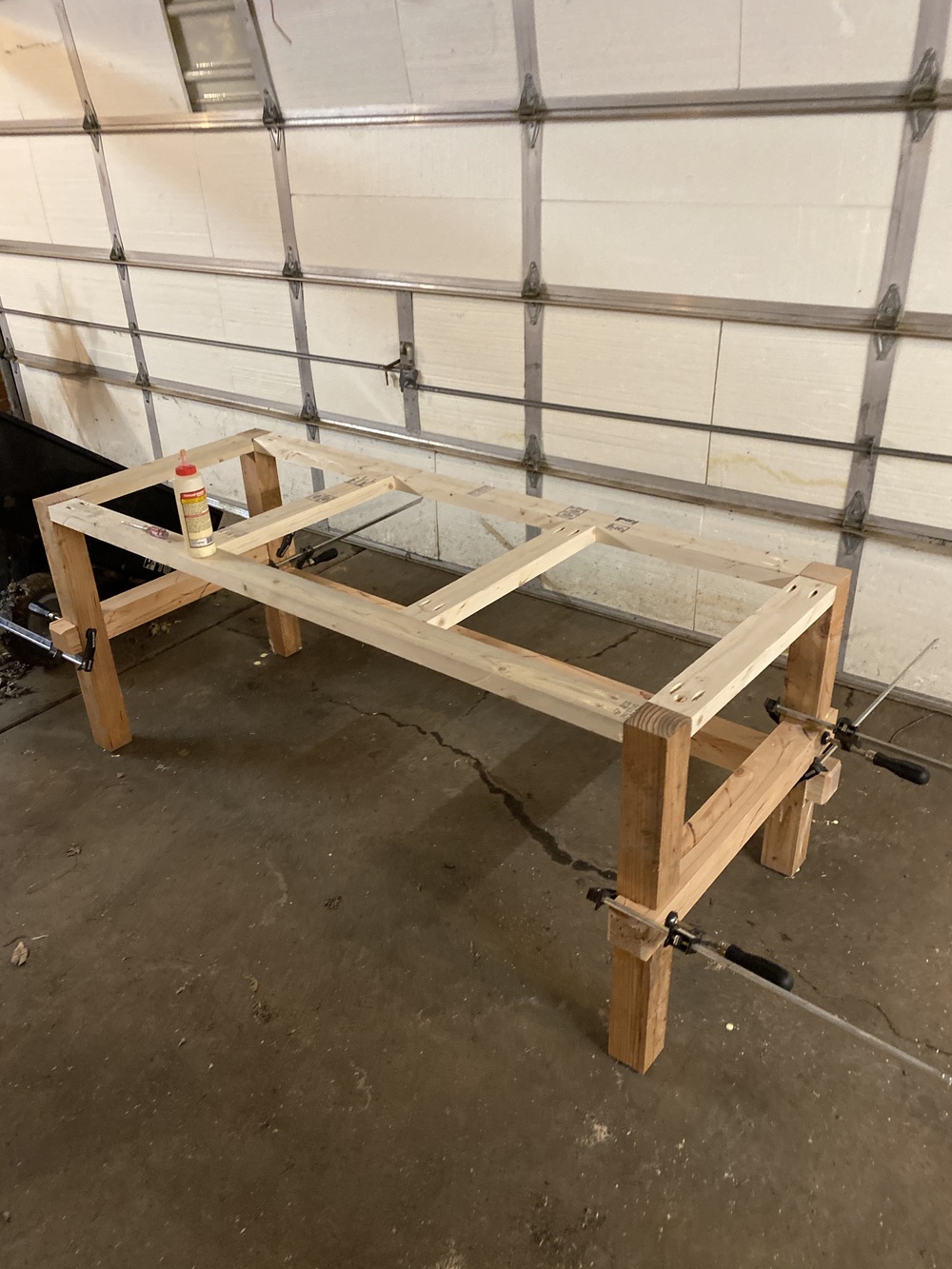 Another shot of the glued and clamped supports.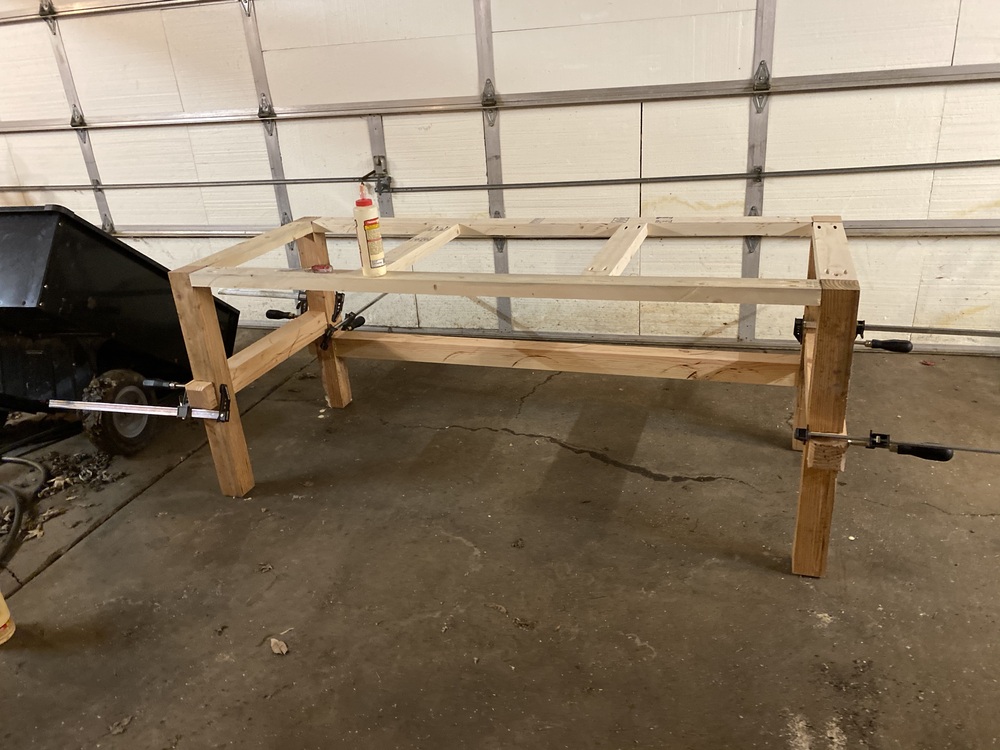 Getting the frame and desktop ready to stain.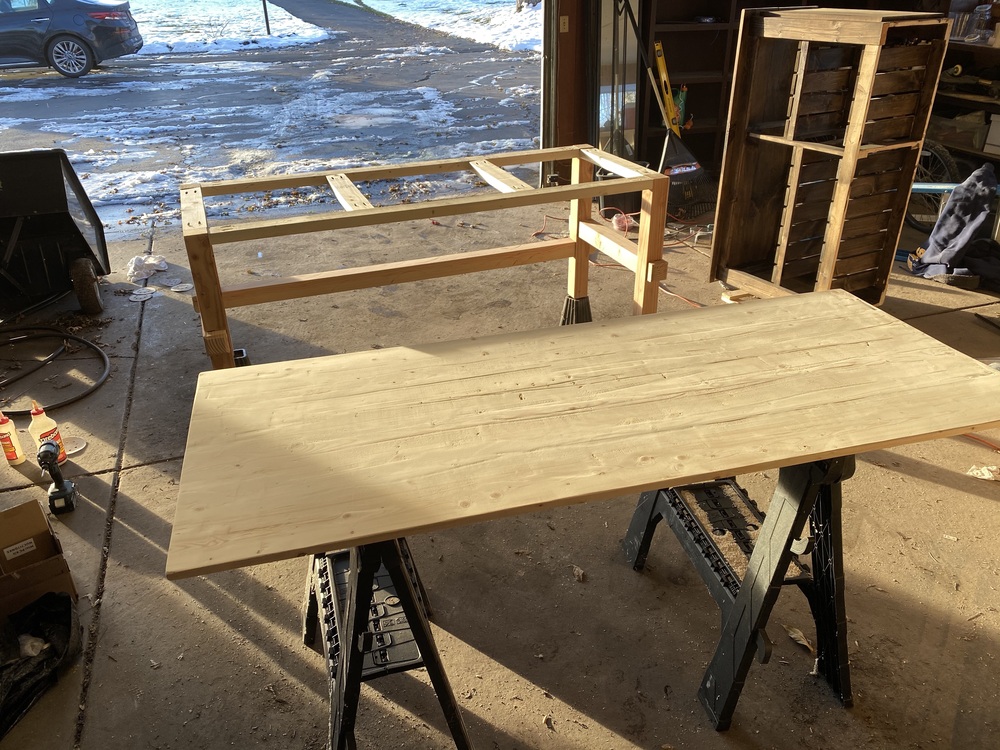 Espresso stain on the frame and Golden Oak stain on the desktop.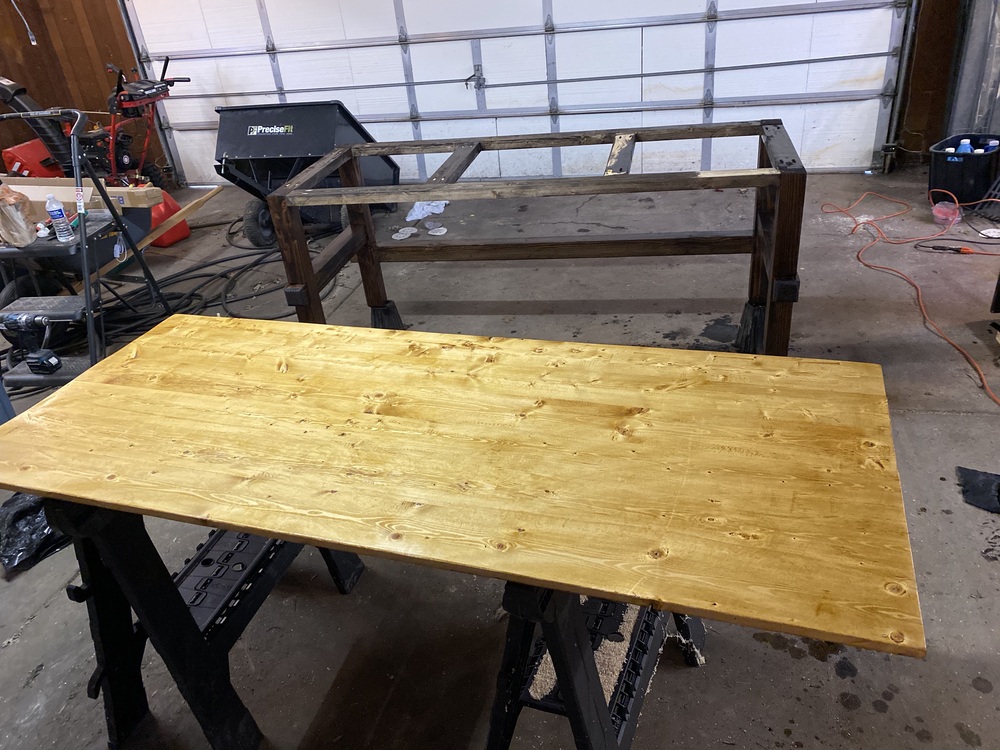 I'm an idiot and completely missed staining this part of the frame so I had to stain it separately.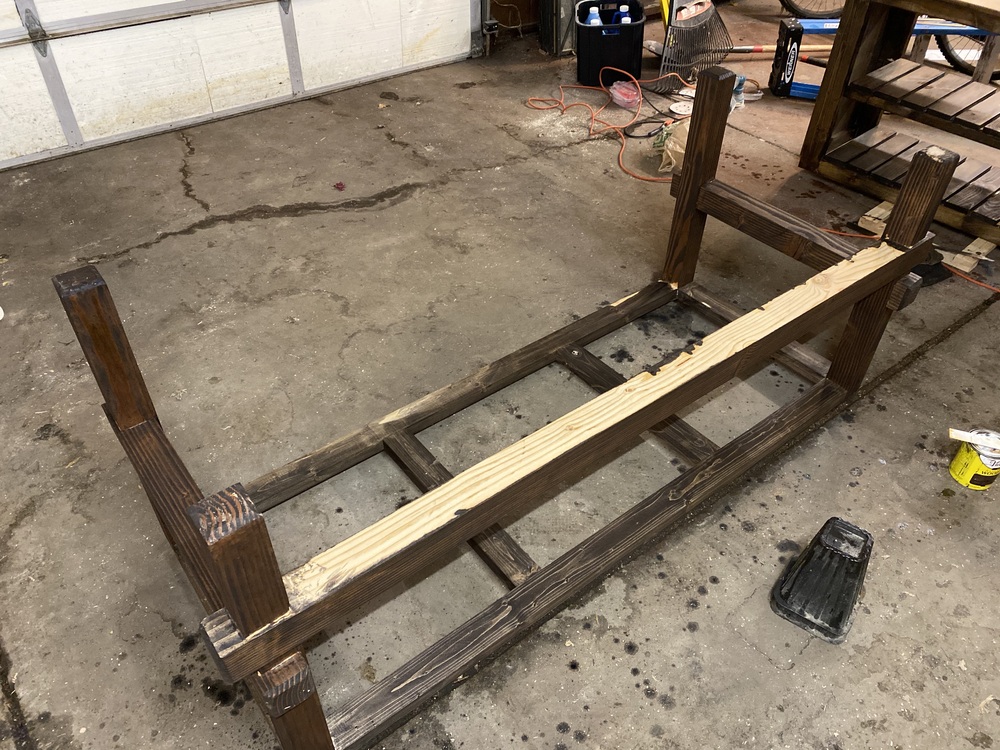 The stained and polyurethaned frame in my house.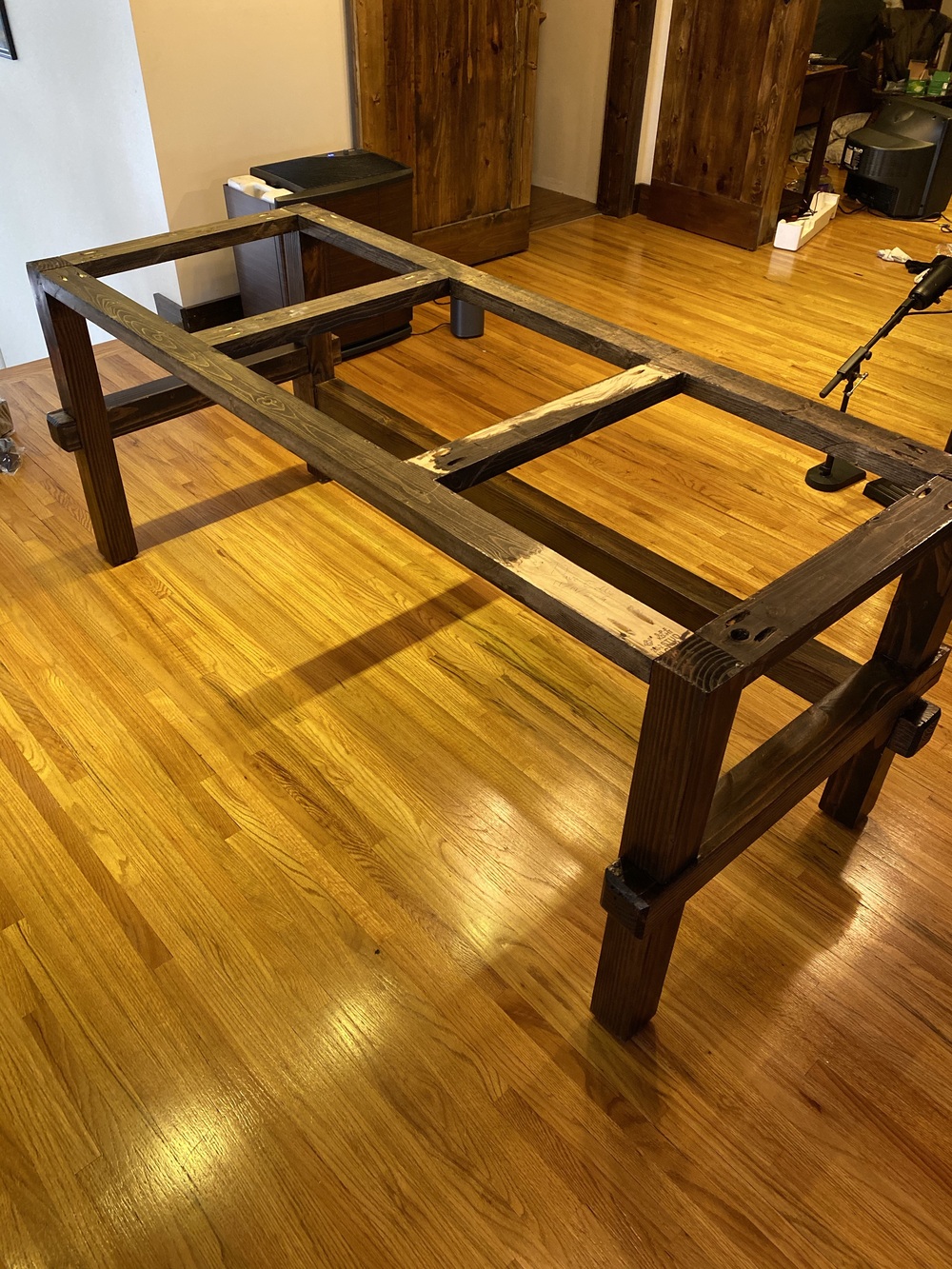 Signed my work the same way I did with my Overwatch desk :).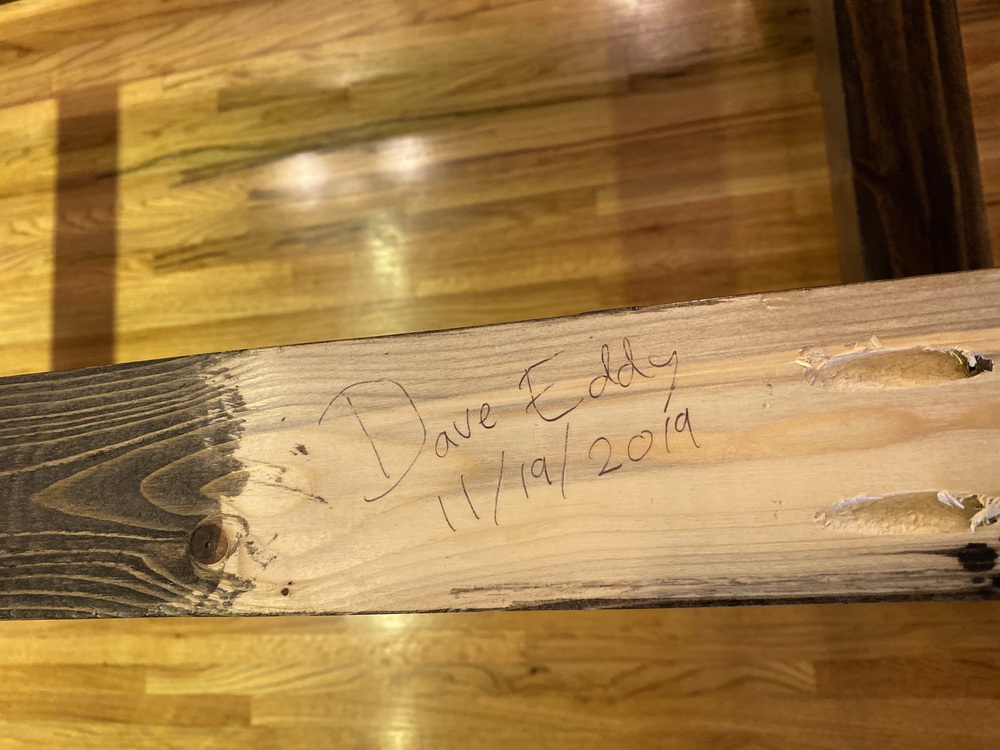 Overhead view of the table top (i love it!).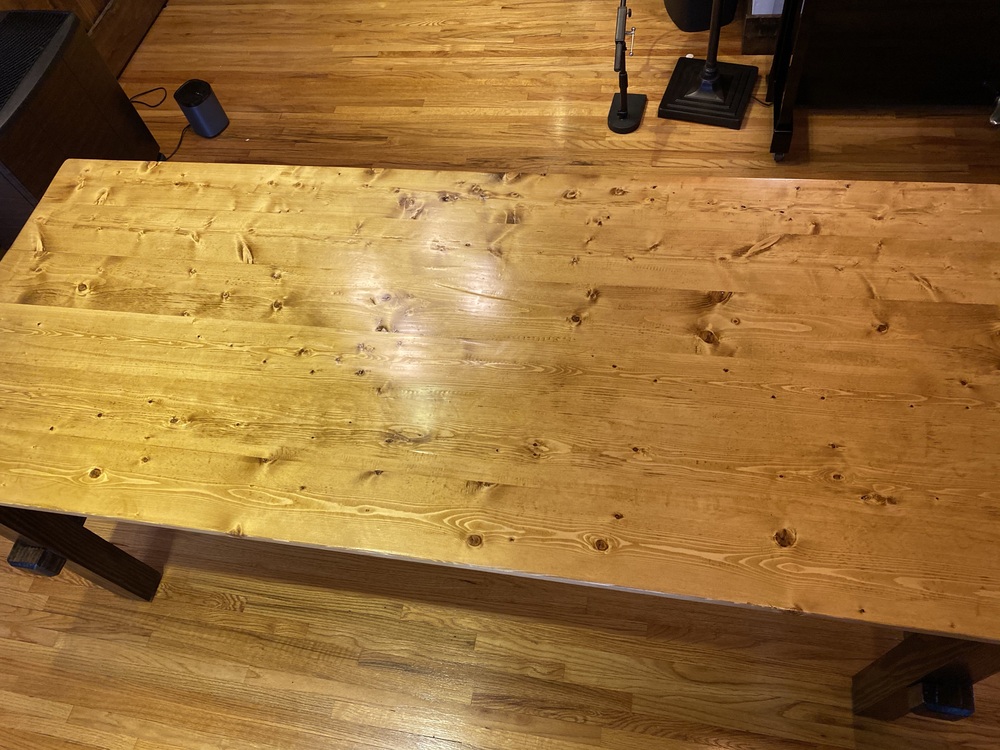 A shot of the finished desk.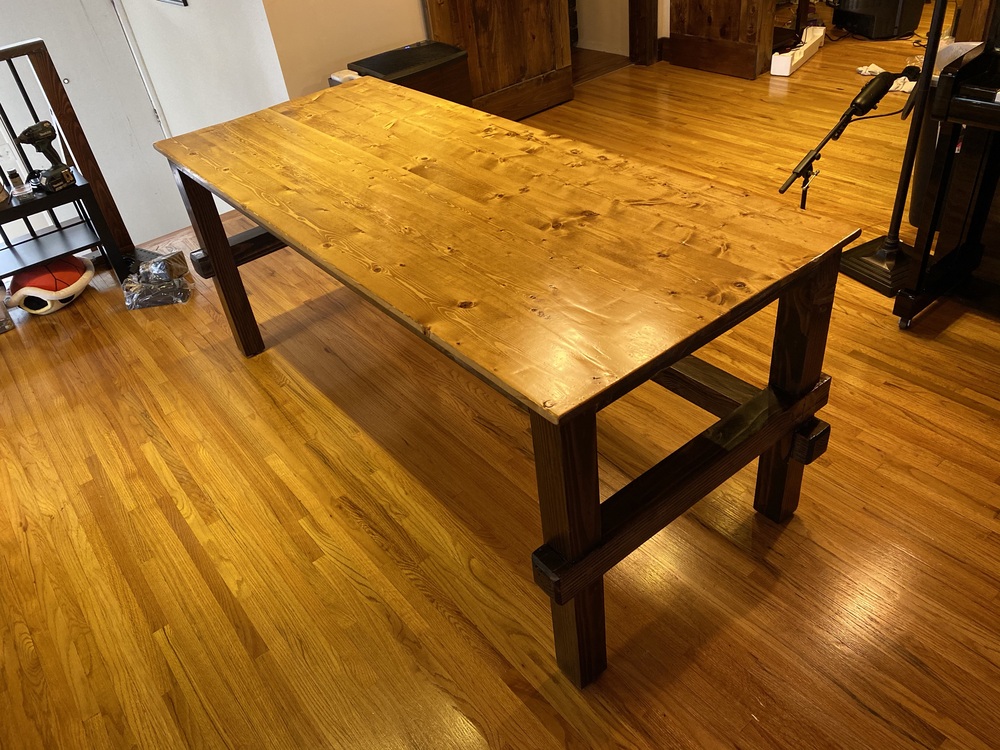 The desk in its new home.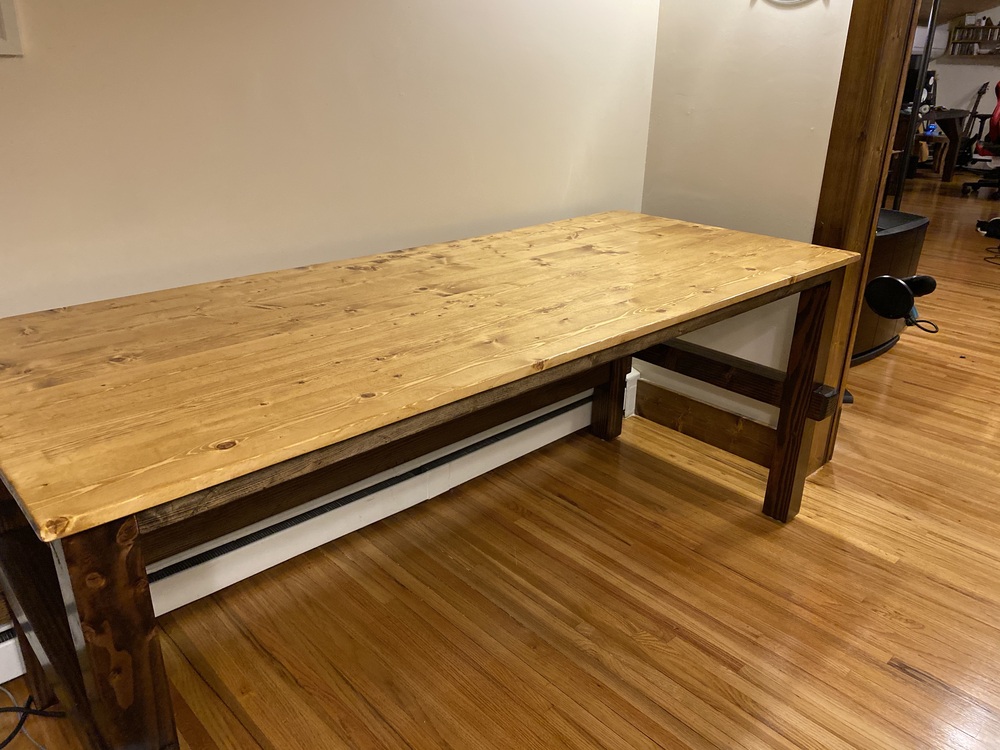 A wide-angle lens shot of the desk in its new home.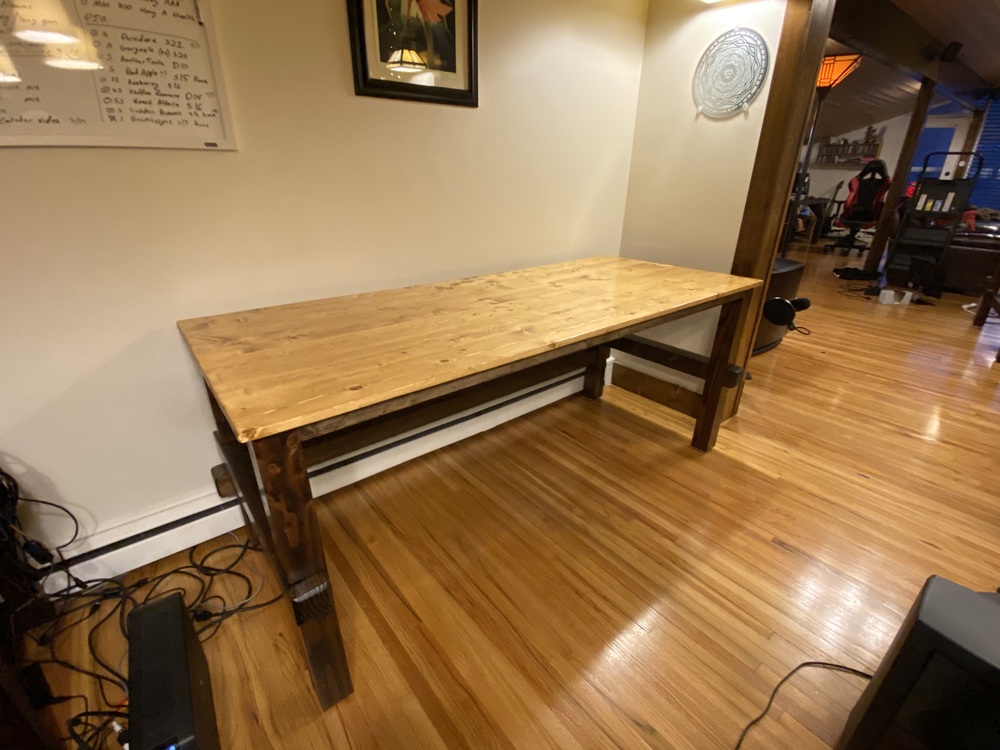 The desk with my streaming gear on it!