Wheeling Workbenches
Posted by Dave Eddy on Jul 03 2016 - tags: diy
I originally built workbenches to hold my Miter saw, however I noticed it was getting painfully annoying to have to move things off of my bench just to make a few cuts, or cover everything I was working on currently with saw dust because the saw would kick it up everywhere.
So, I built a really simple work bench on wheels to hold the saw. Again, just like the original workbenches, I liked it so much I built a second one to just be able to freely roll around my garage for ad hoc projects.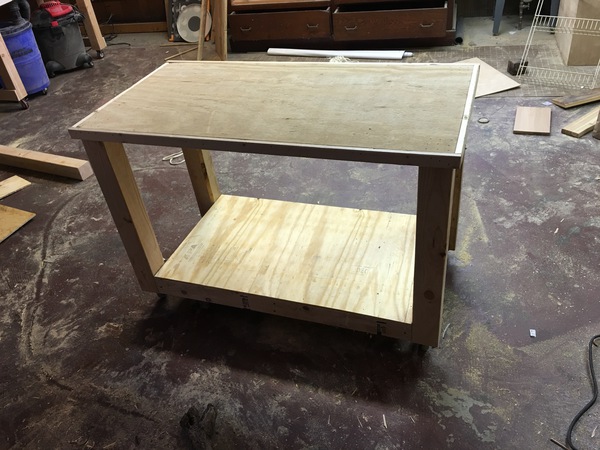 The design is stupid simple - a sheet of 3/4" plywood glued and brad nailed into 4x4 legs.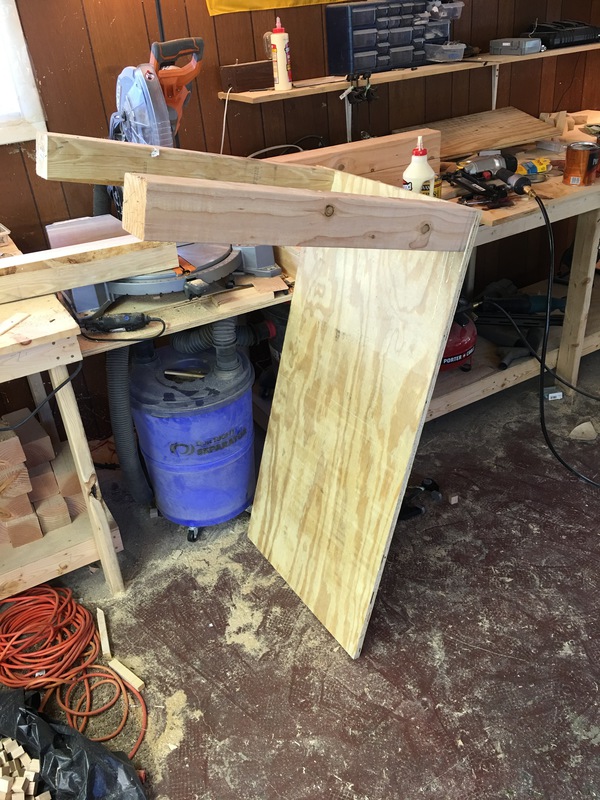 All 4 legs attached with caster wheels.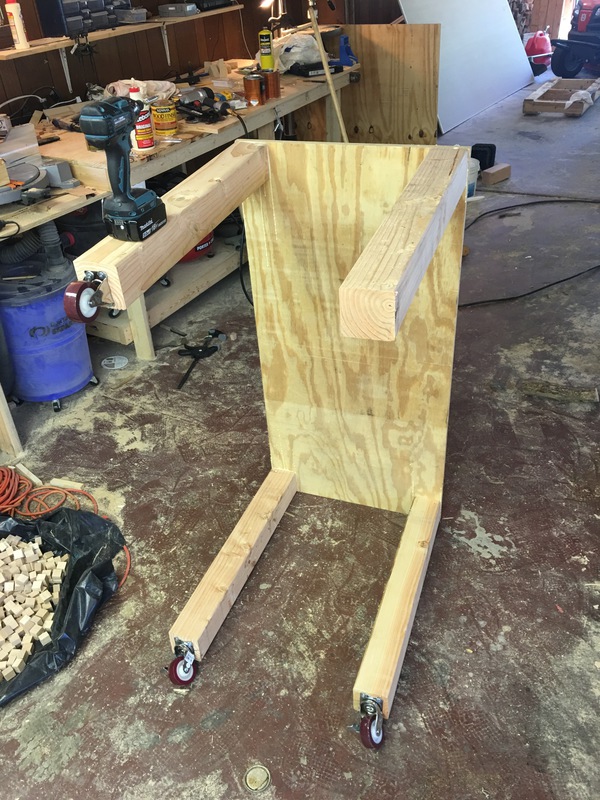 Top part assembled with 1x4's as moulding for looks.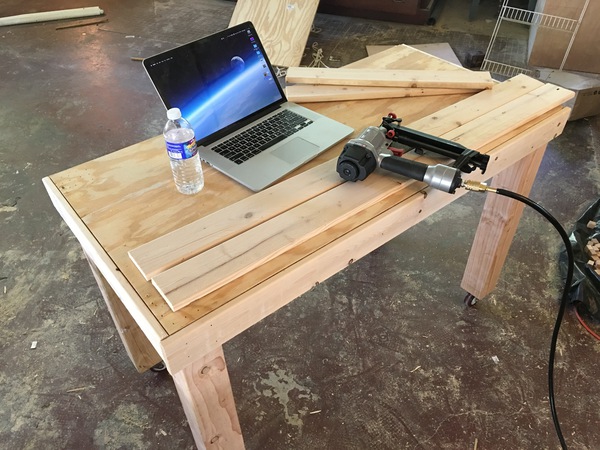 1x4's used on the bottom to hold the legs together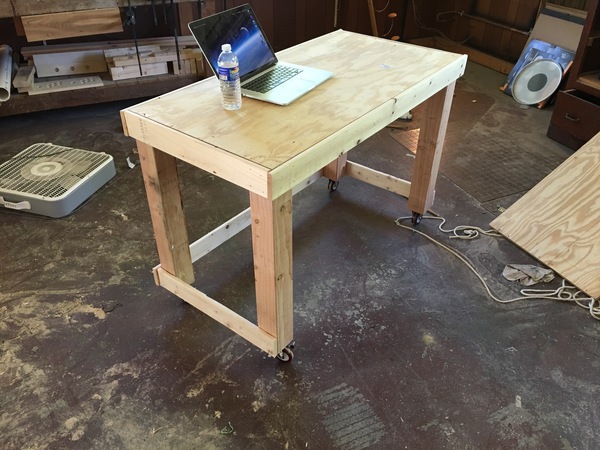 The saw looking good with the dust collection system fitting nicely underneath it - with everything on wheels.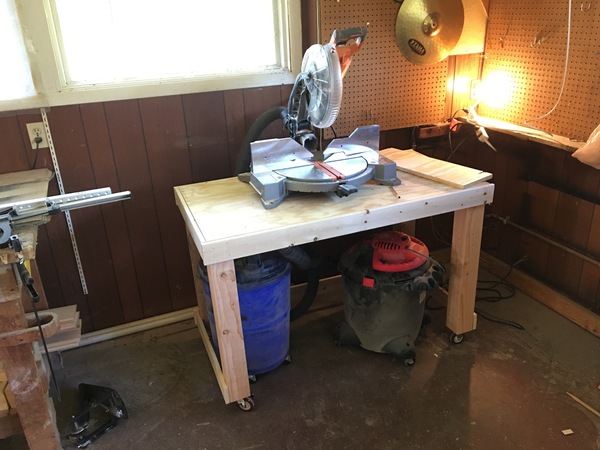 Building a second workbench - this time with 1x2's as the moulding.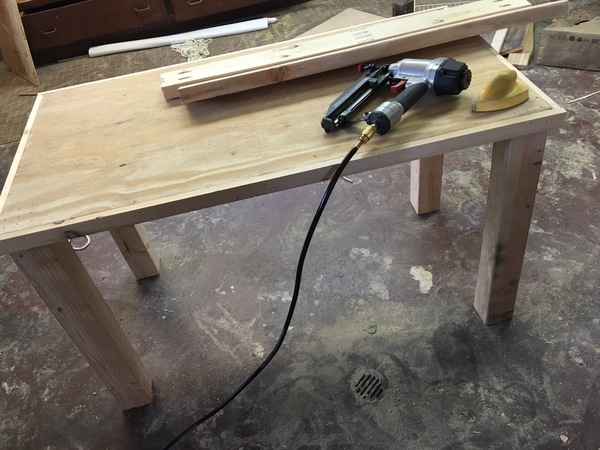 Pocket hole screws used for the lower supports this time to hold a 1/4" piece of plywood.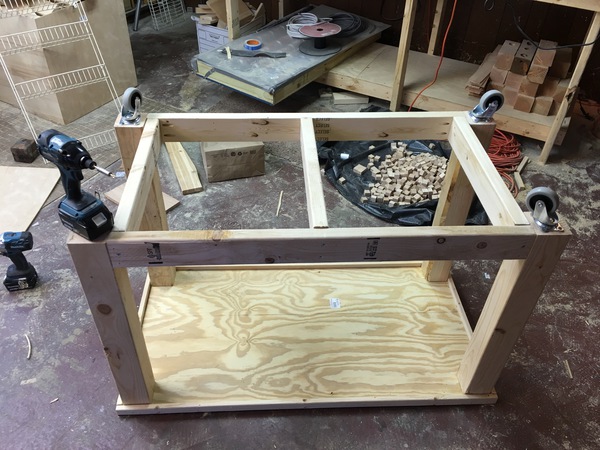 All done!