Motion Sensor Bed LED Lights
Posted by Dave Eddy on Nov 01 2016 - tags: diy
I added LED strips to the Bed Frame I built earlier this year activated by a motion sensor. This way, when I walk into my room or get out of bed when it is dark, these will light up and provide a nice ambient glow that will make it easier to see.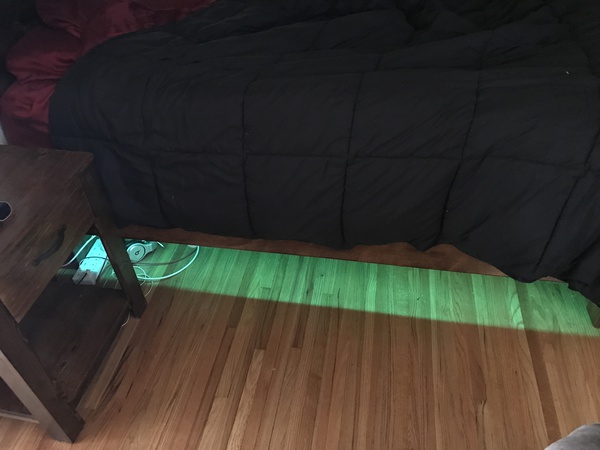 The 2 led strips on either side of the bed connect to the USB wall charger adapter, which connects to the motion sensor. Whenever motion is detected, the strips turn on for ~30 seconds providing a nice low light.
One full strip of LEDs - you can see how much polyurethane dripped onto the underside of the project - luckily this isn't visible easily when the project is right-side-up.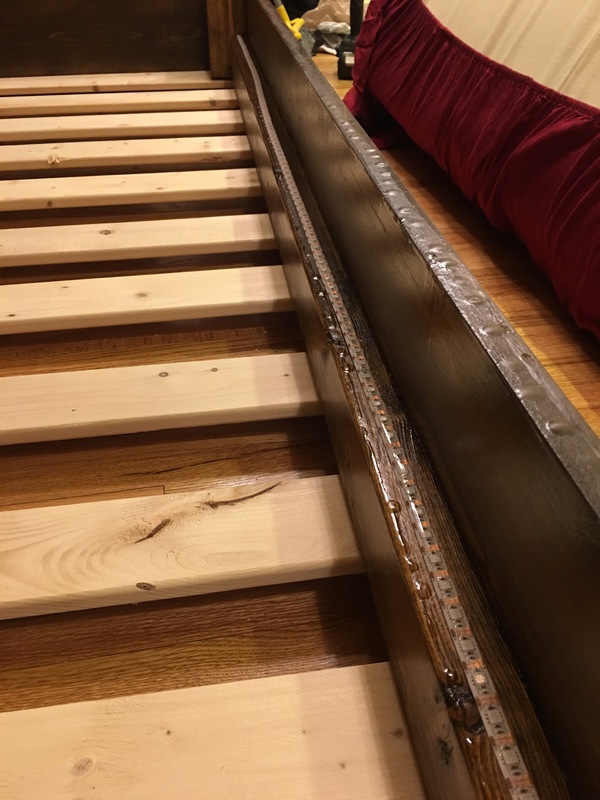 Close up of the LED strip and the cable management (staples). The LED strip comes with some adhesive, but I find it isn't strop enough for most applications, so I used hot glue every 12 inches or so to make sure the strip is stuck to the underside of the bed frame.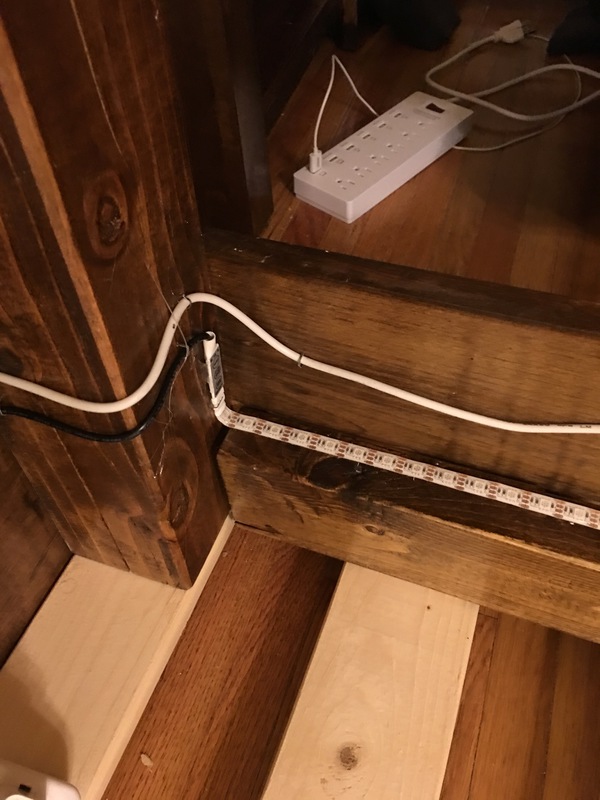 I hot glued the motion sensor itself to a small piece of wood and secured it all to the bed frame with screws.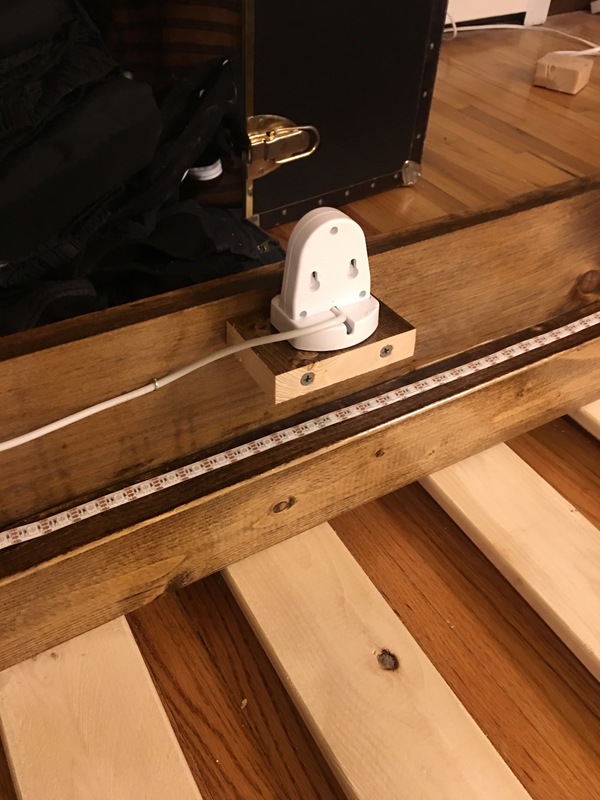 The 2 USB connectors for the LED strips and the motion sensor plug all meet in the middle of the backside of the bed frame to be plugged into a standard wall outlet.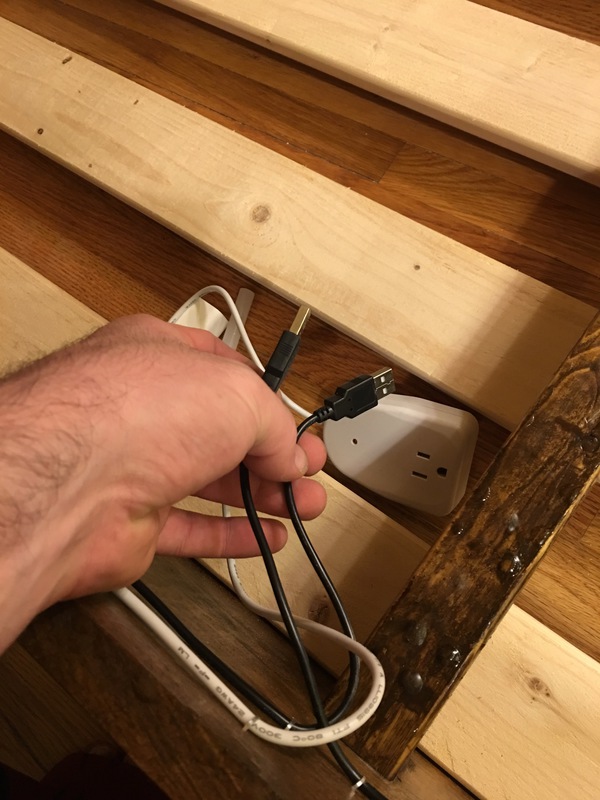 The bed frame upside down with everything installed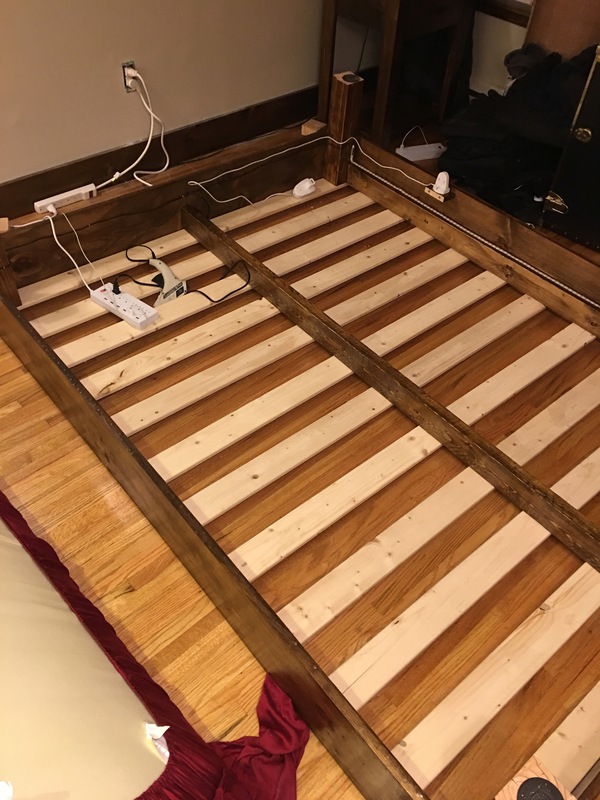 Complete picture with the strips turned on and the motion sensor in place.