Bed Headboard
Posted by Dave Eddy on Nov 07 2016 - tags: diy
I decided to make a headboard to accompany the Bed Frame I built earlier this year.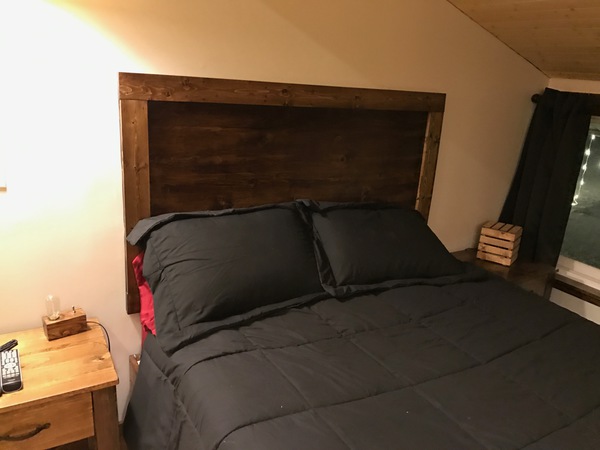 Instead of worrying about how to connect it to my bed frame I sort of cheated, and just framed it up and mounted it to the wall like a hanging picture.
1x4's glued and clamped together to make the frame, and sanded to be ready for Dark Walnut stain. I don't have a picture of it in progress, but I glued 1x4's to the front around the perimeter of the piece.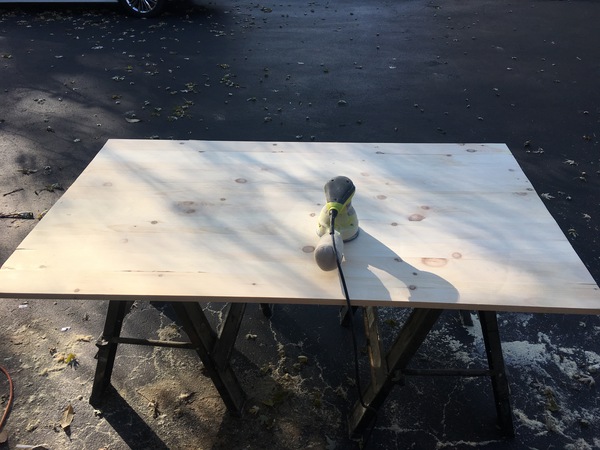 Installing the 48" cleats to the finished piece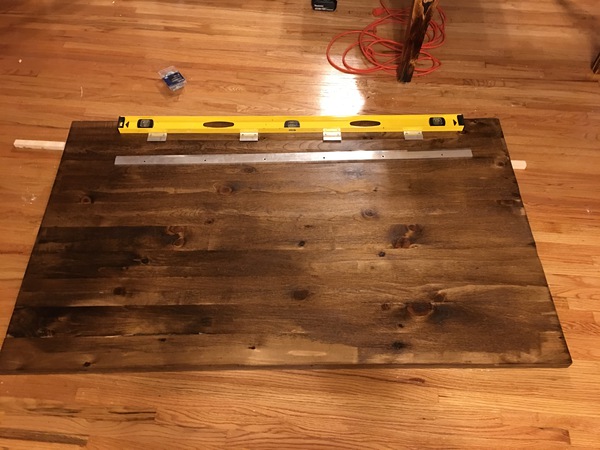 Installing and leveling the cleat to the wall to hold the piece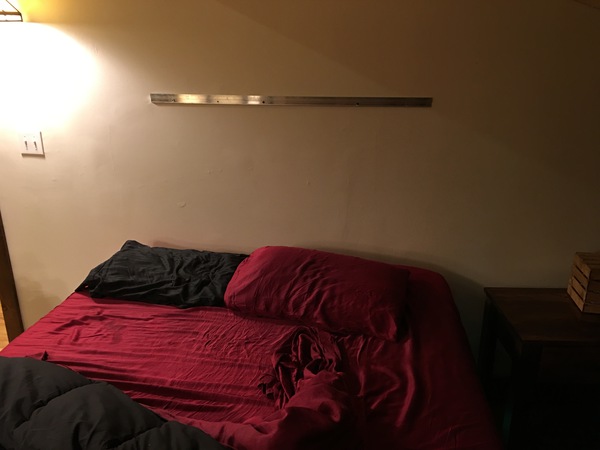 Side shot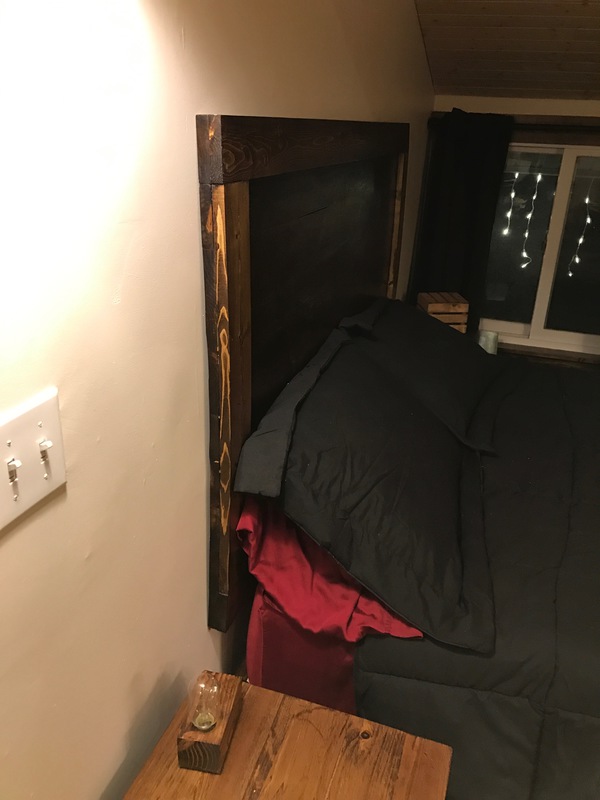 Finished piece