I've been using Void Linux on my laptop for the last couple of weeks and I have been absolutely loving it. The whole system feels lean, minimal, fast, and has amazing battery life. I've found a majority of the software that I've used previously on Arch Linux is either available or compiles just fine on Void. I've run into a couple of issues because I'm using the musl build of Void, but I've managed to deal with them without too much trouble.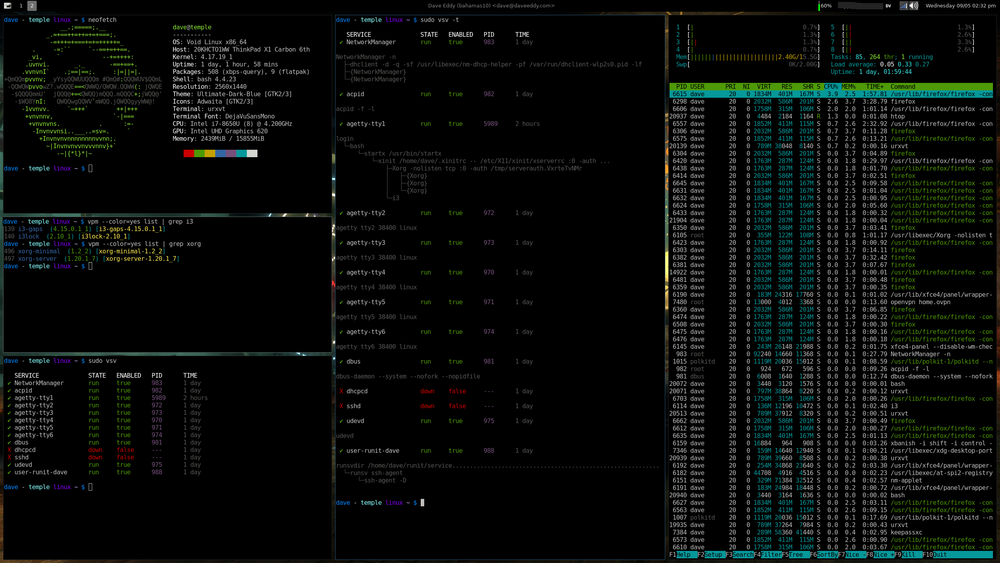 </img>
vpm - Void Package Manager
On the basic usage page for XBPS, there are a number of example commands for installing a package, searching for a package, removing a package, etc.