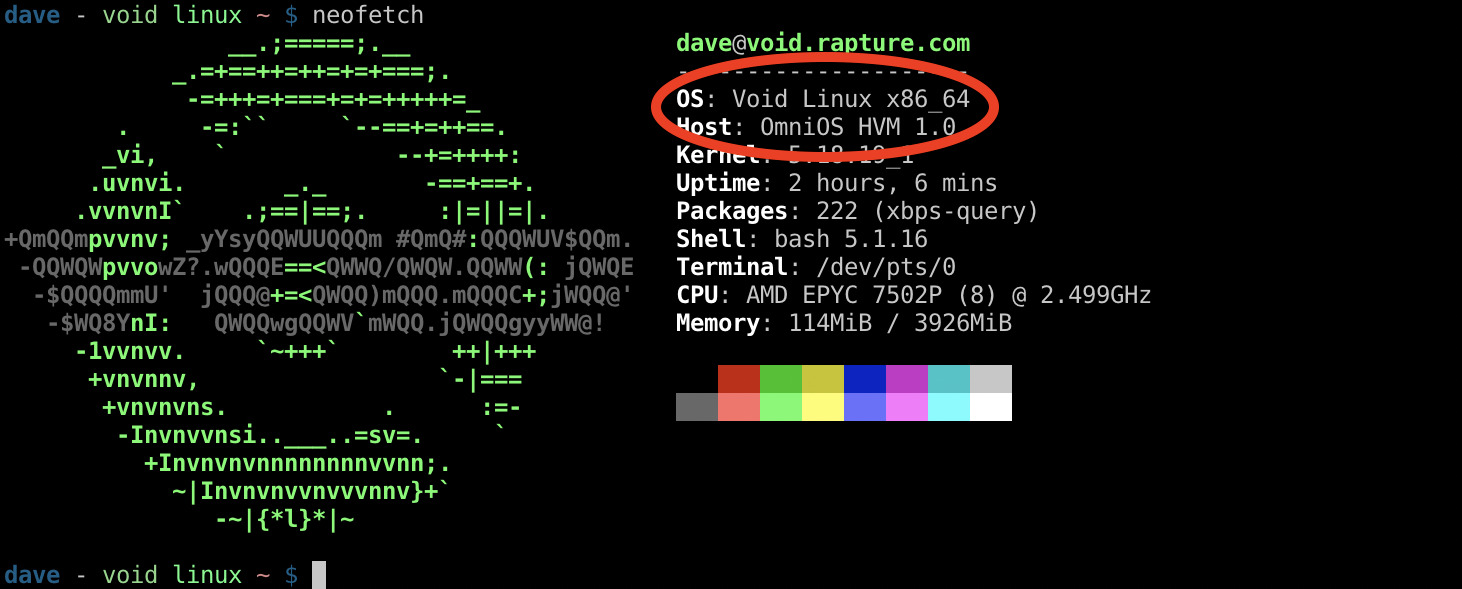 This guide will show how to install Void Linux as a guest on OmniOS using hardware virtualization with bhyve.
Configure the system
To get started, first install zadm on OmniOS inside the global zone. This tool makes creating and managing zones simple and is reminiscent of the vmadm command on SmartOS.
Install zadm:
pkg install zadm
pkg install zones/brand/bhyve

I personally use this config for zadm (shoutouts to @papertigers for this), but feel free to customize this as you like.